Free Christmas Clipart

Copyright 2013 ChristmasGifts.com – You may use this copyrighted Christmas clipart for any personal or non-profit use but you may not use these images for any commercial use or redistribute the clipart images in any form.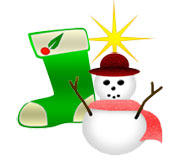 Modern Clipart
Our modern style clipart features Snowman Clipart, Christmas Candles, Christmas Stockings, Christmas Stars, Trees, Wreaths and more. The bright, clear images work great for holiday crafts and projects, sending in emails, or adding to your personal website.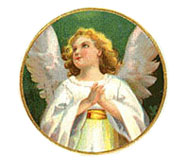 Vintage Clipart
Our vintage clipart features Santa Claus, Mistletoe, Angels, Antique cars, Bells, Holly, Pointsettias and
more nostalgic Christmas clipart created from authentic Victorian and Edwardian postcards from the 19th and early 20th century.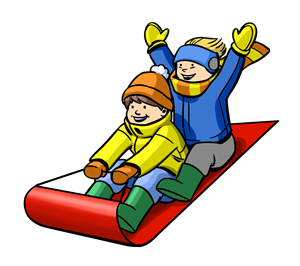 Christmas Clip Arts for Kids
Gifts and Gift Ideas using Clipart:
Christmas Clipart can be used to make wonderful handmade and very personalized gifts. Here are a few gift ideas you can use the Christmas Clipart for:
Write a poem, decorate it with the clipart and email it to the people on your list.
Buy a pack of business card computer paper and design your own printable Christmas gift tags.
Decoupage the Christmas clipart onto tree ornaments or gift boxes. Great project for kids!
Buy some fancy paper and write a blessing. Decorate it with the vintage clipart. Roll it up like a scroll and tie it with a ribbon.
Use the Christmas clipart to decorate your own handwritten favorite recipes and use them for stocking stuffers.
Help the kids make up their own gift coupons for mom or dad that say things like, "good for one breakfast in bed" and so on. Use the clipart to decorate the coupons.
Print it, cut it out and gift wrap it for someone who loves clipart for their scrapbooks.
© 2013 Christmasgifts.com All Rights Reserved
---
More Christmas Clipart Pages: