No matter what his age, your son will always have a special place in your heart. Show him how much you care this holiday season with cool electronics and sports team apparel and memorabilia for the older boys, or remote control toys and exciting games for the younger crowd.
Editor's Choice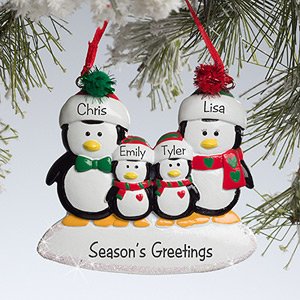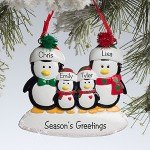 $

15.95
Personalized Penguin Family Ornament
$15.95
This absolutely adorable penguin family ornament is a perfect Christmas gift for family and close friends. The unique Christmas ornament can be personalized with three to six family member's names, each professionally engraved. Additionally, you can choose to include any family title, last name or a short personal message in the shimmering snow on the bottom. Handcrafted using vibrant colors...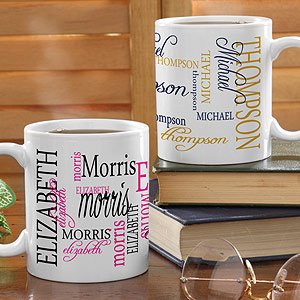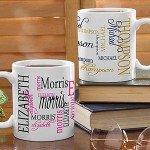 $

9.99
Signature Style Personalized Coffee Mug
$9.99
A custom mug is one of those ingenuous gifts that can work for practically anyone—a family member, close friend, coworker, teacher, next-door neighbor—you name it. What makes an ordinary mug extraordinary is how you customize it. And the Signature Style personalized coffee mug makes this easy and elegant. Simply add any name and select the colors you like and the unique design is created for...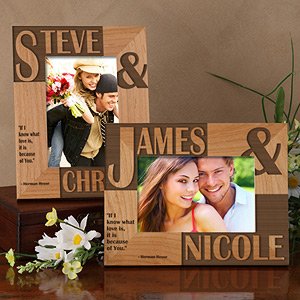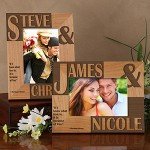 $

24.95
Custom Engraved Picture Frame
$24.95
A custom picture frame is a simple, yet totally unique and exceptionally meaningful Christmas gift. It's a great way to show your loved ones that you took the extra time and thought to create something that's truly theirs. Whether you're shopping for your new boyfriend or girlfriend or your partner of many years, the "Because of You" picture frame can help express just how you...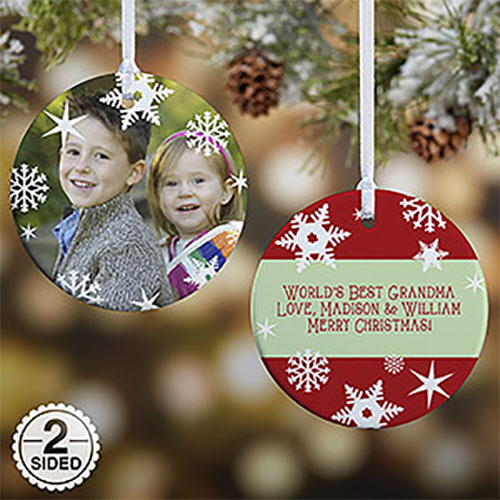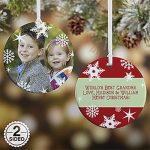 $

16.95
Snowflake Custom Photo Ornament- 40% off at checkout
$16.95
With cameras in virtually everyone's pocket, many people are overloaded with photographs of family, friends and random shots we take on a daily basis. For the most part, today's photos live on the devices they are taken with, with barely a fraction of photos ever making it into actual print, you know, like in the good old days. If you ever wish you could do more with your photos, this holiday...
Featured Gifts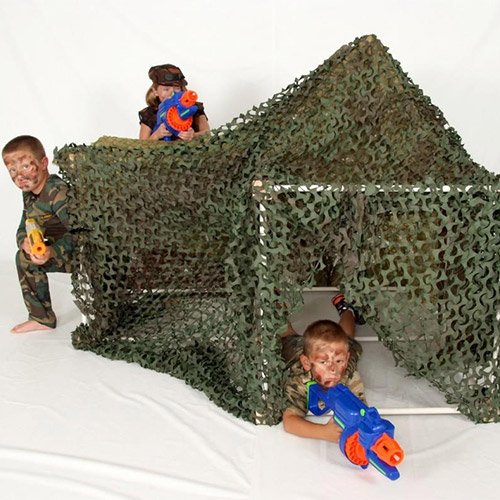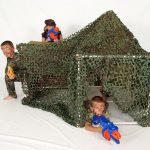 $

149.99
Huge Fort Kit
$149.99
The Huge Fort Kit is a wonderful Christmas gift for kids who love to pretend. Featuring more than 50 pieces including frame tubes, blocks and clips, this imagination station even comes with a convenient carrying bag for those trips away from home. Built stronger than the other play forts that are available on the market, Toydle Forts are designed for hours and hours of fun! Kids will have a great...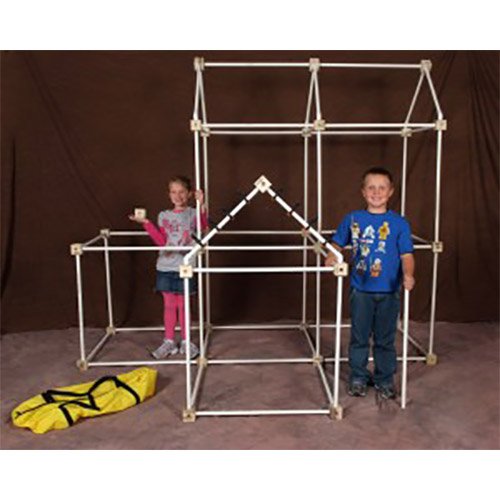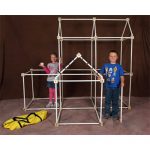 $

249.99
Colossal Fort Kit
$249.99
Inspire creativity and encourage imaginative growth with these versatile Christmas gifts for kids this holiday season. The Colossal Fort Kit features 160 magnificent cubic square feet of space! Get the kids away from the video games and TV and let them create their next big adventure. Whether the kids want to imagine they are in a royal castle ready to defend their empire, aboard a massive...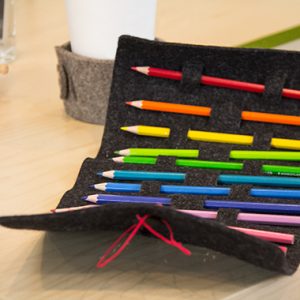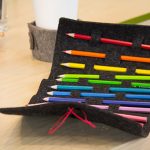 $

27.99
Felt Pencil Case
$27.99
Have a creative type in your life? Celebrate their unique talents with a beautiful and functional gift that will protect their tools, paint brushes, pens and pencils wherever they go. This felt case has the timeless beauty of felt with a smart roll up design that makes it easy to carry. Pens, pencils, brushes, and other tools can be inserted securely into its 12 slots. The case features a red...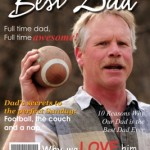 $

19.95
Personalized Magazine Covers
$19.95
No matter how hard we try, we can never seem to get all of our Christmas shopping done ahead of time. If your are searching for last minute Christmas gifts for friends, family members or coworkers this holiday season, these customized fake magazine covers are the perfect solution. With a wide variety of customizable covers to choose from, personalized headlines that reflect your loved one's...
Christmas Gifts for Sons
Shopping for Christmas gifts for sons can be tricky. While it seems that even the youngest of sons wants to appear "all grown up and tough", when it comes right down to it, boys will be boys no matter how big they get. While we understand how tempting it might be to skip on down to the local discount store and dig through all of those boy toys, doing so might not be your best bet. You know how crowded the kids' aisles can be during the holidays after all, and do you really want to end up frazzled and frustrated from not being able to find the right Christmas gift for your son? Of course not, and that's why we are here.
Our family at ChristmasGifts.com wants to save you from the icy roads, frigid winter weather, hoards of frantic shoppers, and mountains of unorganized, generic gifts. Go ahead, cozy up on the couch where you are safe and sound, and click through our ideas for Christmas gifts for sons.
Christmas Gifts for Sons He's Sure to Love
Whether you have one son or ten sons, we understand that each is uniquely special, and our merchants do too. Just check out our unique ideas for Christmas gifts for sons of every shape and size.
Personalized Gifts: Present your son with a gift that is as one of a kind as he is this Christmas when you offer him something that was custom created just for him! The little one will love reading his own name, information, and the names of his loved ones in a customized story book, and a personalized fake magazine cover is an excellent choice for tweens and older sons.
Sports Gifts: If your son is interested in sports, have we got the gift ideas for you! Consider exciting sports memorabilia, sports apparel, or maybe even an experience gift if he's old enough.
Gifts for Tweens: Tweens are at a very special stage in life, so we've selected some really special gifts with your tween son's interests in mind. Consider musical instruments to put a song in his heart, toys, yard sculptures and collectibles based on his favorite book, movie or character, or take him back in time with a retro arcade game this year.