ChristmasGifts.com is your one-stop-shop when it comes to great Christmas gifts for boyfriends. Create exciting memories with experience gifts, or stock up on gourmet treats and prepare for a cozy evening at home with your choice of gift baskets. Other gifts to consider? Check out our unique man cave accessories and our custom engraved jewelry.
Editor's Choice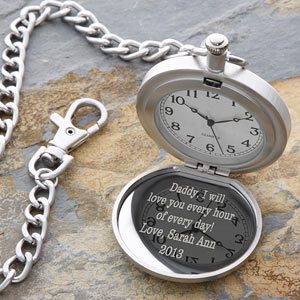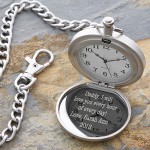 $

49.95
Engraved Silver Pocket Watch
$49.95
A pocket watch is the first known worn timepiece in history. This holiday season, you can share the elegance and beauty of the historical era by giving this luxurious Herrington engraved silver pocket watch as a gift for the men in your life. This classic monogram pocket watch will fit any fashion and style and will serve as a treasured keepsake with the custom engraving of a monogram and a...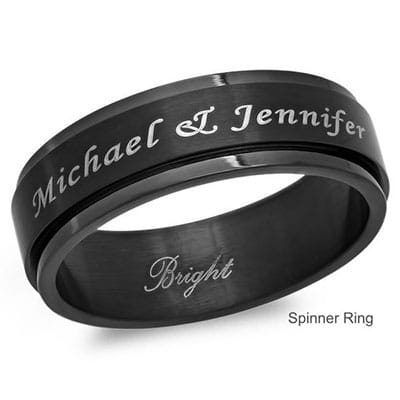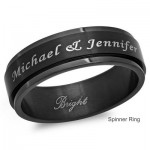 $

17.95
Personalized Black Stainless Steel Spinner Ring
$17.95
This elegantly designed ring is created from 316L stainless steel- the highest quality of stainless steel in the jewelry market, and effectively resists color changes and rust, so you can rest assured that it won't leave staining on your loved one's finger. Its sophisticated appearance makes this ring an excellent choice for both men and women alike, or purchase two matching rings for that...
Featured Gifts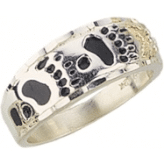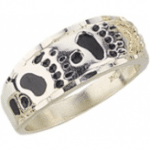 $

143
Men's Black Hills Gold Silver Bear Track Ring
$143
This immaculate Black Hills Gold Silver Bear Track Ring is an exceptionally unique Christmas gift for that hard to buy for man in your life. The high quality sterling silver band is carefully decorated with recessed, antiqued bear tracks that are accented with 12kt red gold and 12kt green gold leaves for a style that is certain to catch his attention. Black Hills Gold is known for becoming more...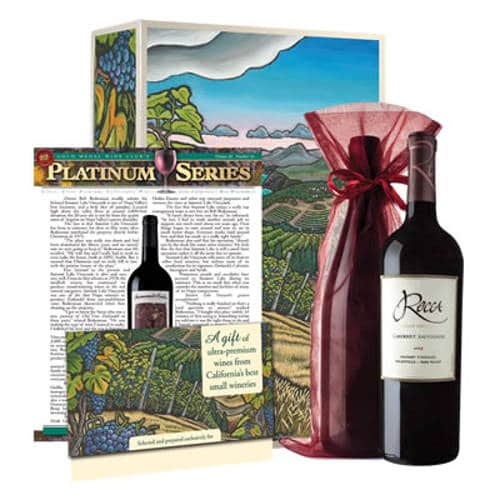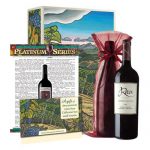 $

79
Platinum Wine Club
$79
Bring a little romance to your holiday season with cigar and wine gifts for boyfriends. The Platinum Wine Club- a favorite among wine connoisseurs and novice wine drinkers alike, features premium hand-selected, 90+ rated wines from some of the top winemakers in Oregon, Washington and California. You and your boyfriend can experience magnificent pre-releases, and even exclusive blends that are...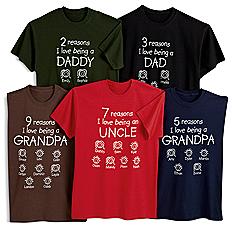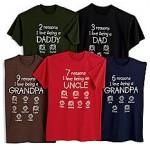 $

19.99
Reasons I Love Personalized T-Shirt and Sweatshirt
$19.99
What better way to demonstrate your appreciation for the little ones in your life than to display a heartfelt message on a personalized t-shirt or sweatshirt this Christmas and throughout the year. Each customized t-shirt is created from high quality 100% cotton, and each personalized sweatshirt is made from a durable cotton/ polyester blend. These customizable shirts feature a ribbed crew neck,...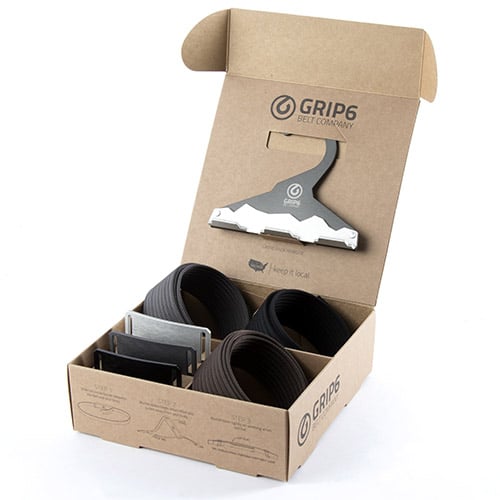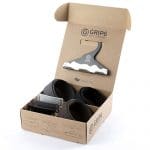 $

99.00
Business Pack – Grip6 Belt Set
$99.00
Look your corporate best with the Business Pack of Grip6 belts and buckles. Completely customizable, the buckles are interchangeable and can be paired with any three of the belts included. This set truly provides the greatest value when it comes to belts for a professional setting, allowing you to coordinate them with your outfit and mix it up on a daily basis. It also includes a custom hanger...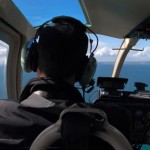 $

120
Learn to Fly
$120
Do you know a man who dreams of being a master of the skies? It's time to launch that lad sky-high, with a Learn To Fly lesson from Cloud 9 Living! Available in nearly every major city region across the U.S., this unique Christmas gift idea is a convenient, safe and unforgettable way for him to learn the piloting techniques of an airplane, helicopter or glider, while exploring the air up there...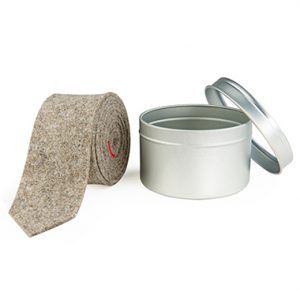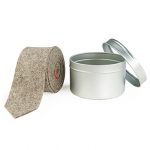 $

45.99
Felt Ties
$45.99
Shopping for men can be tough! The secret is to find the happy medium between practical and original. Our felt ties put a unique twist on tradition – sure to impress the manliest of men as well as the minimalist who's hard to shop for. Each tie is made of thick pressed wool felt, elegantly crafted and offered in a variety of bold colors and natural gray to suit any occasion. A gift for...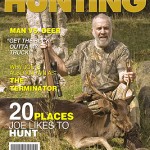 $

19.95
Hunting Magazine Cover
$19.95
This customized "Hunting" magazine cover template enables your favorite hunting enthusiast to be on the cover of his own fake magazine cover this holiday season. Complete with custom headlines that communicate your hunter's  favorite hunting weapons, likes and dislikes, and even feature his most prized kills, and your favorite hunter's photo front and center, this unique magazine cover...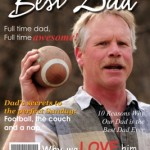 $

19.95
Personalized Magazine Covers
$19.95
No matter how hard we try, we can never seem to get all of our Christmas shopping done ahead of time. If your are searching for last minute Christmas gifts for friends, family members or coworkers this holiday season, these customized fake magazine covers are the perfect solution. With a wide variety of customizable covers to choose from, personalized headlines that reflect your loved one's...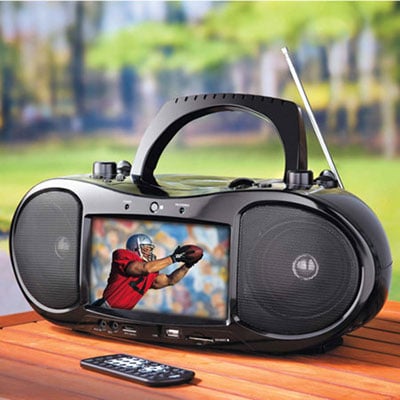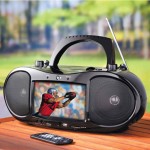 $

139.99
Portable Multimedia Player
$139.99
When it comes to Christmas gifts for boyfriends this holiday season, this portable multimedia player is sure to be a blast. Now your boyfriend can watch his favorite DVDs, listen to his favorite CDs, or tune into his favorite radio station or television station no matter where you are. An excellent accessory for long holiday trips, camping, relaxing outdoors and more, this miniature entertainment...
Christmas Gifts for Boyfriends
Deciding on Christmas gifts for boyfriends can certainly give you a whole new perspective on the entire Christmas shopping experience- especially if the relationship is fairly fresh and new. It's strange, but you never really realize how little you know about your boyfriend until it comes time to select the perfect Christmas gifts for him. While we understand the excitement you must be feeling when you imagine his eyes lighting up as he opens his gifts, we also know that in the back of your mind you keep thinking- "What if he hates his gift?"
ChristmasGifts.com knows just how stressful selecting Christmas gifts for boyfriends can be. Don't panic! Instead of working yourself into a frenzy over which gifts to buy, grab a mug of cappuccino and read on. We have got fantastic ideas to help you find the Christmas gifts he is certain to love.
Take the Guesswork out of Selecting Christmas Gifts for Boyfriends
Check out these wonderful ideas for Christmas gifts for boyfriends from our unique merchants!
Music to His Ears: A gift of music is a magnificent thing. Not only can you express your feelings without seeming too mushy, you can touch his heart over and over again through song. Consider a portable multimedia player for those romantic evenings under the stars, or a cool headphone beanie to soothe his soul while he is sleeping or working out.
Recurring Christmas Gifts: We have various ideas for recurring Christmas gifts that will remind your boyfriend how much you care during the holidays and throughout the year. Check out our monthly gift clubs that deliver a new selection from your choice of products as often as you like for as long as you like. If you're searching for something a little more personal, consider a unique jar of notes instead. With 31 personalized messages inside, it's like you're with him all of the time.
Up Close and Personal: When many people think of personalized gifts they imagine those monogrammed handkerchiefs at the department store, or those mass produced robes that flood the main aisles of stores during the holidays. When WE think of personalized Christmas gifts for boyfriends, however, we tend to get a bit more creative. Consider personalized magazine covers, personalized jewelry, or even a set of personalized pub glasses for the man cave.