Great for All Occasions
Let's face it—some people are impossible to shop for. Gift ideas for them are few and far between. Some people seem to have everything. Why risk picking out a gift they may already have, or may even have a better version. Like many of us, you probably have a family member that is picky. Relax, you don't have to spend hours looking, stressing yourself out over the options. Opt for a gift card and let your recipient take care of the rest.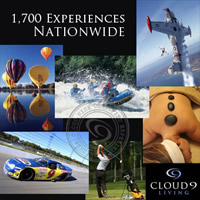 Here at Christmas Gifts.com, we have learned that people love gift certificates. They are the perfect Christmas gift. When ready, your recipient can make an entire day out of shopping or redeeming gift certificate services. It feels like having cash in your pocket, and that's a good feeling.
Alternatively, you can sponsor a subscription or membership. Prepay a month of online gaming for a teenager. Magazine subscriptions and Gift of the Month Clubs require only initial registration, then take care of the rest of the work for you. You'll look like a champion as the gifts are delivered, month after month.
Here are some do's and don'ts when it comes to shopping for gift certificates:
Do:

Give gift certificates for both services and products
Buy certificates online and email confirmation directly to the recipient
Include a special message or card with your gift
Include tip so that your loved one isn't out any pocket cash.

Don't:

Give certificates with short expiration periods, especially if the recipient is a busy person. They may not get to use it before it expires.
Assume your loved one wants to go alone. Try booking a similar service for yourself and going together.
Tell them how to use the certificate. Let them use it how they want. After all, it is their gift.
Gift Certificate Tickets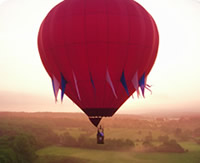 A ticket is like a gift certificate. It represents a promised experience. Tickets make exciting Christmas gifts. Everyone loves a good performance, whether it's art, music or sports. Surprise a friend by giving them passes to an upcoming rock concert. Give circus tickets to a kid and let them invite their best friend along. Even Grandma and Grandpa will enjoy viewing a new Art Museum exhibit. There are tickets for everything and everyone. That is why tickets are one of our top gift ideas this season.
When giving tickets, be sure to include at least two in the gift. Otherwise the recipient may end up having to go alone. This may make them uncomfortable. They may not even use the ticket if they don't have a partner to attend with. It is socially acceptable to purchase a ticket for yourself, and extend one ticket to a friend as an invitation to attend with you.
Here are some popular, even unusual ticket gift ideas. Each one of these could be your next Christmas gift for a loved one.
Museum Exhibits —Art, history and science museums all have traveling exhibits. Sometimes items are on loan from other museums or collectors, and there is no guarantee the collection will revisit in the future.
Music Performances—Consider the venue when buying concert tickets. Will your recipient prefer visiting a huge Colosseum or a more intimate setting?
Sports Events—Any sports ticket is a suitable gift. Tickets to a favorite sports team or a championship are even better.
Dances—Whether to observe or partake, dance events are fun for everyone.
Balls & Galas—Get dressed up and head out for a night on the town. This is a romantic gift idea.
Comedy—Stand up comedians and improvisation groups tour regularly. Catch them when they visit your town and have a laugh.
Movies—This is a more flexible ticket gift, as movie tickets can be redeemed anytime, not just special dates.
Theater—I helps to know your recipient when choosing theater tickets. Will they prefer attending an upbeat off-Broadway musical, or a classic Shakespearean performance?
Oddities—Is the freak show coming to town? How about a traveling reptile exhibit?
Celebrity Performances & Speeches—Is their favorite author or playwright giving a speech or performance soon? Get a gift certificate to their show.
Magic Shows—Illusionists and Magicians travel regularly and offer shows in most major cities. Prepare to be awed.
New Years Parties—Professional New Years parties are a blast. Welcome the new year with tickets to a New Years Eve bash!
Races—Get tickets to any kind of race you can think of! traveling NASCAR races, local drag races, horse races and even frog racing events exist.
Travel Tickets—Sponsor a loved one's vacation or trip. They will thank you immensely for this Christmas gift.
Lotto Tickets—While not for investment purposed, playing the lottery can be fun. Give scratchers as an activity to do right away, or enter in larger drawings for a chance to win millions.

Our Top Rated Products section is a great way to find Christmas gifts for your friends and family.