How to select the perfect Christmas card. We have sourced many kinds of Christmas cards to make it easy for you to find exactly what you need and want.
Editor's Choice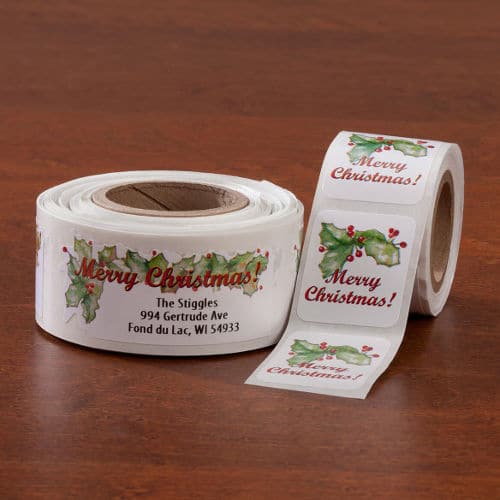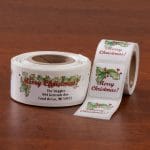 $

9.99
Christmas Labels and Seals Set
$9.99
Make your Christmas card mailing process as efficient and fast as possible, while still keeping a festive and neat, clean look! This beautiful Christmas Labels and Seals set by Miles Kimball is the perfect addition to your Christmas cards, and the design looks extra gorgeous against red colored envelopes. Swiftly address your cards and stuff the envelopes, and get those cards in the mail to...
Featured Gifts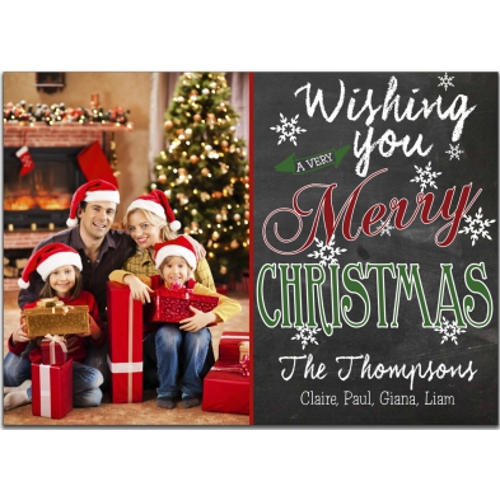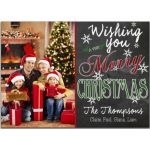 $

19.98
Chalkboard Wishes Photo Holiday Cards
$19.98
This adorable chalkboard look photo holiday card is spot on with this year's trends! The chalkboard background looks just like you remember from grade school and sidewalk signs, and the artful fonts dancing across the right side of the postcard shaped personalized card are the perfect mix of Christmas and whimsy. Featuring traditional Christmas time colors of red and green writing, along...
Selecting the Perfect Christmas Card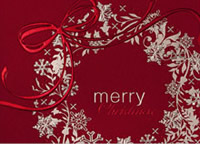 This holiday season it's easier than ever to discover the perfect Christmas card. There are a number of options to consider, as well, from selecting a box of cards to simply creating your own unique holiday card. As there are many different options of styles there are equally as many options for themes; from religious to secular and everything in between. However, with so many options, at a glance here are some quick and easy options to consider this year.
Buying Boxed Cards
There is really no simpler notion than picking up a box of cards to send out this year. However, here are a few do's and don'ts to consider:



Do's

Shop around for a unique cover.
Make sure the message is appropriate.
Get a variety of cards.




Don'ts

Don't just buy the largest box of cards.
Don't forget to read the inside message.
Don't just buy the same card as everyone else.
Buying Cards Online: Good Idea?
With so many companies online offering cards online at a volume discount, complete with printed returned address envelopes, as well as envelope addressing services available it's worth considering the pro's and con's of this time saving idea. Not only are you able to select the card stock, the cover art work, but you can also select from a wide variety of inside messages.



Pro's

Saves you time.
All cards are done at once.
Small fee based on volume.
Design all aspects yourself.




Con's

You have to upload address data to card company.
No personalized touch on envelope.
Margin for error is greater.
Can only use materials offered (card stock, art work, inside card messages, etc.)
Are Electronic Cards Appropriate?
The debate over sending electronic cards for special occasions is a heated one and can really be answered best by determining the caliber of your relationship to the recipient. For example, if you work for a large company than sending an electronic holiday card to your co-workers is appropriate. However, during Christmas, a holiday which is known for giving, the electronic card could be perceived lazy and unimaginative. If you are going to send electronic cards, there are a number of pay-for-services available on the internet, as well as free services that will send your holiday wishes to your friends and colleagues. Unfortunately such electronic cards may end up in your recipient's spam folder so be aware of this downfall in using electronic holiday cars this year.
Making Your Own Holiday Cards
At first glance, this idea may seem daunting. However, if you consider these time saving tips you may see that not only could this option be fun, it allows you complete creative control over the process and which means you can be as intricate (or not) as you care to be when crafting your Christmas cards.
Tips:
A picture is worth a thousand words. When considering Christmas cards, consider sending a photo of yourself with your family or loved ones. This is a great idea as relatives who have not seen you for months will appreciate seeing you and your family.
Making color copies is as simple as making a copy of a document. Once you find the perfect photo, for about $0.60 per color copy you can run off as many copies as you need for your holiday card list.
Finding card stock these days is very simple. Since computers are so common, most grocery stores now carry various paper stocks. The thickness needed for homemade cards is 110 lbs paper. You can find a ream of 8. 5 x 11, 250 sheets of 110 lbs paper (which measures the thickness of a single sheet of paper) for about $15. Conversely a sheet of paper used in everyday printing is 20 lbs.
Enjoy the art. Pick up some glue, glitter, markers, specialized scissors (which make cuts in unique designs) from a local craft store and make a day of it with the kids crafting this year's Christmas cards. It's creative and fun and is an activity the whole family can do together and enjoy.
Don't forget to see out Editor's Choice section for our favorite Christmas gifts this year.