Featured Gifts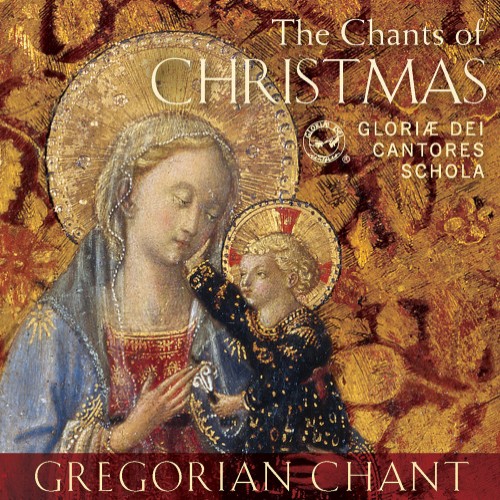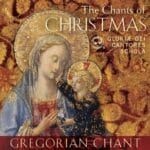 $

16.99
The Chants of Christmas
$16.99
"This is what I would call a glorious retreat … it is certainly worth it. We are given Gregorian chants corresponding to the Propers of the four masses that comprise the Nativity celebration: roughly, the Vigil Mass (evening before anticipatory in nature), Night Mass (done after the Night Office, reflective), early morning mass (at dawn, probably the most joyous of the four) and the Mass...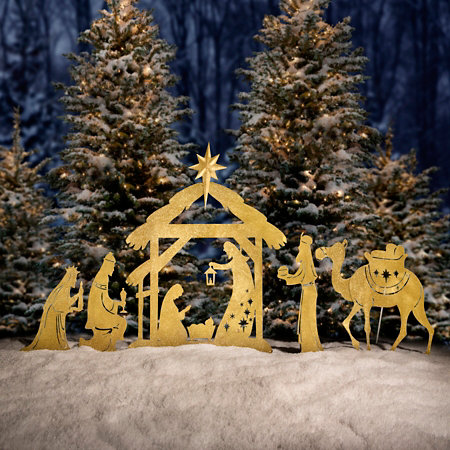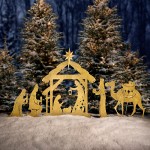 $

119.99
Glittering Nativity Silhouette Yard Decor
$119.99
A religious Christmas gift for your church, your loved ones far away, or your own home this holiday season, this magical nativity scene includes Mary, Joseph, the Baby Jesus, and the Three Wise Men to depict the biblical scene like never before. Illuminated with clear, incandescent lights by night to enhance the beauty of this scene, and shimmering in the sunlight by day to draw interest to...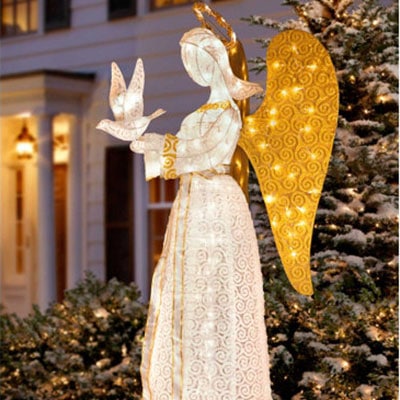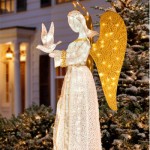 $

139.99
60″ Christmas Angel with Dove
$139.99
A magnificent Christmas decoration for the home, outdoors, or at the office, this empowering 60" angel is the ideal Christmas gift for loved ones near and far this holiday season. All decked out with an innocent halo and glorious golden wings, our lovely Christmas angel is dressed in a flowing white gown made of swirled fabric for a touch of elegance and charm that is certain to be remembered....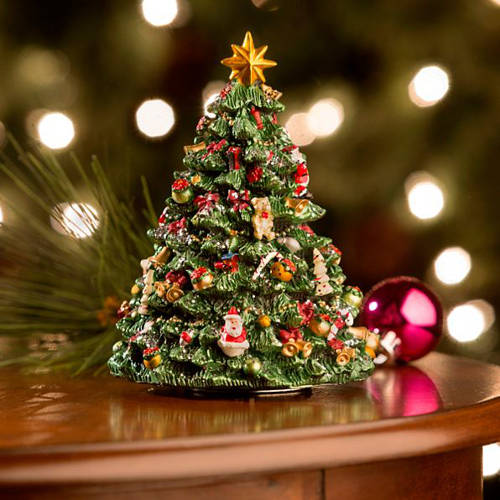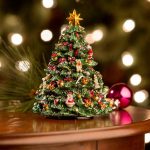 $

34.99
Christmas Tree Music Box
$34.99
Everyone loves a beautifully decorated Christmas tree, no matter what its size. And this beautifully sculpted Christmas Tree Music box is no exception. It's loaded with precious details such as bows, gifts, and such a wide variety of ornaments that you'll enjoy choosing a favorite. (Be sure to find the stocking, Santa, candy cane, teddy bear, bells, and more!) It's also accented with silver...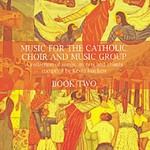 $

15.95
Music for the Catholic Choir and Music Group – Book 2
$15.95
Enjoy the uplifting experience of singing catholic gospel songs with this newly published book , "Music for the Catholic Choir and Music Group" – Book 2, by Kevin Mayhew. This special book includes a selection of Mayhew's  song collection that will be sure to make an impressive gift for everyone on your list. This book is composed of a variety of spectacular religious songs that are...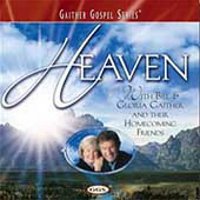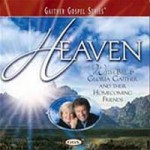 $

14.99
Heaven CD by Bill Gaither (Christian Gospel Music)
$14.99
A variety of uplifting gospel music, poetry, and inspirational scripture is included on this Heaven CD by Bill Gaither. This Bill Gaither's HEAVEN CD is part I in a two part series (the companion piece to GOING HOME), and is a fascinating album which combines poetry, scriptures, gospel music, and spoken word in order to explore the Eternal Resting Place concept. This Gospel Music is a genre of...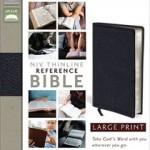 $

32.99
Leather Bible
$32.99
Celebrate with the word of God this Holiday season with this beautiful leather Bible. This Bible makes the perfect Christmas present for just about anyone on your list this season, and is made with such high standards that can easily become a family heirloom. The slim and compact design of this Bible was specially intended for on-the-go inspiration. The large print in this extra-thin edition...
Christmas is a time of celebration and joy. We come together to promote peace and well-being, and to share some gifts along the way. If you are looking for a specific religious gift, or are still exploring your options, we can help make it special. We want your recipient to enjoy their gift for years to come.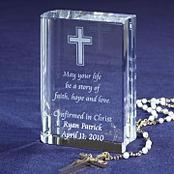 Because religion is a personal thing, be sure you know what faith your gift represents, as well as what it may mean to the recipient. Christmas means many things to many different people. That said, some gifts are more universal than others.
For example, jewelry is a very popular religious gift. Crosses and other important symbols can be incorporated into necklaces, charms, bracelets and more. There are plenty of these designs for men and children, as well as women and teens. For those who don't wear jewelry, try giving prayer beads or an inspirational coffee mug. Baby items are a popular gift idea, and can be given to mark special religious occasions or dates. Memorial plaques and candles are far more personal, and make wonderful presents when appropriate.
If you're up for it, you can also express your love of Christmas with a life-size Nativity or other religious scene in your yard. These can also be recreated as smaller versions on a coffee or entryway table. You can show these off your next holiday or religious party.
Lastly, let's not forget that everyone celebrates Christmas differently. Religious gifts can help set the tone to share what the holidays mean to your family and friends. Wherever your comfort zone, there is a way to reflect your holiday joy with a gift from our Religious Christmas gifts section.
Have you considered personalizing your religious Christmas Gifts?
Nothing is more personal than religion. Adding a name, date or image to your gift makes it that much more personal. With the technology available today, you'll be amazed at the options for quick, easy personalization. Items are offered for every denomination, age and gender. A variety of materials can be used in personalization as well, like embroidery, leather work, sterling silver, wrought iron, glass and fabric. There are so many options!
Religious Books
Life can be busy, and we don't always have time to reconnect with our faith. If you have a loved one who you'd like to see more connected, or you're looking for a way to share your faith with them, give a religious book. Books make excellent Christmas gifts because they are inexpensive and easy to wrap.
Religious books are an important way to share information and start discussions. That's why books are a top gift idea this holiday season.
When talking about religious books, one important book springs to mind: the Bible. Does everyone in your family their own Bible? Do you have an heirloom Bible in which to store genealogy and family birth records? How about a special Bible for study, in which you can take notes?
Different religions may have different books and/or scriptures. You can find literature for every religion, as well as some more loosely defined belief systems such as New Age and Inspirational. Whatever you're looking for, we've got it in this section.
Inspirational books express messages of hope and motivation. Gifts like these may help cheer up a friend who is going through a hard time, or help lead a misguided family member back to their faith. Some inspirational books have photographs with funny captions, while others may feature articles about religion and spirituality. Be sure to give a book that fits the reading level of its recipient.
Say Something with a Bumper Sticker
Shout your message, loud and clear, by posting it on the side of your car. Everyone you pass on the road will get this little expression of your personality. You can make them smile, or proclaim a political statement. Either way, you communicate with the masses and that's what bumper stickers are all about.
Bumper stickers have been around since the creation of the car, but their use doesn't stop with the automobile. Use them as bookmarks, wall decorations or on doors. Many are made with removable adhesive if you ever want to take them off. For all of these reasons, we are declaring bumper stickers to be one of the best stocking stuffer/Christmas gifts of the year! They stand well on their own, especially if you give a few at a time.
Stickers can be funny, clever, or even outrageous. So get ready for fun! Browse from thousands of bumper stickers online and ship cheaply to your home. You can get one for everyone in your family. Even children love bumper stickers, and they can't even drive.
Don't overlook bumper stickers from local organizations. Some groups sell them for charity, or as fund raiser. Show support to local business and schools by purchasing these bumper stickers and displaying them proudly in your home or on your car.