Shop with confidence for home furnishings and knick-knacks from our selected vendors.
Editor's Choice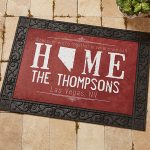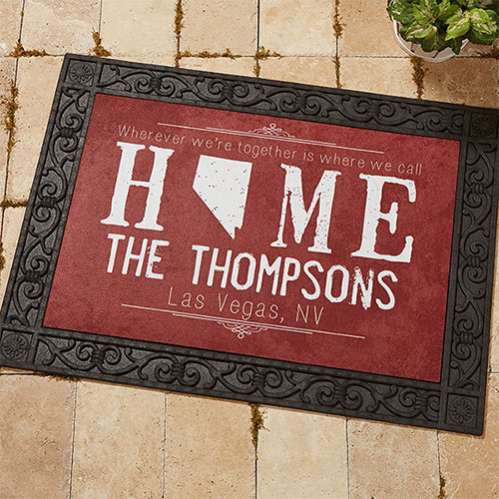 $

19.95
State of Love Custom Doormats – 33% off
$19.95
Custom doormats make for functional and fun Christmas presents to surprise your friends and family with—especially if they recently moved to a new home. The "State of Love" doormat beautifully displays any U.S. state of your choice while allowing you to customize three lines of text—one above the word "home" and two below it. The shape of the state you choose is cleverly incorporated...
Featured Gifts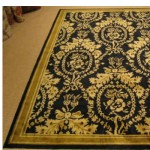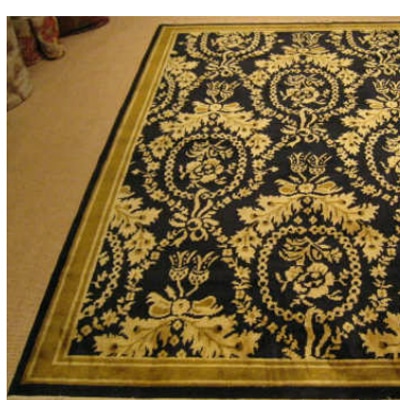 $

1,400
English Garden Rug
$1,400
If you are looking for something to add a little bit of character to your home's decor, you have come to the right place! This exquisite 6 ft. x 9 ft. hand made area rug is just what you need to add that touch of elegance you have been wanting. The rich coloring of this black and gold toned area rug is sure to add a look of warmth to any room. Whether you are interested in a Victorian era...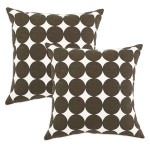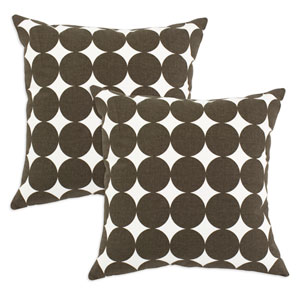 $

50.95
Dotscape Brown Pillows, Set of Two
$50.95
Give the gift of comfort this holiday season with this set of two Dotscape brown pillows by Bellacor. What more of an ideal way is there to let that special someone know you care, than to present them with a gift that is certain to provide lasting comfort and enjoyment for years to come. This high quality, designer pillow set is crafted from one hundred percent recycled polyester fill, with a...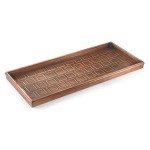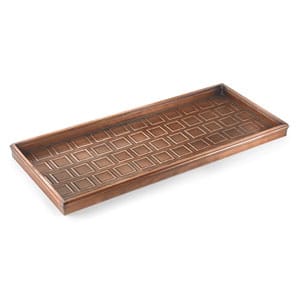 $

50.95
Venetian Bronze Squares Boot Tray
$50.95
Are you tired of seeing your floor messy and full of clutter and debris? This attractive boot tray is the perfect solution! The Venetian Bronze Squares Boot Tray is essential this winter, and it can make a wonderful gift for just about anyone on your list! Constructed from galvanized steel for added durability, the raised squares on this boot tray is designed to help wet items dry more...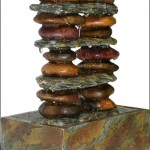 $

74.95
Stone Tower Tabletop Fountain
$74.95
Remove stress and tension this Christmas as you present your loved ones with this Stone Tower Tabletop Fountain! This is the perfect gift for family, close friends, and even that hard to buy for executive on your Christmas list. The sleek style and design of this serene fountain enables it to be displayed on virtually any tabletop, mantle or shelf, and it can be placed on the corner of your...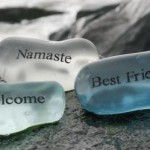 $

26.95
Sea Glass Stones 4-5″ Wide
$26.95
These beautiful Sea Glass Stones are the perfect unique gift for Impress your friends and loved ones this Christmas with the elegance of these one-of-a-kind engraved glass stones! These exquisite stones are the perfect addition to water fountains, rock displays, aquariums, or curio cabinets. If you are shopping for an executive this Christmas, these custom stones can make wonderful desk art or...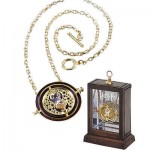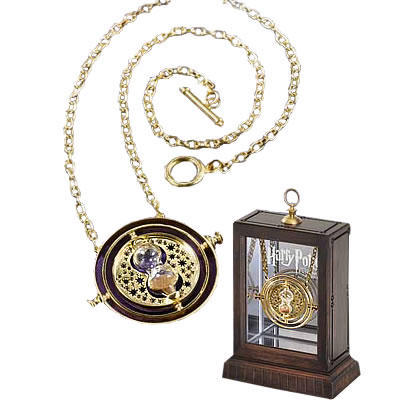 $

43.96
Harry Potter Collectible Time-Turner By Noble Collection from Warner Bros.
$43.96
This authentic creation of Hermione's time turner device pendant necklace, capable of time travel featured in the movie Harry Potter and the Prisoner of Azkaban is an ideal gift for every fan of the Noble Collection from Warner Bros on your Christmas shopping list. This time-inspired necklace has a working miniature hourglass on its center. In addition, its inner rings spin while the knobs on...
Has someone on your Christmas shopping list got knick-knacks on the brain? There are many popular home furnishing gifts and unique knick-knacks that will help give any home a flair and style all its own.
Home Furnishings
Memorable home furnishings are the gift to give this year. From decorative wall art, to paper lamps, to handcrafted lounge pillows, home furnishings help make a house a true home.
When it comes to furnishings, one wants to seek out accent items or conversation pieces as gifts. Whether elaborate and ornate or petite and simple, the perfect home furnishing gift could simply be a vintage photo frame or a retro-style lamp. On the other hand, when considering giving home furnishings as a gift, it's key to consider how the gift will be used. For example, why not start a timely tradition with homemade blankets? For the handcrafter, a wonderful blanket holder is a gift that will allow the crafter to display her art.
Other such furnishing ideas could include a host of books that can be displayed around the home. Such fine gifts could include photo books of far way places, such as Europe, or wine country, or any place the receiver has ever expressed an interest in going.
Some good conversations are sure to crop up from such well placed home furnishings.
Knick-Knacks
What home would be complete without knick-knacks? Rich in family heritage and traditions, such knick-knacks harken your loved one to simpler times where memories abound. The internet is such a wonderful place to find anything you can imagine. Have a knick-knacker on your holiday list? No problem!
Salt and Pepper shakers, towels, plates, aprons, vases, oven mitts, spoon holders, place mats, hot plate holders, snow globes, candle holders, baskets and glass sculptures are just some of the many things you can get in the shape and size that will be most pleasing for your loved one. If you have a car enthusiast, or golf fanatic, or even a Coca-Cola or Disnyana fan, there isn't anything you can't find online that will help capture their imagination and add to their collection; or even start a collection.