Featured Gifts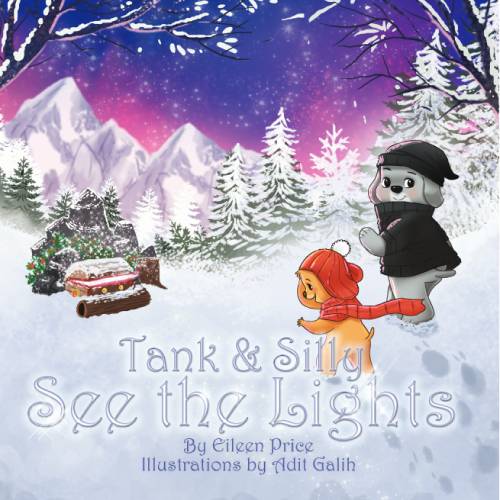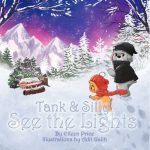 $

18
Tank and Silly See the Lights
$18
The third installment of the children's series, Tank and Silly See the Lights is a must have for this season's bedtime stories. Created by 2013 Moonbeam Children's Book Award nominee Eileen Price, this title is sure to get your little ones in the holiday spirit! An endearing tale of friendship and promises, this book provides a learning opportunity as well as 34 classically...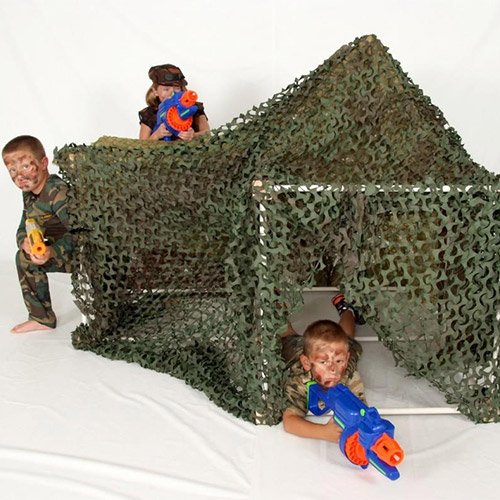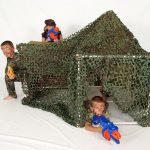 $

149.99
Huge Fort Kit
$149.99
The Huge Fort Kit is a wonderful Christmas gift for kids who love to pretend. Featuring more than 50 pieces including frame tubes, blocks and clips, this imagination station even comes with a convenient carrying bag for those trips away from home. Built stronger than the other play forts that are available on the market, Toydle Forts are designed for hours and hours of fun! Kids will have a great...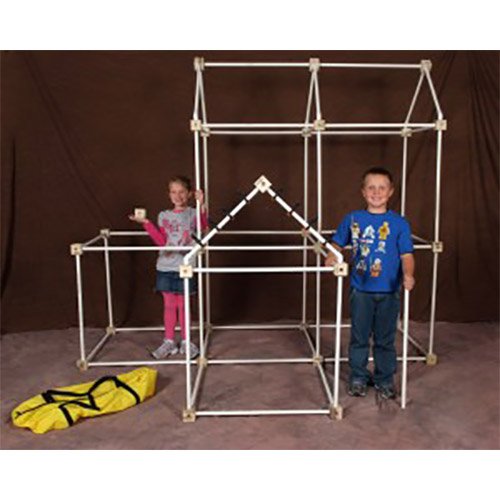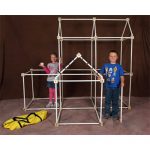 $

249.99
Colossal Fort Kit
$249.99
Inspire creativity and encourage imaginative growth with these versatile Christmas gifts for kids this holiday season. The Colossal Fort Kit features 160 magnificent cubic square feet of space! Get the kids away from the video games and TV and let them create their next big adventure. Whether the kids want to imagine they are in a royal castle ready to defend their empire, aboard a massive...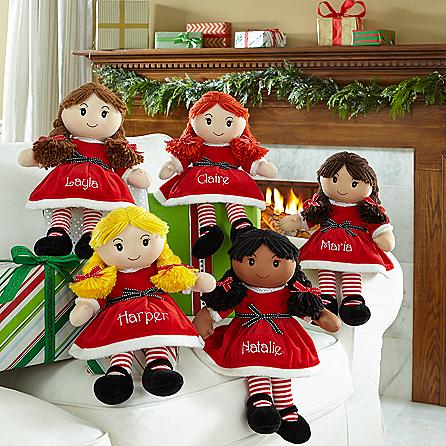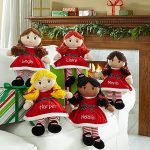 $

29.99
Christmas Personalized Rag Dolls
$29.99
These Christmas Rag Dolls are created especially with your little girl in mind, and will make a wonderful Christmas gift for that little lady in your life. Festively dressed in a plaid Christmas dress, red or green tops, and darling velvet shoes, these adorable rag dolls are available in Caucasian, Hispanic, Asian or African American and are designed to resemble your little girl. A gift that is...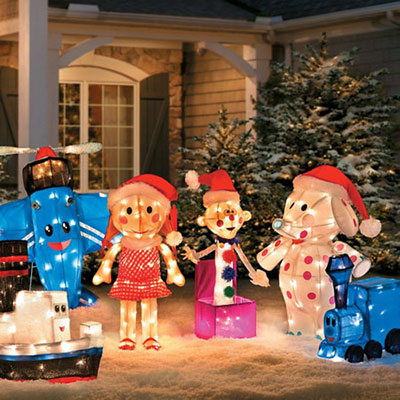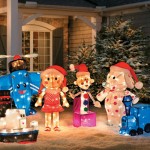 $

49.99
Rudolph 3D Misfit Toys
$49.99
If you are searching for unique Christmas gifts for the home this season, these decorative Misfit Toys are the perfect solution. Bring loads of holiday cheer to the homes of friends, family members and coworkers with a spotted elephant, a train with square wheels, an airplane that can't fly, and more. Each out of the ordinary character is fully decorated and lit with incandescent lights front...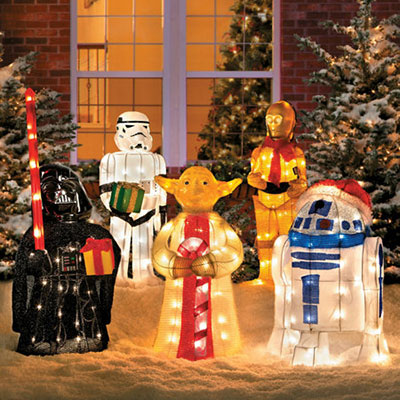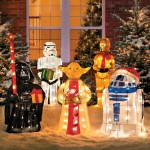 $

39.97
Tinsel Christmas Star Wars Characters With Gift
$39.97
With the 30th anniversary of Star Wars just around the corner, you'll want to get the party started early with these collectible characters this holiday season. Inspired by one of the most popular movies of all time, these Star Wars Christmas decorations will make fabulous Christmas gifts for the home, office, or wherever else your light saber might point. Each three dimensional character is...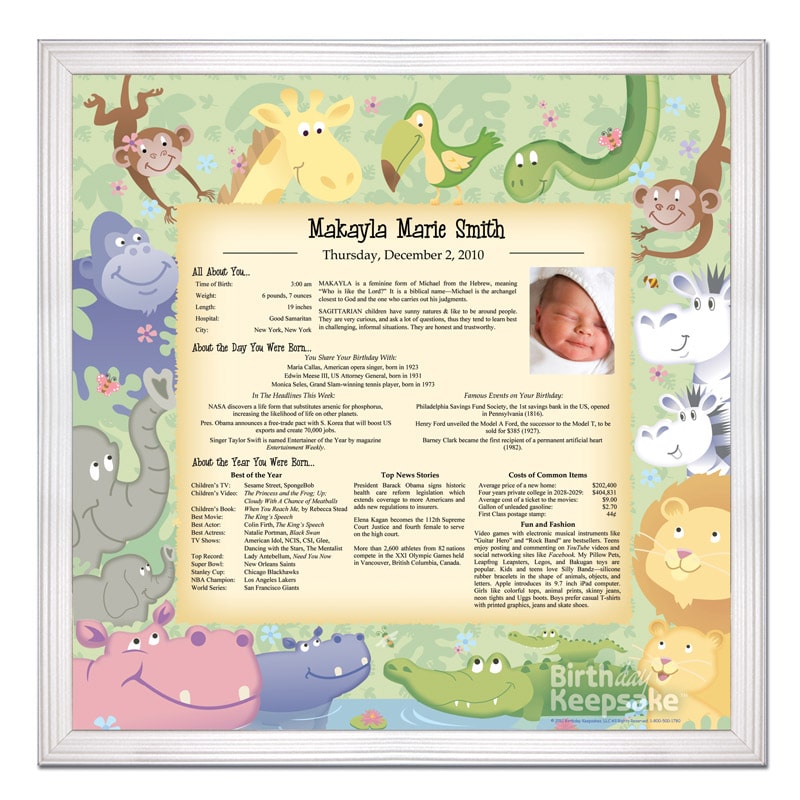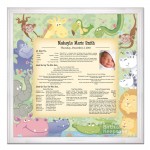 $

9.99
Personalized Day-You-Were-Born Print
$9.99
These beautiful prints provide a charming way to capture the memories and history of the day someone was born. Available from 1950 to the present, they make a unique gift for all ages. Each print contains your loved one's name, birth date, their name meaning and birth stats (optional). Also included are famous birthdays, current headlines, top sports teams, movies, TV shows, fashion trends and...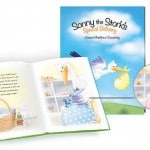 $

32.95
Adorable Personalized Book
$32.95
In Sonny the Stork's Special Delivery, Sonny and his little buddy Berry the Bluebird fly your way with a charming story all about the day your child was born. With fun read-aloud rhymes and adorable illustrations, the lucky star of this story is sure to have a new favorite book. The engaging story includes everything about your child's very own special delivery: full name, gender, date, time,...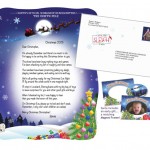 $

6.99
Letter and Gift from Santa Claus
$6.99
Santa writes letters to good girls and boys and includes an early gift too! Your child's letter is personalized to include first name, city, state, and a personal accomplishment (optional). Santa's letter and a matching magnet frame are sealed in an 'Official Sleigh Mail' envelope and mailed to your child's very own mailbox. Capture the magic of Christmas with a gift...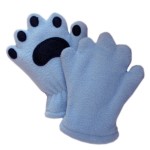 $

11.19
BearHands Toddler Fleece Mittens
$11.19
Bring out the bear cub in your child! These ThinsulateTM lined fleece mittens are adorable protective clothing used to cover the hands to keep them warm. Mittens are similar to gloves, in the way that they cover and help the hand to keep it warm in cold weather especially this upcoming holiday season. However, while gloves are made for covering the four fingers and a thumb, mittens are specially...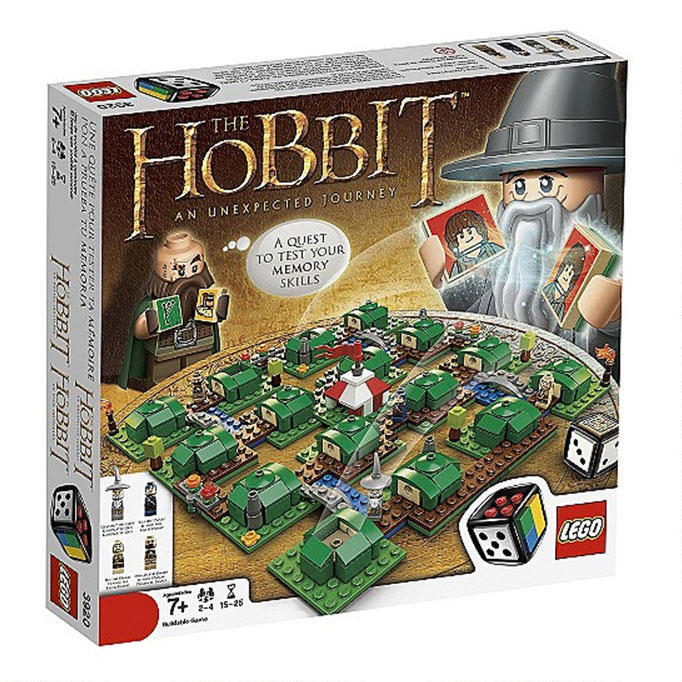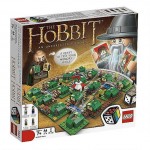 $

31.46
The Hobbit: An Unexpected Journey Lego Board Game from Warner Bros.
$31.46
For better or worse, Kids associate Holiday season with gifts. The Hobbit: An Unexpected Journey Lego Board Game from Warner Bros. is an ideal gift for any child in your life. This is a memory game with a twist. This buildable memory game is specially made for two to four players. The main purpose of this game is all about finding the missing dwarves who have become lost in Hobbiton. You can do...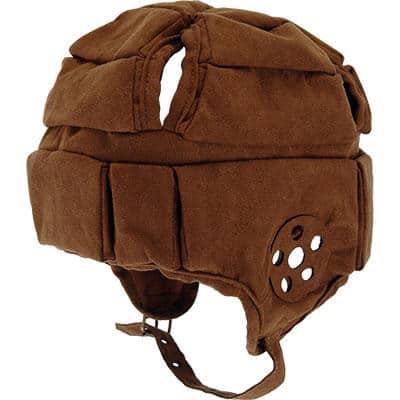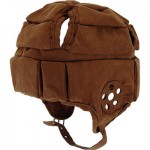 $

29.95
Harry Potter Kids' Quidditch Helmet from Warner Bros.
$29.95
This Christmas season, gear up to catch Golden Snitch with this Harry Potter Kids' Quidditch Helmet from Warner Bros. What you will receive is exactly as it is shown in the pictures; a quality and a fun gift for everyone who loves Harry Potter on your Christmas shopping list. This is an inspired item from one of the best Harry Potter scenes. The Golden Snitch, or sometimes just simply called...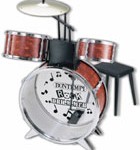 $

57.99
Bontempi Rock Drummer Drum Set With Stool
$57.99
This is a perfect gift for a person who believes that a life without music is a mistake. Enjoy holiday season with rock and roll with Bontempi Rock Drummer Drum Set With Stool. For those of you out there who believe that drumming is just about rhythm and noise, then you are wrong. The art of drumming possesses a lot of benefits in all aspects in everyday life. Most of the techniques and skills...
Best Selling Christmas Gifts for Kids
In most cases, the best selling Christmas gifts for kids are unique items that are different from what children are used to seeing around town. Unfortunately, by the time many of us discover what the best selling gifts of the season actually are, the local stores are all sold out. Don't be left out in the cold, empty handed this Christmas! ChristmasGifts.com has already been monitoring the most popular gifts this year to help you get a head start, and our youngest elves are telling us we are right on target. Even if you're running a bit behind on your shopping this Christmas, or you budget is a bit tight, our magnificent merchants have got just what your kids want!
Forget about scrambling through the terrifying aisles at your local toy store, and don't worry about fighting the crowd for that last Tickle-me-Elmo! Put your boxing gloves away, grab some of those chocolate dipped strawberries, and relax. The best selling Christmas gifts for kids are just a click away!
Best Selling Christmas Gifts for Kids from Our Unique Merchants
These magnificent gifts for kids aren't going to be found at your local discount store.
Personalized Christmas Gifts: Personalized gifts are an excellent choice for kids of all ages. After all who doesn't love seeing something that was created especially for him or her? Spend some quality time reading a personalized book with that child in your life, preserve treasured memories with personalized prints or photo frames, or offer that teen a personalized necklace or watch.
Christmas Gifts for Boys: If you have a special boy on your holiday shopping list, we've got just the thing! Check out items like board games, collectibles inspired by his favorite movie or character, or even a festive Star Wars yard sculpture this year. After all, what little storm trooper wouldn't love finding R2D2 in his yard?
Christmas Gifts for Girls: Little girls can be so much fun to shop for! Some of our best selling gifts for girls include personalized dolls, customized jewelry and jewelry boxes, and collectible figurines.