Who doesn't like receiving a gift of jewelry? Choose the perfect jewelry gift from our many reputable vendors, and give the perfect bling this holiday season.
Editor's Choice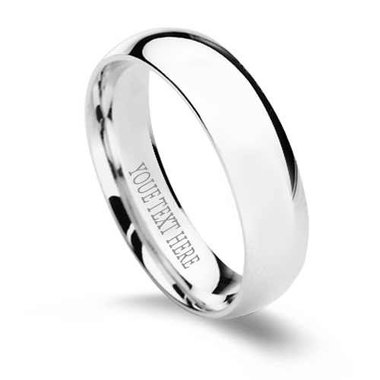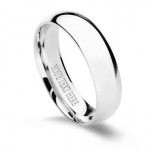 $

24.95
6mm Personalized Sterling Silver Promise Ring
$24.95
Make your commitment shine this holiday season with this 6mm personalized sterling silver promise ring from Forevergifts.com. What better time of year than the Christmas season to make such a romantic gesture and show your commitment to the one you love? And what better way to demonstrate your heartfelt promise than to present her with this elegant personalized sterling silver ring? Created from...
Featured Gifts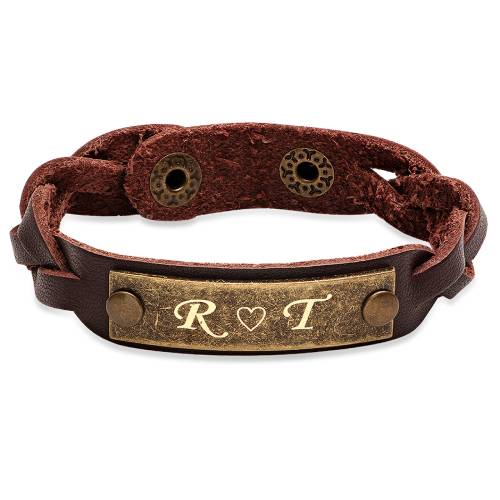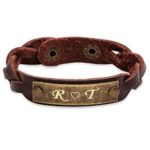 $

13.95
Personalized Braided Brown Genuine Leather Bracelet
$13.95
Fine leather is luxurious to touch and is usually made with lots of love and care. Give someone the gift of luxury and iniquity with a genuine brown leather braided bracelet. The leather band is flattering on both women and men. The band utilizes tanned leather that is stylish for anyone to wear. This bracelet exudes rustic charm with brass accents. The leather cuff snaps around the wrist snugly...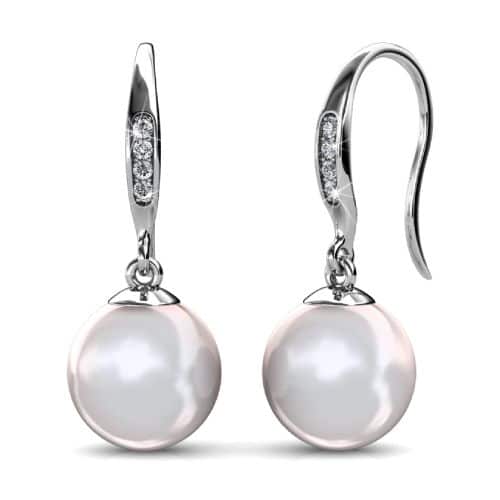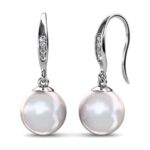 $

19.99
Betty 18K White Gold Plated Round Freshwater Pearl Drop Earrnings
$19.99
Pearl jewelry can last a lifetime and still remain fashionable. There are a lot of online cheap jewelry around. They look shiny and fun but most of them are made from cheap materials and get discarded fast. In other words, there is no sense of quality about them. Pure pearls, freshwater pearls, natural pearls, Akoya pearls, Majorca pearls. If you are confused about pearls, do not worry, it can be...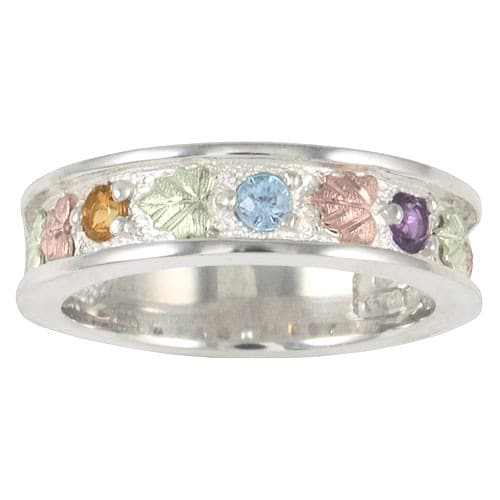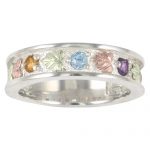 $

140
Black Hills Gold Silver Mother's Ring
$140
This Christmas, give that special mother in your life a dazzling gift that is certain to be treasured for years to come. The Black Hills Gold Mother's ring features beautiful, 12 karat rose gold leaves and 12 karat green gold leaves that alternate with up to seven glimmering, semi-precious birthstones of your choice to create a unique jewelry gift that is almost as one of a kind as she is. Each...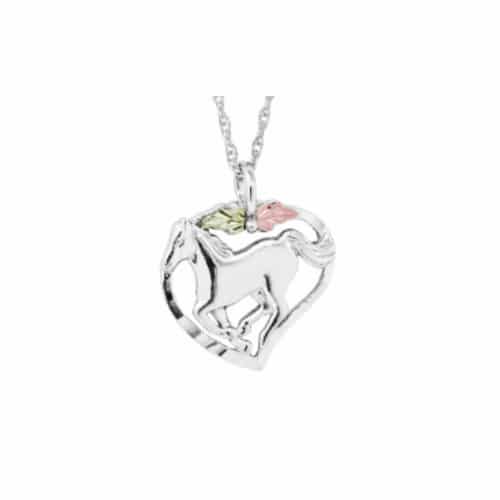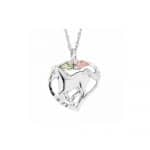 $

67
Black Hills Gold Silver Horse Necklace
$67
Featuring authentic, brilliant Black Hills Gold accents, this dazzling horse necklace is certain to be a cherished keepsake for that horse lover on your list for many years to come. With 12 Karat red gold and 12 Karat green gold leaves that surround an immaculate sterling silver horse, all arranged exquisitely on a diamond cut edge sterling silver heart, this glamorous Black Hills Gold necklace...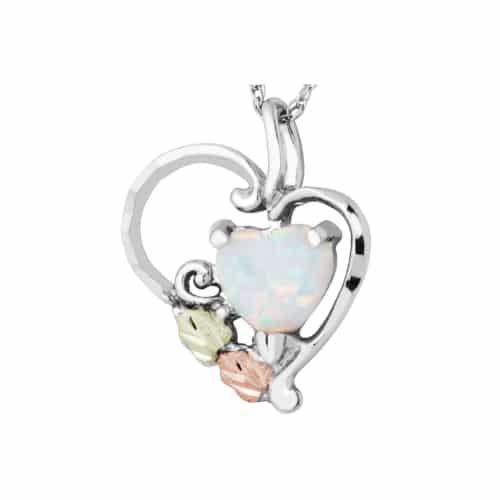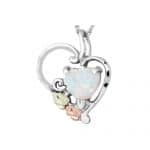 $

95
Silver Heart With Opal Neklace
$95
A brilliant opal heart gently nestles inside a stunning sterling silver open heart pendant with a custom diamond cut edge. Accented at the bottom with tiny leaves of 12k rose gold and green gold, this piece is the perfect Christmas gift for that special lady in your life. This Black Hills Gold Jewelry pendant is conveniently accompanied by a matching 18-inch rope chain crafted from sterling...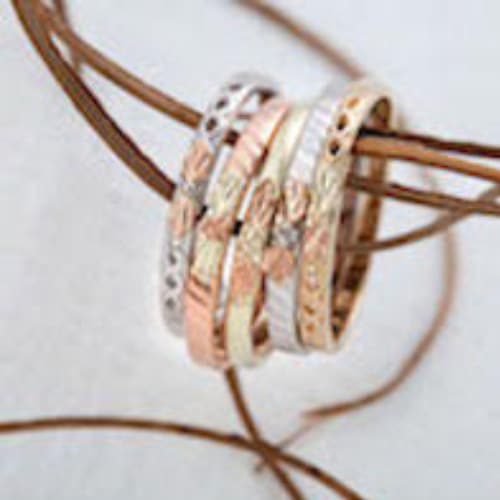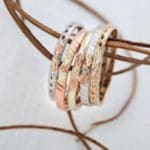 $

420
Black Hills Gold Plain Stackable Rings Set
$420
For a Christmas gift that will really "wow" that special lady in your life, look no further than the hand-engraved and hand-placed Black Hills Gold Plain Stackable Rings set. Each of the 4 rings is delicately crafted on a 10k gold shank and finished with 12k Rose Gold Grape Leaves, 12k Green Gold Grape Leaves and an accent of grapes between them. Our rings are proudly made in South Dakota,...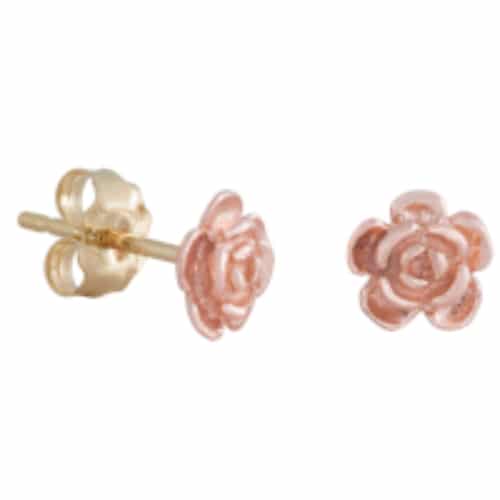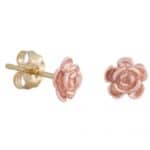 $

87.40
Red Gold Rose Baby Earrings
$87.40
Black Hills Gold Jewelry is pleased to offer these stunning Red Gold Rose earrings that are small enough for a child to wear but are equally attractive for a special young woman. The earrings feature10k gold posts with friction backs to keep them securely in place. Exclusively designed in South Dakota in the United States, the 12k Red Gold Rose earrings have a striking satin finish to highlight...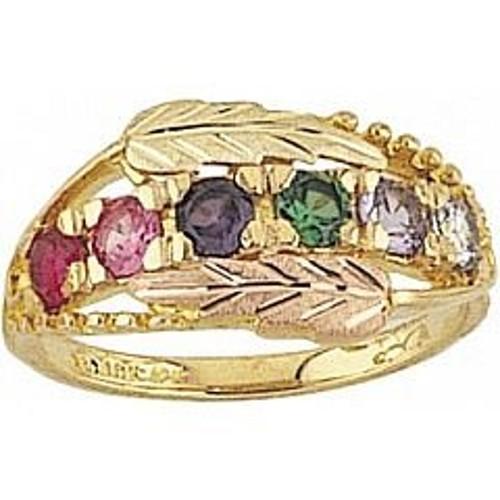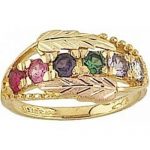 $

269
Black Hills Gold Mother's Ring – 2 To 6 Stones
$269
You know your mom would be delighted to receive a specially crafted Black Hills Gold Mother's Ring under the Christmas tree this year! This gorgeous ring is available in 10k white or yellow gold with our traditional 12k rose gold and 12k green gold leaves, and 10k gold vines and grapes as accents. Our unique mother's ring has several options for personalization, as well. You may select from...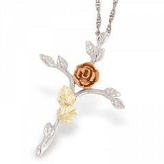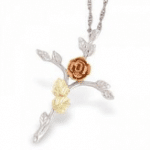 $

95
Black Hills Gold Silver Rose Cross Necklace
$95
When it comes to Christmas gifts for women, this Black Hills Gold Silver Rose Necklace is an exquisite piece that will certainly make a cherished addition to any woman's jewelry collection. The elegant cross pendant is decorated with breathtaking accents of 12kt rose gold and 12kt green gold leaves and a gorgeous rose that are strategically placed along a sterling silver base. The cross...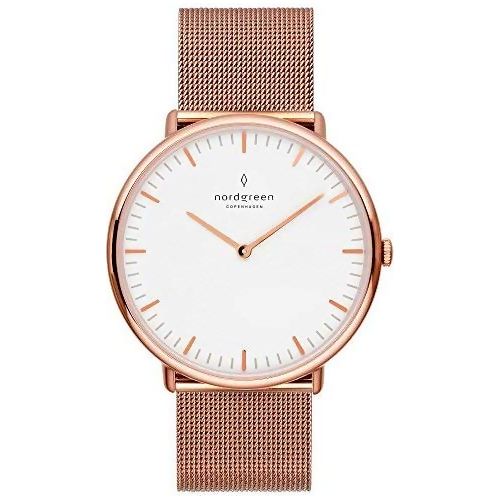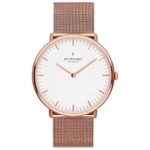 $

210
Nordgreen Rose Gold Scandinavian Analog Watch
$210
In a world where technology is in everything, finding a simple gift is difficult. A genuine watch made from Japanese quartz and stainless steel is pure and honest. This watch indicates the time whenever you need it. There aren't a million features to flip through. It can't track your steps in a day and won't remind you of important dates in your calendar. The watch looks good...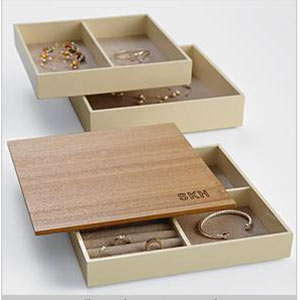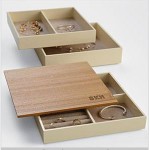 $

99.95
Monogram Modular Jewelry Box
$99.95
Protect and store your jewelry in our 3-tiered lacquered wood boxes lined in faux suede. Modular design enhances your organization with each box containing different sized cubbies. Monogram with up to 3 characters.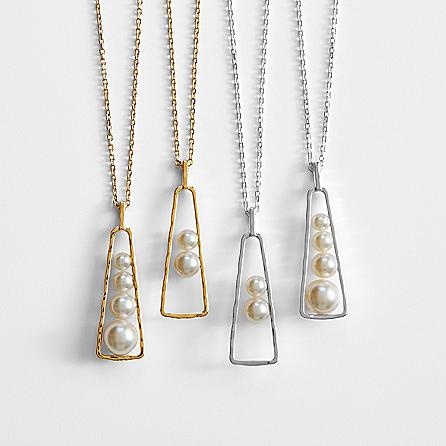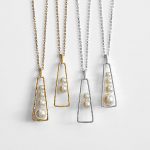 $

69
Family Pearl Pendant Necklace
$69
Pearls, once reserved only for royalty and the very wealthy, were known as the "Queen of Gems." Present your special queen with this exquisite family pearl pendant necklace offered exclusively from RedEnvelope this holiday season, and show her how much you adore her. This breathtakingly beautiful family pearl necklace is a wonderful gift that is worthy of becoming a treasured family heirloom....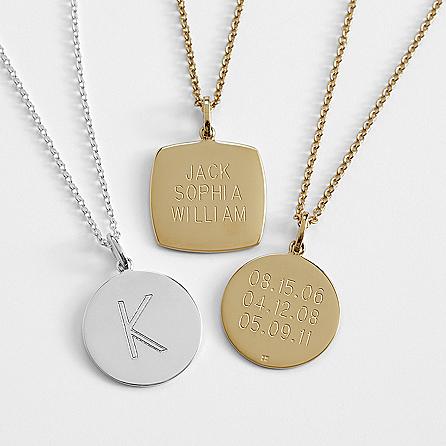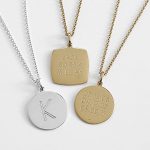 $

59
Personalized Charm Necklace
$59
Tell her how much you love her with up to three words that say just how you feel. This personalized charm necklace from RedEnvelope is the perfect gift for just about anyone on your shopping list this Christmas. Whether you choose to present it to your wife, daughter, mother, grandmother, or a special teacher or nurse, this simple, yet classy necklace is stylish enough to compliment any...
Jewelry Christmas Gifts for Her
There is nothing like jewelry to make her heart glow during the Christmas season. Unfortunately, finding affordable yet classy jewelry Christmas gifts for her can be extremely difficult. If you are considering jewelry Christmas gifts for her this year, chances are you've already done a little searching at your local jewelry store only to find unimaginative pieces that are out of your budget. While shopping at your local big box store or the department store at the mall might be a bit more budget friendly, the jewelry you typically find there is pretty ordinary.
Unique Jewelry Christmas Gifts for Her on a Budget
Shopping for affordable jewelry gifts has never been more simple. Check out a few of our favorite ideas, and be sure to have a look at the additional products from our exciting merchants.
We understand how daunting a task finding special jewelry Christmas gifts can be, especially when funds are scarce. That's why we have searched through numerous one of a kind merchants to bring you a selection of stunning jewelry that is not only unique, but will fit your holiday shopping budget as well.
Rings: Whether you are searching for custom designed mother's rings, personalized rings that feature a name or heartfelt message, or a uniquely created ring that reflects her one of a kind style, our merchants have just what you need. Be sure to check out our simple band style rings for women who prefer simplicity, or dazzling dinner style rings for the lady who enjoys the finer things in life.
Necklaces: Our fabulous selection of necklaces features personalized pieces, pennants with custom designed stones, and sentimental pieces that are sure to impress. Such a magnificent variety ensures that you'll find the perfect necklace for her this holiday season.
Jewelry Boxes: Jewelry boxes are some of our most popular jewelry gifts year after year. Choose from high quality boxes with lots of compartments and extra storage for her most treasured possessions, jewelry boxes that feature her name or initials, or musical boxes to put a song in her heart.
List of Gift Ideas
I would like a Adidas wristwatch, because my old wristwatch is faulty.
Read More