Who doesn't like receiving a gift of jewelry? Choose the perfect jewelry gift from our many reputable vendors, and give the perfect bling this holiday season.
Editor's Choice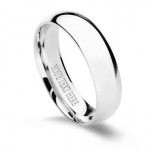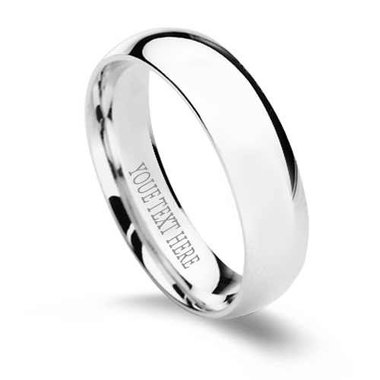 $

24.95
6mm Personalized Sterling Silver Promise Ring
$24.95
Make your commitment shine this holiday season with this 6mm personalized sterling silver promise ring from Forevergifts.com. What better time of year than the Christmas season to make such a romantic gesture and show your commitment to the one you love? And what better way to demonstrate your heartfelt promise than to present her with this elegant personalized sterling silver ring? Created from...
Featured Gifts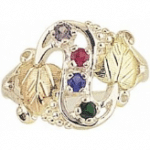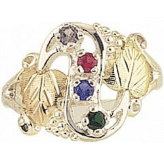 $

138
Black Hills Gold Silver Mother's Birthstone Ring
$138
That special mother in your life can hold a symbol of her children with her wherever she goes when you present her with this immaculate Black Hills Gold Silver Mother's Birthstone Ring this holiday season. With anywhere from two to six round cut 2.5mm birthstones tastefully placed amongst accents of 12kt rose gold and 12kt green gold leaves, sterling silver vines and tiny grape beads, this...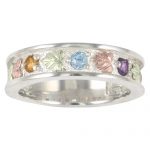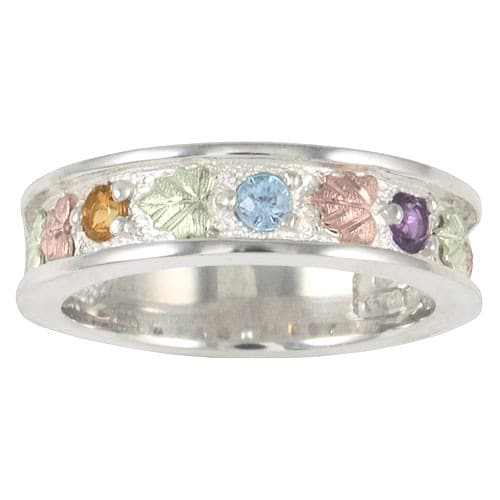 $

104
Black Hills Gold Silver Mother's Ring
$104
This Christmas, give that special mother in your life a dazzling gift that is certain to be treasured for years to come. The Black Hills Gold Mother's ring features beautiful, 12 karat rose gold leaves and 12 karat green gold leaves that alternate with up to seven glimmering, semi-precious birthstones of your choice to create a unique jewelry gift that is almost as one of a kind as she is. Each...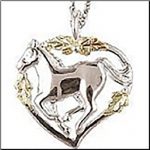 $

77.50
Black Hills Gold Silver Horse Necklace
$77.50
Featuring authentic, brilliant Black Hills Gold accents, this dazzling horse necklace is certain to be a cherished keepsake for that horse lover on your list for many years to come. With 12 Karat red gold and 12 Karat green gold leaves that surround an immaculate sterling silver horse, all arranged exquisitely on a diamond cut edge sterling silver heart, this glamorous Black Hills Gold necklace...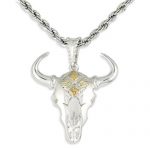 $

116
Black Hills Gold Silver Buffalo Skull Necklace
$116
Black Hills Gold Jewelry pieces are treasured keepsakes among jewelry lovers all over the world, and this Western inspired silver buffalo skull necklace is no exception. Featuring a magnificent, silver buffalo skull that is tastefully accented with brilliant 12 Karat red gold and 12 karat green gold leaves placed between the horns, this unique piece adds a touch of Western flare to your loved...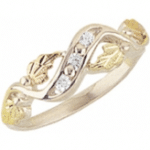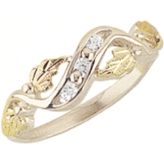 $

89
Black Hills Gold Silver CZ Ring
$89
With three round cut 2.0mm elegant Cubic Zirconia stones that are brilliantly accented with 12kt pink gold and 12kt green gold leaves, all arranged perfectly on a Sterling Silver band, this charming ring is nothing short of exquisite. The soft figure 8 design of this ring adds a unique touch that is certain to capture her heart this holiday season. Black Hills Gold is known for its ability to...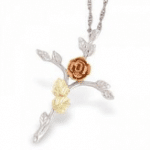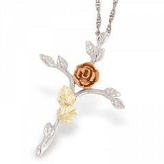 $

99
Black Hills Gold Silver Rose Cross Necklace
$99
When it comes to Christmas gifts for women, this Black Hills Gold Silver Rose Necklace is an exquisite piece that will certainly make a cherished addition to any woman's jewelry collection. The elegant cross pendant is decorated with breathtaking accents of 12kt rose gold and 12kt green gold leaves and a gorgeous rose that are strategically placed along a sterling silver base. The cross...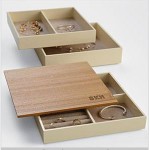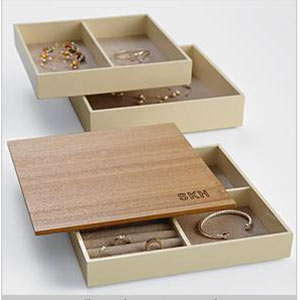 $

99.95
Monogram Modular Jewelry Box
$99.95
Protect and store your jewelry in our 3-tiered lacquered wood boxes lined in faux suede. Modular design enhances your organization with each box containing different sized cubbies. Monogram with up to 3 characters.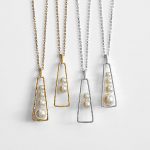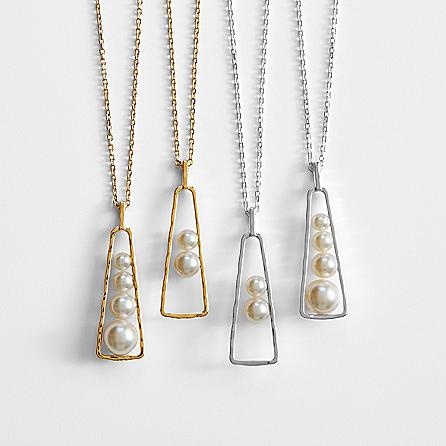 $

69
Family Pearl Pendant Necklace
$69
Pearls, once reserved only for royalty and the very wealthy, were known as the "Queen of Gems." Present your special queen with this exquisite family pearl pendant necklace offered exclusively from RedEnvelope this holiday season, and show her how much you adore her. This breathtakingly beautiful family pearl necklace is a wonderful gift that is worthy of becoming a treasured family heirloom....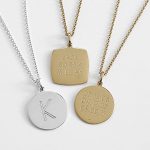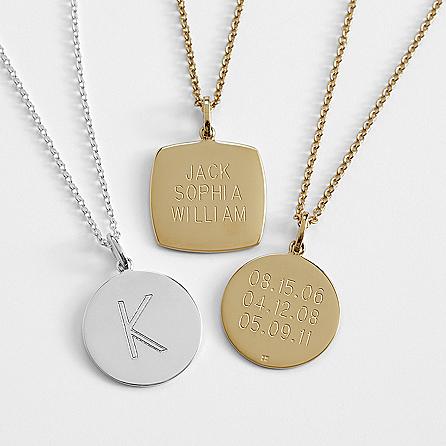 $

59
Personalized Charm Necklace
$59
Tell her how much you love her with up to three words that say just how you feel. This personalized charm necklace from RedEnvelope is the perfect gift for just about anyone on your shopping list this Christmas. Whether you choose to present it to your wife, daughter, mother, grandmother, or a special teacher or nurse, this simple, yet classy necklace is stylish enough to compliment any...
Jewelry Christmas Gifts for Her
There is nothing like jewelry to make her heart glow during the Christmas season. Unfortunately, finding affordable yet classy jewelry Christmas gifts for her can be extremely difficult. If you are considering jewelry Christmas gifts for her this year, chances are you've already done a little searching at your local jewelry store only to find unimaginative pieces that are out of your budget. While shopping at your local big box store or the department store at the mall might be a bit more budget friendly, the jewelry you typically find there is pretty ordinary.
Unique Jewelry Christmas Gifts for Her on a Budget
Shopping for affordable jewelry gifts has never been more simple. Check out a few of our favorite ideas, and be sure to have a look at the additional products from our exciting merchants.
We understand how daunting a task finding special jewelry Christmas gifts can be, especially when funds are scarce. That's why we have searched through numerous one of a kind merchants to bring you a selection of stunning jewelry that is not only unique, but will fit your holiday shopping budget as well.
Rings: Whether you are searching for custom designed mother's rings, personalized rings that feature a name or heartfelt message, or a uniquely created ring that reflects her one of a kind style, our merchants have just what you need. Be sure to check out our simple band style rings for women who prefer simplicity, or dazzling dinner style rings for the lady who enjoys the finer things in life.
Necklaces: Our fabulous selection of necklaces features personalized pieces, pennants with custom designed stones, and sentimental pieces that are sure to impress. Such a magnificent variety ensures that you'll find the perfect necklace for her this holiday season.
Jewelry Boxes: Jewelry boxes are some of our most popular jewelry gifts year after year. Choose from high quality boxes with lots of compartments and extra storage for her most treasured possessions, jewelry boxes that feature her name or initials, or musical boxes to put a song in her heart.
List of Gift Ideas
I would like a Adidas wristwatch, because my old wristwatch is faulty.
Read More