About Us
Relevant Pages
We're

here

to

make

shopping

for

Christmas

Gifts

fun

!

Shopping for Christmas Gifts has never been easier or more fun. If Santa's workshop had a website, it would be ChristmasGifts.com.  Specifically designed to help you and your family find the perfect Christmas gifts for your loved ones (and even those you don't like so much) during the holidays and throughout the year, we provide you with one convenient place to do all of your holiday shopping from the privacy of your very own computer, and we want you to have fun while doing it.
What We Do
ChristmasGifts.com is the original Christmas gift site on the internet and we help hundreds of thousands of people find unique gifts for the Christmas season. We welcome over a million people visitors annually and we are happy to offer them the best holiday shopping experience available. With more than 50 different categories of gifts to shop from, and a wide selection of specialty shops- many of which offer exclusive items, we bring a great selection of gifts for the holiday season! We have great ideas and shopping tips to help you find unique Christmas gifts for men, women, business associates, and kids that are exciting, moderately priced. Some of our Christmas gifts  can be personalized, customized, or handmade to your specifications, and all are truly fun to give.
We love to entertain people with heartwarming Christmas clip art,  festive music, touching Christmas stories, and unique holiday greeting cards as they explore our site. Our fabulous artists continuously create engaging and unique greeting card pages, memorable clip art pages, and beautiful Christmas stories for our viewers.
Other Fun Holiday Experiences We Offer
Please be sure to visit the gift ideas by our writers as well as our delightful and entertaining blogs to help you come up with THE PERFECT holiday gift. Our writers have researched far and wide to bring you the most unique gift ideas to make your holiday gift giving experience fun and exciting.
We welcome your valuable insight and feedback to our site so we can improve our skills and provide you with the best holiday shopping experience imaginable! Please feel free to rate and review our gifts and products and add your own imaginative gift ideas and unique holiday experiences to our site.
We sincerely appreciate your business and have enjoyed being your one-stop online shopping source for your Christmas Gifts!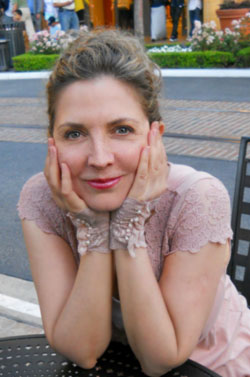 Susan Hanasab – President