Featured Gifts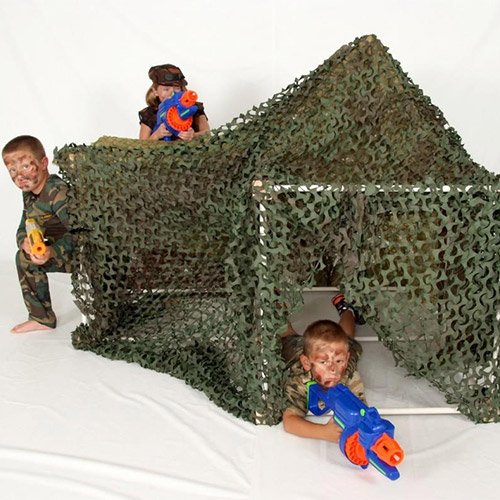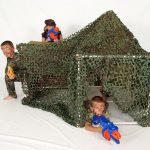 $

149.99
Huge Fort Kit
$149.99
The Huge Fort Kit is a wonderful Christmas gift for kids who love to pretend. Featuring more than 50 pieces including frame tubes, blocks and clips, this imagination station even comes with a convenient carrying bag for those trips away from home. Built stronger than the other play forts that are available on the market, Toydle Forts are designed for hours and hours of fun! Kids will have a great...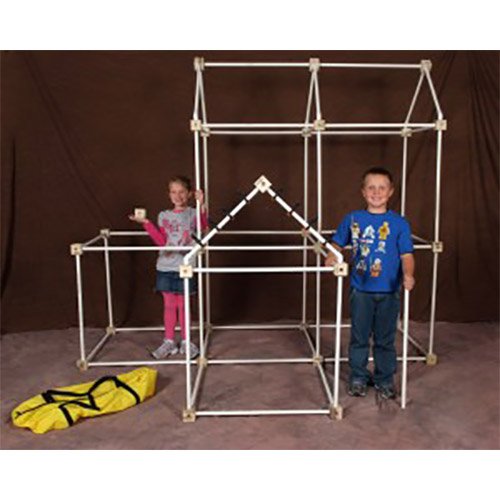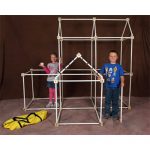 $

249.99
Colossal Fort Kit
$249.99
Inspire creativity and encourage imaginative growth with these versatile Christmas gifts for kids this holiday season. The Colossal Fort Kit features 160 magnificent cubic square feet of space! Get the kids away from the video games and TV and let them create their next big adventure. Whether the kids want to imagine they are in a royal castle ready to defend their empire, aboard a massive...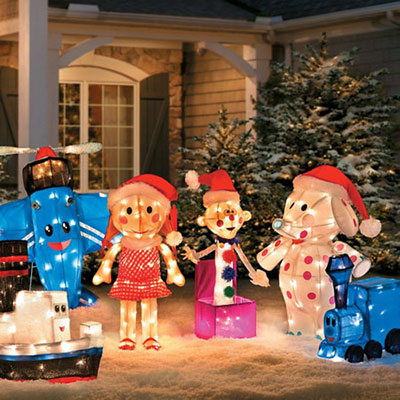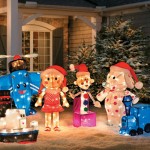 $

49.99
Rudolph 3D Misfit Toys
$49.99
If you are searching for unique Christmas gifts for the home this season, these decorative Misfit Toys are the perfect solution. Bring loads of holiday cheer to the homes of friends, family members and coworkers with a spotted elephant, a train with square wheels, an airplane that can't fly, and more. Each out of the ordinary character is fully decorated and lit with incandescent lights front...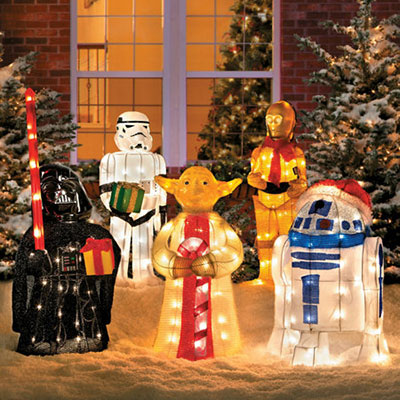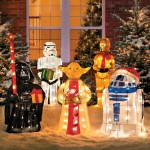 $

39.97
Tinsel Christmas Star Wars Characters With Gift
$39.97
With the 30th anniversary of Star Wars just around the corner, you'll want to get the party started early with these collectible characters this holiday season. Inspired by one of the most popular movies of all time, these Star Wars Christmas decorations will make fabulous Christmas gifts for the home, office, or wherever else your light saber might point. Each three dimensional character is...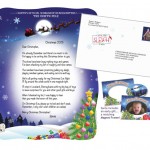 $

6.99
Letter and Gift from Santa Claus
$6.99
Santa writes letters to good girls and boys and includes an early gift too! Your child's letter is personalized to include first name, city, state, and a personal accomplishment (optional). Santa's letter and a matching magnet frame are sealed in an 'Official Sleigh Mail' envelope and mailed to your child's very own mailbox. Capture the magic of Christmas with a gift...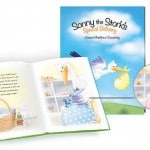 $

32.95
Adorable Personalized Book
$32.95
In Sonny the Stork's Special Delivery, Sonny and his little buddy Berry the Bluebird fly your way with a charming story all about the day your child was born. With fun read-aloud rhymes and adorable illustrations, the lucky star of this story is sure to have a new favorite book. The engaging story includes everything about your child's very own special delivery: full name, gender, date, time,...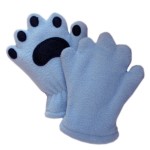 $

11.19
BearHands Toddler Fleece Mittens
$11.19
Bring out the bear cub in your child! These ThinsulateTM lined fleece mittens are adorable protective clothing used to cover the hands to keep them warm. Mittens are similar to gloves, in the way that they cover and help the hand to keep it warm in cold weather especially this upcoming holiday season. However, while gloves are made for covering the four fingers and a thumb, mittens are specially...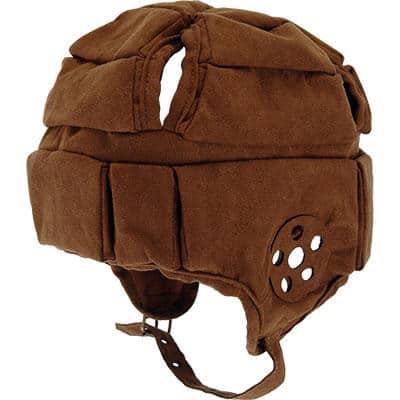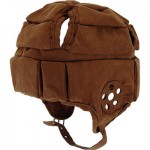 $

29.95
Harry Potter Kids' Quidditch Helmet from Warner Bros.
$29.95
This Christmas season, gear up to catch Golden Snitch with this Harry Potter Kids' Quidditch Helmet from Warner Bros. What you will receive is exactly as it is shown in the pictures; a quality and a fun gift for everyone who loves Harry Potter on your Christmas shopping list. This is an inspired item from one of the best Harry Potter scenes. The Golden Snitch, or sometimes just simply called...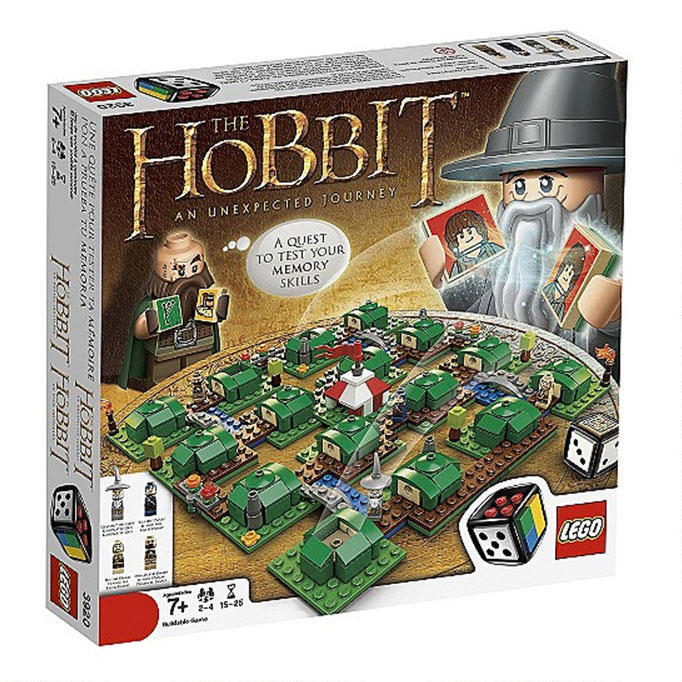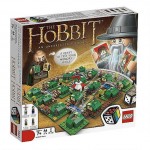 $

31.46
The Hobbit: An Unexpected Journey Lego Board Game from Warner Bros.
$31.46
For better or worse, Kids associate Holiday season with gifts. The Hobbit: An Unexpected Journey Lego Board Game from Warner Bros. is an ideal gift for any child in your life. This is a memory game with a twist. This buildable memory game is specially made for two to four players. The main purpose of this game is all about finding the missing dwarves who have become lost in Hobbiton. You can do...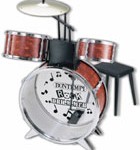 $

57.99
Bontempi Rock Drummer Drum Set With Stool
$57.99
This is a perfect gift for a person who believes that a life without music is a mistake. Enjoy holiday season with rock and roll with Bontempi Rock Drummer Drum Set With Stool. For those of you out there who believe that drumming is just about rhythm and noise, then you are wrong. The art of drumming possesses a lot of benefits in all aspects in everyday life. Most of the techniques and skills...
Christmas Gifts for Boys
While snips and snails and puppy dog tails might be what they say boys are made of, they don't exactly make very good Christmas gifts for boys at all. If you are at a loss for ideas on what to buy that special little boy in your life instead this Christmas, you're in luck! Our very own elves have worked really hard all year long to come up with some of the best ideas for Christmas gifts for boys, and we would love to share them with you. It's okay, go ahead and get the worms out of the laundry basket and make him clean up the mud he just tracked in. We'll wait.
Once you are ready, grab a relaxing cup of hot tea and put your feet up. Finding Christmas gifts for boys is going to be a cinch this holiday season. Just check out a few of our favorite ideas!
Christmas Gifts for Boys (minus the worms)
We know boys will be boys, so we've put together a collection of gift ideas that are right on target this holiday season.
Best Selling Gifts: Although Star Wars has been around for thirty years now, the characters continue to inspire creativity in little boys around the world. Why not bring the movie to life this Christmas with R2D2, C3PO, Darth Vader, and even Yoda? Your little storm trooper is going to love this!
Kids Toys: With a unique selection of musical instruments, games, and so much more, our extraordinary merchants know just what toys that little boy in your life wants this year! Be sure to check out our selection of unique collectible items from Harry Potter while you are here!
Sports Gifts: Sports gifts are an excellent idea for the young athlete in your life! Choose from sports equipment, apparel, and an assortment of unique items that feature his favorite team.