Gift ideas for the yard, garden and patio. Read our suggestions to get your own ideas, then shop from our selection of reputable vendors.
Editor's Choice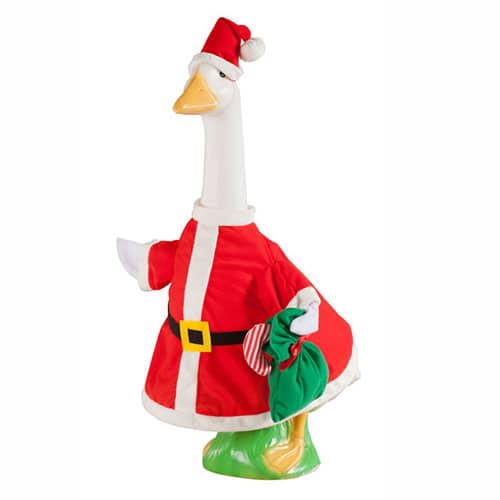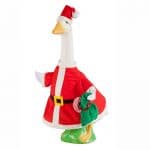 $

14.99
Santa Goose Outfit
$14.99
This Christmas, up your decorating level and dress up your lawn goose! If you already have the Large White Goose from Miles Kimball, this little Santa outfit is literally made for him. Get him his very own iconic red and white coat, black belt with a gold buckle, Santa hat with a white pom and an elastic strap, and a green sack for all the presents he has to deliver! If you don't already...
Featured Gifts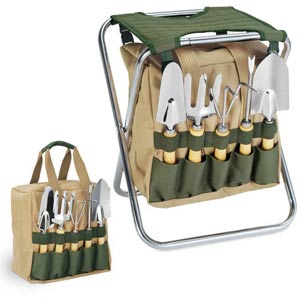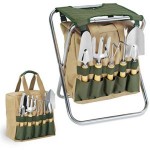 $

59.95
Picnic Time Gardener Folding Chair with Tools – Green
$59.95
This Green Picnic Time Gardener Folding Chair with Tools makes an excellent gift for that gardener on your Christmas list this year! Its innovative design and quality craftsmanship are sure to impress even the pickiest gardener on your list for years to come! The durable folding gardening chair with a green quilted seat provides both comfort and convenience, and can be folded away neatly when in...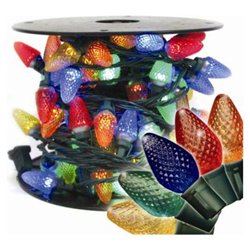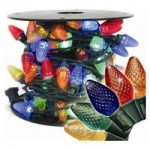 $

34.99
100 Commercial Length Multi-Color LED C7 Faceted Christmas Lights – Green Wire
$34.99
Light up your home this holiday season with an array of dazzling LED Christmas lights! Designed to safely use both indoors and outside, these lights offer brilliance you won't find with traditional bulbs. This string of commercial LED Christmas Lights (Light Emitting Diode) includes an assortment of the following colors: Red LED Yellow LED Orange LED Blue LED Green LED With a total of 100...
For generations, so much of our time has been spent thinking about, going to, and preparing for work, work, work. We can make the change of pace we want to see right in our own backyard or on our patio. Personal gardens create a sanctuary of homemade beauty and blossoming; little slices of the heavens we dream of. We can step out of the stress of work and into refuge with a few steps from the home.
Help the green thumb on your list care for their solariums with yard, garden, or patio gifts! Here are some ideas.
For the Yard
There is a wide variety of yard decorations, furnishings and stylings one could get as holiday gifts. Especially for the newlyweds, or the new home owners, such items are a welcomed and needed present. Very popular are the solar lawn lights. These are a wonderful treat as they charge during the day and illuminate during the night hours. In differing shapes from butterflies to flowers, these lights are not only beautiful but also serve a purpose.
Another wonderful gift idea are animal feeders with food. Bird feeders that rest just outside a window, or humming bird feeders that attract such birds are a delight to those who have never nurtured the animal kingdom in their own back yard.
For the Patio
For the night and weekend gardener, consider giving as a holiday gift the quintessential herb garden. Hearty in nature, such herbs as basil, rosemary, thyme and oregano grow well when properly cared for, and the taste of fresh herbs while cooking is unparalleled.
For those who have city-dwellers on their list, a wonderful gift idea is the upside down tomato garden station. In a small space, with a little bit of dirt, a tomato plant, sun and water, in a few months your friend or family member can be serving up tomatoes fresh from their very own garden!
Christmas Gift Ideas for the Gardener
When shopping for the gardener on your holiday list, it's important to keep in mind their needs as they strive to keep their garden well cared for and fruitful. The Garden Bucket Caddy is a wonderful gift as it has large, deep pockets, and storage available for both tools and gloves and even a pocket for one's cell phone.
Another popular gift idea is the garden kneeler and seat. The combination kneeler and support as well as seat, is perfect for the gardener who has had back trouble, bad knees or difficulty standing. With a weight capacity of 250 pounds, it's lightweight and easy to use.