Featured Gifts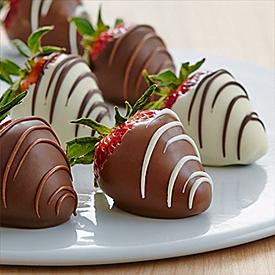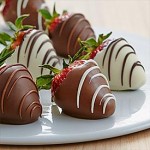 $

19.99
Half Dozen Gourmet Dipped Swizzled Strawberries
$19.99
The Half Dozen Gourmet Dipped Swizzled Strawberries will make excellent Christmas gifts for friends, family members and coworkers this year. With six magnificent strawberries that are hand-dipped in a variety of delectable chocolates and topped with your loved ones' favorite Christmas swizzles, these exquisite strawberries look almost too good to eat! Each order includes 2 scrumptious...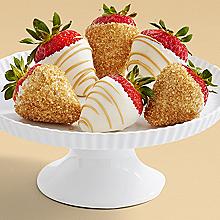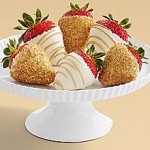 $

34.99
Half Dozen Hand-Dipped Champagne Strawberries
$34.99
You will be the life of the party this holiday season when you order these Hand-Dipped Champagne Strawberries for your Christmas celebrations. Friends, family members and coworkers alike will be sure to be impressed when they taste these sensationally sweet, juicy red strawberries that are hand-dipped in white confection that is flavored with just a hint of champagne, and topped with golden...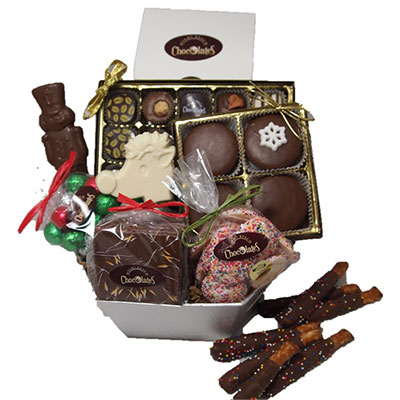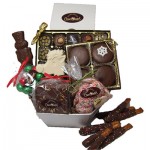 $

60
Stackable Bag
$60
This gourmet gift basket is overflowing with a wide variety of our magnificent custom milk chocolates and decadent dark vegan chocolates making it the perfect gift basket for chocolate lovers of all ages this holiday season. A terrific holiday goodie bag for large groups, couples or sensational singles this Christmas, your loved ones won't believe their eyes when they discover this assortment...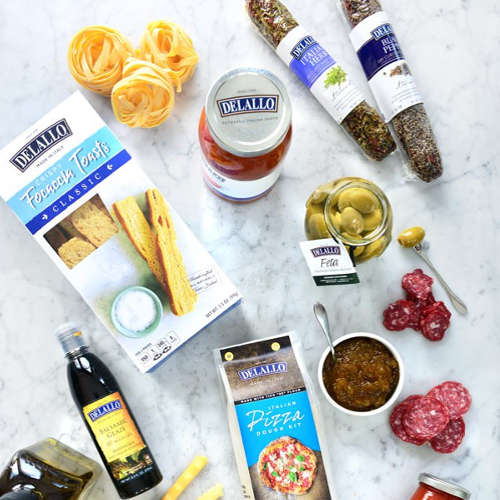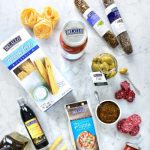 $

129
DeLallo Tour of Italy Gift Collection
$129
This truly is the perfect gift for women this Christmas. Full of the romantic tastes of Italy, this gift basket has everything. The Tour of Italy Gift Collection from DeLallo includes all the gourmet, dreamy flavors of Italian cuisine– all in one gift basket. Give her the gift of a beautiful Italian dinner at home, complete with antipasto snacks to munch on while the pasta is cooking. From...
Christmas Gift Baskets for Her
Looking for high quality, unique Christmas gift baskets for her this holiday season? You have come to the right place. Forget about those meagerly filled, mass produced gift baskets on the main aisles of your local discount store. Stop worrying about gift baskets that contain less desirable items, lots of unnecessary fillers, and items that are not so fresh. While the high prices that accompany the generic gift baskets in your local store might mislead you into thinking they are budget friendly Christmas gifts, let me assure you they are not.
Before you give up hope, however, our merchants offer a unique selection of Christmas gift baskets for her that are filled to the brim with high quality gourmet treats, beverages, and other products she is sure to love.
Quality Christmas Gift Baskets for Her
Regardless of your special lady's interests, tastes or even your budget, we have the perfect Christmas gift baskets for her right here! Check out a few of our favorite ideas.
Christmas Gift Baskets with Gourmet Treats: If you are looking for a more traditional take on Christmas gift baskets for her this year, we've got you covered. We have a wide assortment of gourmet food and beverage gift baskets that are certain to tantalize any taste.
Monthly Gift Clubs: A unique twist on Christmas gift baskets, monthly clubs offer loads of benefits. Choose from foods, wines, flowers or even gift cards, and a new selection will be delivered to your recipient's home or office every month for the duration you choose. Since your recipient receives multiple, recurring gifts, and you can often make monthly payments throughout the year, it's a win for everyone!
Create Your Own Christmas Gift Baskets for Her: Create a collection of gifts and make a gift basket yourself this Christmas. Choose from our selection of personalized gifts, wine gifts, or even gifts for the home and add your own personal touch for a gift that is straight from the heart.