Check out these great gift ideas for your one of a kind dad this holiday season. We've got personalized beer and whiskey glasses, unique premium cigar gifts, creative man cave décor, uncommon jewelry and gadgets that are certain to impress even the most particular of dads.
Editor's Choice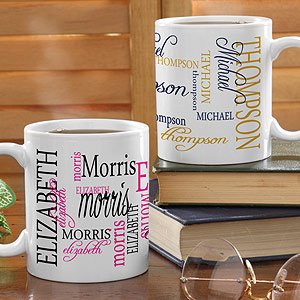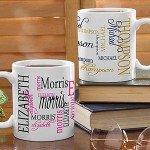 $

9.99
Signature Style Personalized Coffee Mug
$9.99
A custom mug is one of those ingenuous gifts that can work for practically anyone—a family member, close friend, coworker, teacher, next-door neighbor—you name it. What makes an ordinary mug extraordinary is how you customize it. And the Signature Style personalized coffee mug makes this easy and elegant. Simply add any name and select the colors you like and the unique design is created for...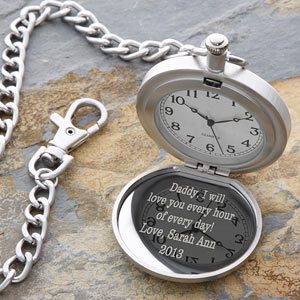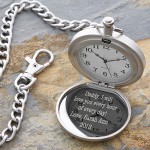 $

49.95
Engraved Silver Pocket Watch
$49.95
A pocket watch is the first known worn timepiece in history. This holiday season, you can share the elegance and beauty of the historical era by giving this luxurious Herrington engraved silver pocket watch as a gift for the men in your life. This classic monogram pocket watch will fit any fashion and style and will serve as a treasured keepsake with the custom engraving of a monogram and a...
Featured Gifts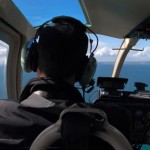 $

120
Learn to Fly
$120
Do you know a man who dreams of being a master of the skies? It's time to launch that lad sky-high, with a Learn To Fly lesson from Cloud 9 Living! Available in nearly every major city region across the U.S., this unique Christmas gift idea is a convenient, safe and unforgettable way for him to learn the piloting techniques of an airplane, helicopter or glider, while exploring the air up there...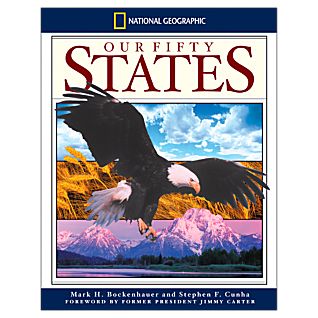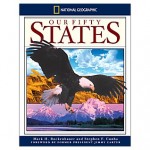 $

24.95
National Geographic Our Fifty States Reference Book
$24.95
This new edition of The National Geographic Our Fifty States Reference Book. written by author Stephen F. Cunha, is categorized as a children's reference book, and includes fascinating illustrations, highly detailed maps, and compelling essays written by members of Society's Geographic Alliance Program. Kids will discover the captivating details behind each state's unique history from...
Unique Christmas Gifts for Dad
That one of a kind dad on your holiday shopping list deserves something truly extraordinary this year, don't you agree? Unfortunately, finding unique Christmas gifts for Dad can be a daunting task. When just anything won't do for that special dad in your life, you can't be wasting your time at the local hardware store, and that sporting goods shop down the road probably won't be of much help either. At ChristmasGifts.com, we understand how important it is to make Dad feel truly special on Christmas morning. He's your dad, after all!
If you are in search of unique Christmas gifts for Dad, you'll be delighted to discover everything you're looking for without ever leaving home. We've got a variety of extraordinary merchants that make finding unique Christmas gifts for Dad a cinch this holiday season.
Unique Christmas Gifts for Dad Are Just a Click Away
Since we wouldn't want you to panic about finding the perfect unique Christmas gifts for Dad this year, we've scoured the internet just for you in search of the most fantastic ideas he's sure to love.
Health and Fitness Gifts: Is your dad buff, tough and ready to rumble? If not, maybe he could use some help from a few health and fitness gifts this holiday season. The golf enthusiast may not get an intense workout, but maybe lessons from a golf pro will perk up his game. Other ideas to consider? Check out a weight set or fitness apparel instead.
Travel Gifts: He may not be Dora the Explorer, but we'll bet he would love an adventure this Christmas. Consider guided city tours, a scenic cruise, or another adventure gift, or check out our selection of travel accessories to make his trip easier.
Wine and Cigar Christmas Gifts: For that dad who enjoys relaxing with a glass of fine wine or the occasional cigar, these are great ideas for unique Christmas gifts for Dad. Select from monthly gift boxes, gift certificates, and great gift baskets filled with premium cigars and accessories, unique wines, and more. Be sure to check out some personalized pub glasses and our unique selection of rare beer while you are here.