Your mom is not just an ordinary mom, and she deserves a not so ordinary gift this Christmas. Consider things like personalized wine glasses for that wine enthusiast mom, personalized photo frames for that sentimental mom, or a unique spa gift basket for that mom who needs pampered. If you're looking for something extra special this year, be sure to check out or assortment of experience gifts designed especially for her.
Editor's Choice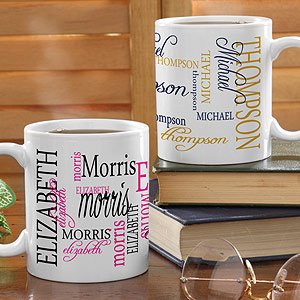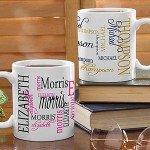 $

9.99
Signature Style Personalized Coffee Mug
$9.99
A custom mug is one of those ingenuous gifts that can work for practically anyone—a family member, close friend, coworker, teacher, next-door neighbor—you name it. What makes an ordinary mug extraordinary is how you customize it. And the Signature Style personalized coffee mug makes this easy and elegant. Simply add any name and select the colors you like and the unique design is created for...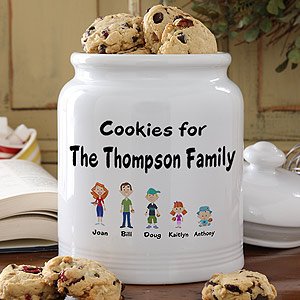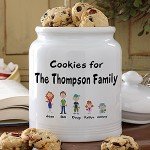 $

39.95
Personalized Family Cookie Jar
$39.95
Because every family enjoys baked goodies, sweets and treats, a personalized cookie jar makes for a delicious Christmas gift. What makes this personalized cookie jar exceptional is that you can customize it with so many options! You can add two lines of text on top of the custom cookie jar to specify the family name or a fun, personal message. You can then add up to eight family member characters...
Featured Gifts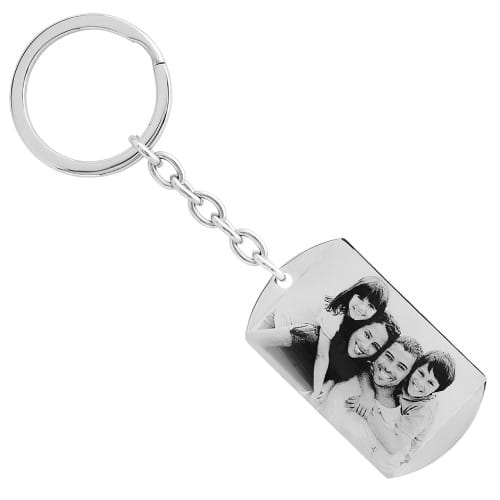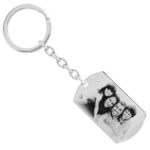 $

26.95
Personalized Stainless-Steel Photo Dog Tag Keychain
$26.95
A delicate and practical gift idea for a lonely ring of keys. This key chain is perfect for everyone. Keep keys organized on one single key chain, replace an old dirty keychain or simply link this beautiful pendant to an existing ring of keys. The image adds a personal touch to this product making it a special Christmas gift this holiday season. Grandparents love cherishable photos to hold with...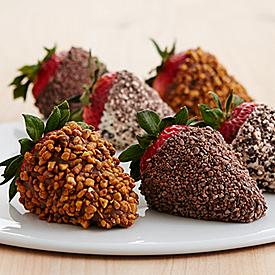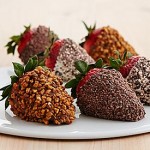 $

39.98
Full Dozen Gourmet Dipped Premium Strawberries
$39.98
These magnificent premium strawberries are a sweet sensation all by themselves, but when they are dipped in luscious chocolate and topped with an abundance of delectable treats, they become simply irresistible. Wonderful unique Christmas gifts for all of your friends, family members and coworkers, these delightful chocolate dipped berries will make a magical addition to your holiday festivities...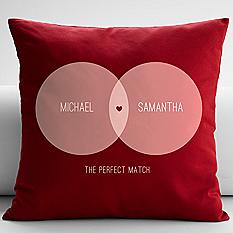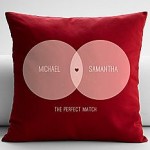 $

46
Personalized Couple's Diagram Throw Pillow Cover
$46
This luxurious personalized Couple's Throw Pillow Cover is just what you need to demonstrate your indisputable connection with that special someone this holiday season. This Venn diagram inspired throw pillow cover can be personalized with the names of both you and your sweetheart, and a date or sentiment of your choice that includes up to 25 characters, making it a unique and romantic addition...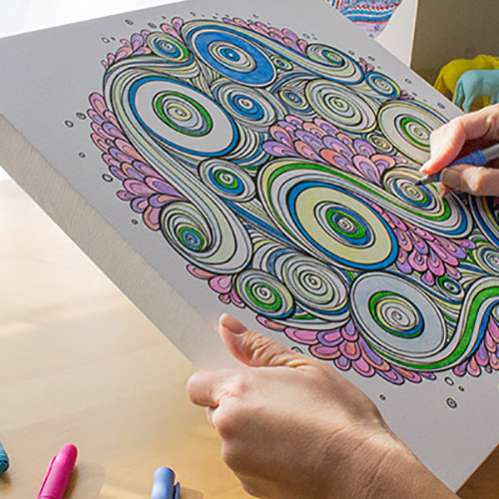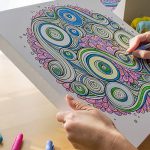 $

110.70
Canvas On Demand, 16×20 Coloring Canvas
$110.70
Relieve stress while creating art for your walls with a Coloring Canvas. Each piece is printed on high quality canvas and then mounted to a sturdy solid frame to ensure a comfortable surface for coloring that won't bend or warp as you color. Coloring Canvases are printed on white canvas with black ink and are delivered to your door ready to color. We recommend using permanent markers on your...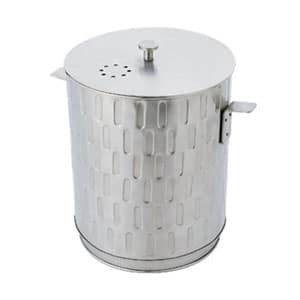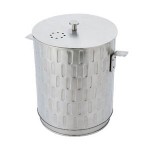 $

58.95
Kitchen Compost Pail with Carbon Filters
$58.95
The Kitchen Compost Pail with Carbon Filter is a unique and environmentally friendly holiday present for nature-loving individuals on your list. This silver compost pail with carbon filters will allow your loved ones to save kitchen scraps and convert them into compost for use in their gardens. This stylish, eye-catching apparatus will surely give your loved ones home a pleasant smell due to...
Unique Christmas Gifts for Mom
Your mom is a special lady, and she deserves only the best this Christmas. One of the best ways to show her how much you appreciate her is by buying Unique Christmas gifts for Mom. You wouldn't want her to think that you skipped over to that big box store and grabbed the first item you tripped over, after all. Imagine her warm smile and the tearful satisfaction in her eyes when you present her with something that is as one of a kind as she is. She's going to think you spent years searching for just the right gift. Joy will fill her heart. Her love and approval will overflow. She will shower you with Christmas cookies and other festive treats.
Before you get too caught up in the moment, however, it's time to get busy. Wipe those sentimental tears from your eyes, kick off your shoes, put your coat away, and grab a mug of cocoa. You can find the most special and unique Christmas gifts for Mom right here.
Unique Christmas Gifts for Mom That Will Make Her Proud
We've got some great ideas for unique Christmas gifts for Mom that are certain to make her glow with pride this Christmas.
Personalized Christmas Gifts: Remember that time when you and Mom shared that special moment when you were a kid? Dig out that photo and order a personalized photo frame to touch her heart, or create a fake magazine cover that features your photo and her as the star. Other personalized gift ideas include coffee mugs, jars of notes, and even jewelry and jewelry boxes.
Monthly Gift Clubs: Choose your favorite monthly gift club and Mom will receive a new selection of things like wine, gourmet treats, and even flowers every month for as long as you wish. An excellent way to remind your mom you love her throughout the year, monthly gift clubs are fabulous unique Christmas gifts for Mom.
Jewelry Gifts: Our merchants offer a magnificent selection of unique jewelry gifts you simply won't find just anywhere. Choose from creatively designed pieces, customized family necklaces and rings, or personalized jewelry to express your love for her this holiday season.