Featured Gifts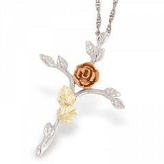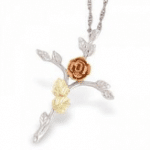 $

95
Black Hills Gold Silver Rose Cross Necklace
$95
When it comes to Christmas gifts for women, this Black Hills Gold Silver Rose Necklace is an exquisite piece that will certainly make a cherished addition to any woman's jewelry collection. The elegant cross pendant is decorated with breathtaking accents of 12kt rose gold and 12kt green gold leaves and a gorgeous rose that are strategically placed along a sterling silver base. The cross...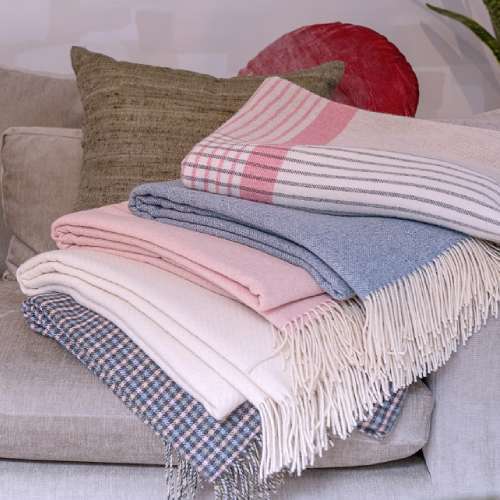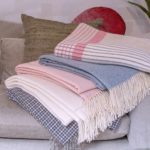 $

99
Superfine Wool and Cashmere blanket throws
$99
Decor accessories such as throws can add a personal touch to enhance an existing color scheme and introduce extra visual interest, textural contrast and sharp accent colors. Crafted from pure wool, cashmere, and other blends, Comfy Blankets offers a variety of blanket throws that will suit any interior. From soft pink to emerald green colors, these throws will add a pop of color and texture to...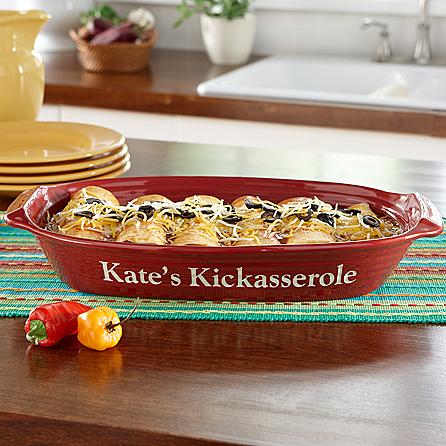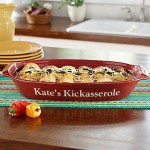 $

39.99
Stoneware Personalized Casserole Dishes
$39.99
This Personal Creations exclusive is just what you need to bring a unique and festive touch to your dinner table this holiday season. Each casserole dish is created from high quality bisque stoneware and glazed with your choice of burgundy, cobalt blue or deep green for a bright and cheerful appearance. Add your name, nickname, or any sentiment that includes up to 25 characters, and create a...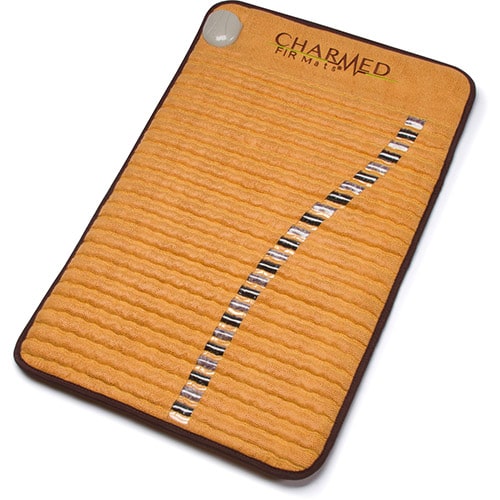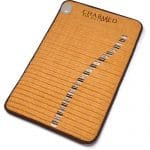 $

299
Mini FIR Mat Pain Relief
$299
Is your loved one suffering from chronic soft tissue pain, rheumatism, arthritis pain or just plain stress? This unique Christmas gift is designed to help reduce the suffering with deeply penetrating heat, up to 5". The Charmed FIR Mini Mat is ideal for placing under a mattress pad to maximize convenience if one reads or watches TV in bed or under a towel on the sofa. Just 30-60 minutes a day...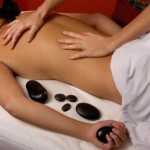 $

100.00
Spa Packages
$100.00
This Christmas, when Santa Claus comes to town, make sure he slips a Spa Package under the tree for a lucky lady! Whether you're shopping for a mom, wife, grandma, daughter, girlfriend, aunt, or any woman in-between, this classic gift is guaranteed to bring the ultimate grin to any gal's face this holiday season. Featuring all sorts of enticing experiences, Spa Packages from Cloud 9 Living...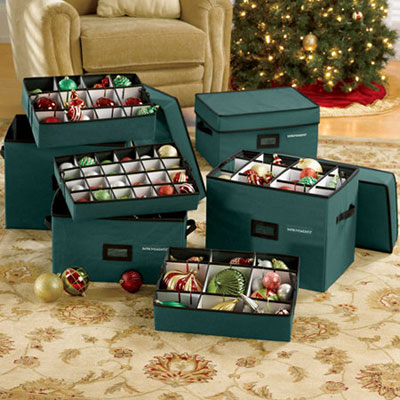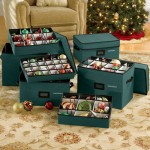 $

39.99
Ornament Storage Boxes
$39.99
Featuring three trays of reinforced compartments that help keep your favorite Christmas ornaments safe and organized, these ornament storage boxes are a must have for your growing Christmas decoration collection. Available in two styles to accommodate various shapes and sizes of ornaments, you can even order extra dividers to customize your storage container to meet your unique needs. These...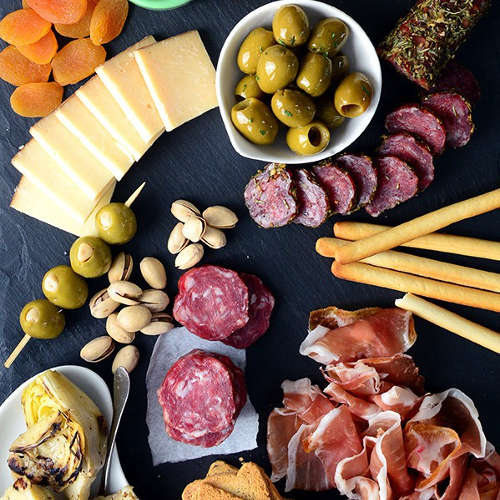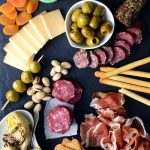 $

99
DeLallo Antipasto Favorites
$99
Show your mom a little appreciation this Christmas by treating her to this Antipasto Favorites gift set from DeLallo! She will be sure to love the elegance and quality of flavors for herself, or she can use it to entertain with and share with her guests. While it does make the perfect party gift, she will most likely want to devour this gift herself. Each component of this Italian platter has...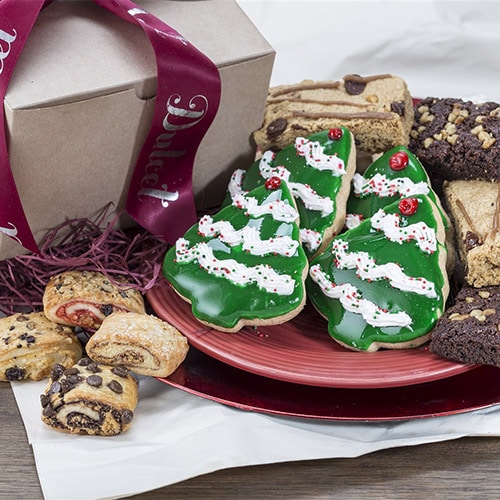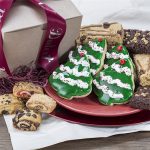 $

29.95
Dulcet's Holiday Festive Gift Assortment with Cookies, Brownies, and Rugelach
$29.95
The perfect companion for your loved one's favorite holiday beverages, this festive gift basket is just brimming with an abundance of popular Christmas treats. Your loved ones are certain to celebrate the season in style when you order the Holiday Festive Gift Assortment with Cookies, Brownies, and Rugelach. With mouthwatering cookies that are made with fine, imported ingredients, an...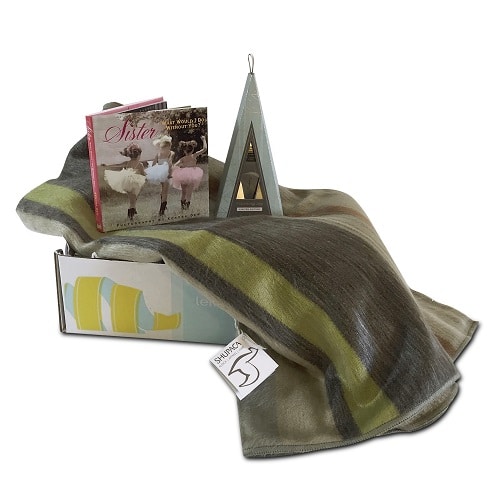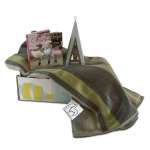 $

115
Lemon Drop Cozy Box for Her
$115
Warm up her holiday with a Handwoven Alpaca Throw from Shupaca.  Alpaca wool is luxuriously soft with silk-like strands that act as insulators against both cold and heat. Alpaca is not chemically or mechanically processed and is naturally hypo-allergenic creating an extremely light, cashmere-like texture that feels wonderful on the skin.  The 45″x 70″ throws come in your choice of...
Christmas Gifts for Mom
If shopping for Christmas gifts for mom seems a bit intimidating, never fear! Our family at ChristmasGifts.com is here to save the day. We have all had to shop for our own moms at some point or another after all, and we know just how important finding the perfect Christmas gifts for her can be. You don't want to give such an amazing woman just ANY gift. It has to be something special. Something she will remember. Something that demonstrates your love and appreciation. But how can you express such deep feelings with a simple gift- especially when you are on a budget?
Thankfully, Christmas gifts for mom don't have to be budget breaking or glamorous. Sometimes the perfect Christmas gifts are those that are simply unique, heartfelt and well thought out. To help you through this challenging endeavor, we have teamed up with a variety of great merchants to bring you some of the most wonderful Christmas gifts for mom of all time.
Ideas for Christmas Gifts for Mom
While you will find some of our favorite ideas for Christmas gifts for mom below, please keep in mind that there is much more to love! Be sure to click around our merchants' sites to discover even more gifts your mom will love.
Jewelry Gifts: Gifts of jewelry are perfect Christmas gifts for women of all ages- even moms. Touch her heart with a custom made family ring or pennant, dazzle her with a unique necklace or sparkling ring, or present her with a customized jewelry box for all of her favorite things. When it comes to Christmas gifts for mom, you simply can't go wrong with jewelry.
Christmas Gifts for the Home: Home is where the heart is, and there is no better way to touch your mom's heart than with a thoughtful gift for the home. Consider a unique piece to add to her favorite collection, a customized wall canvas, or even an innovative coffee machine that she can enjoy throughout the year.
Gifts that Create Memories: Treat your one of a kind mom to an experience that will create memories for years to come. Pamper her with a relaxing spa treatment, join her on a dinner cruise, or let her soar through the clouds in a hot air balloon. When you select experience gifts for mom this year, the sky is the limit!