If you're searching for a special gift for your husband that comes straight from your heart, ChristmasGifts.com has got you covered. Get personal with customized beer and whiskey glasses, custom engraved jewelry, or personalized valets, or present him with an experience gift and create memories you can share for years to come.
Editor's Choice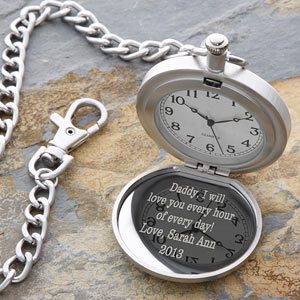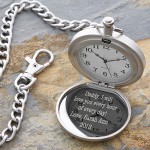 $

49.95
Engraved Silver Pocket Watch
$49.95
A pocket watch is the first known worn timepiece in history. This holiday season, you can share the elegance and beauty of the historical era by giving this luxurious Herrington engraved silver pocket watch as a gift for the men in your life. This classic monogram pocket watch will fit any fashion and style and will serve as a treasured keepsake with the custom engraving of a monogram and a...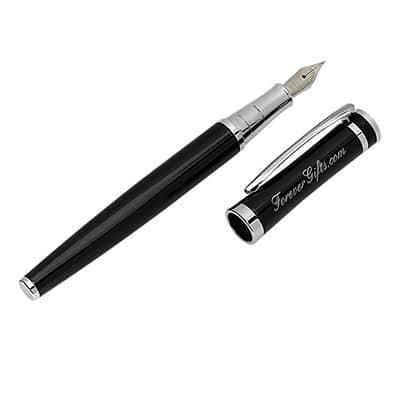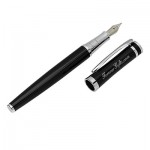 $

21.95
Personalized Quality Black and Silver Fountain Pen
$21.95
The perfect office accessory or conversation starter, this sophisticated fountain pen is refillable and actually works! With a fashionable black and silver design, this unique pen is certain to impress almost anyone on your holiday shopping list this season. This elegant fountain pen includes two cartridges- one that is full and one that is refillable so your loved one can add his or her comments...
Featured Gifts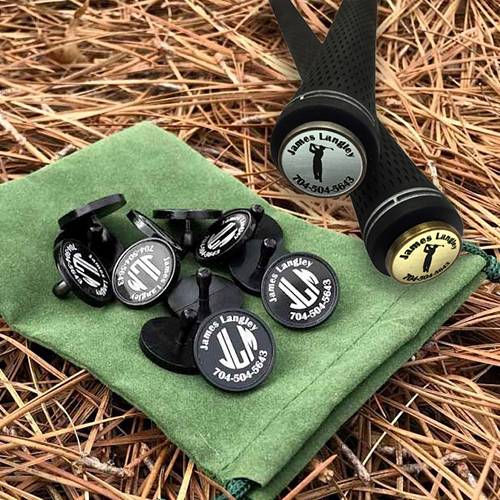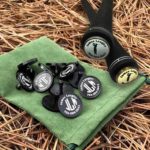 $

44.99
Personalized Golf Link Toppers
$44.99
Whether your favorite golfer is perfecting his swing out on the course or relaxing with his favorite beverage in the club house, you can ensure that his clubs never get lost or mixed up when you order these personalized Club Finders TM  available exclusively from GreatGolfMemories.com this holiday season. These sophisticated golf link toppers are custom laser engraved with your choice of a...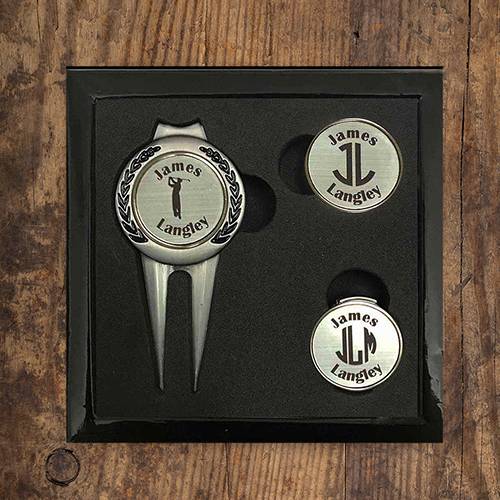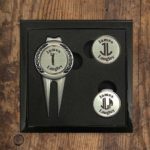 $

44.99
Personalized Divot Tool and Hat Clip Golf Ball Marker Set
$44.99
Let's face it, Men are just as elusive as women when it comes to finding that special and unique Christmas gift. Whether you're shopping for your dad, brother, uncle, or partner, a personalized yet useful present is always a great way to go! That's exactly what's been created with this personalized golf set. This elegant and timeless product will leave him feeling like the king of the...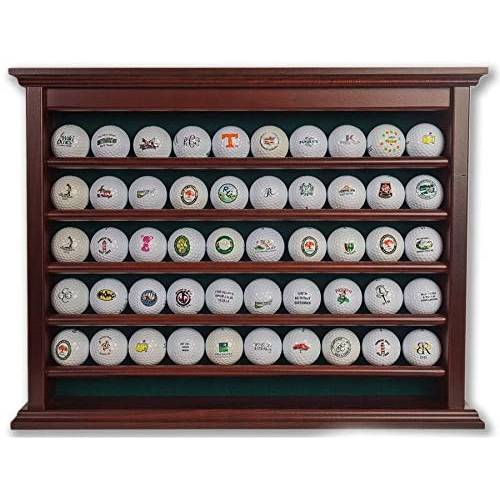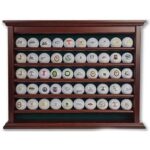 $

124.99
Solid Wood Golf Ball Display Case
$124.99
Anyone who loves the game of golf knows that you acquire lots of balls. Novelty balls, collector's edition golf balls, or possibly even some autographed balls from one of the greats like Tiger Woods. If you don't have anywhere to put all these balls, they end up in junk drawers or lost. Now you can keep all your balls in place in a classic hand-crafted display case. Proudly showcase...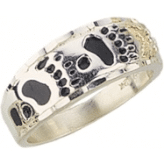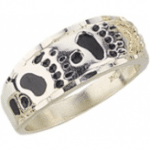 $

143
Men's Black Hills Gold Silver Bear Track Ring
$143
This immaculate Black Hills Gold Silver Bear Track Ring is an exceptionally unique Christmas gift for that hard to buy for man in your life. The high quality sterling silver band is carefully decorated with recessed, antiqued bear tracks that are accented with 12kt red gold and 12kt green gold leaves for a style that is certain to catch his attention. Black Hills Gold is known for becoming more...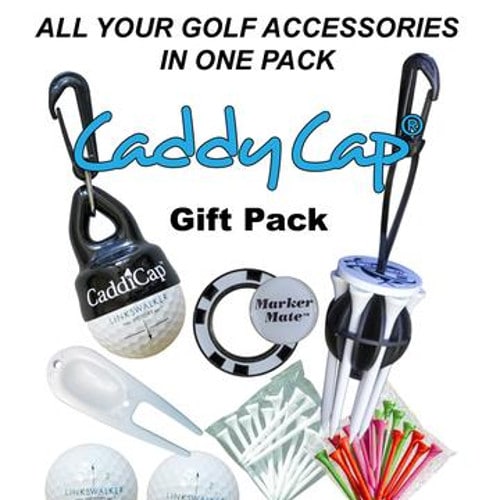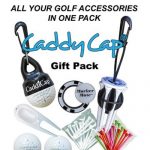 $

29.95
CaddyCap Gift Pack
$29.95
Whether the golf lover in your life already has a set of golf clubs, or you're looking for a more affordable gift, the CaddyCap Gift Pack is sure to please them. This gift set is perfect for anyone that enjoys the game of golf, even if they're new to the game or they're seasoned players. Great for any skill level, this set has everything they need to play their best, all in an...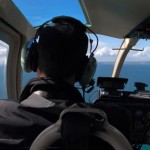 $

120
Learn to Fly
$120
Do you know a man who dreams of being a master of the skies? It's time to launch that lad sky-high, with a Learn To Fly lesson from Cloud 9 Living! Available in nearly every major city region across the U.S., this unique Christmas gift idea is a convenient, safe and unforgettable way for him to learn the piloting techniques of an airplane, helicopter or glider, while exploring the air up there...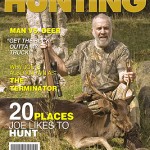 $

19.95
Hunting Magazine Cover
$19.95
This customized "Hunting" magazine cover template enables your favorite hunting enthusiast to be on the cover of his own fake magazine cover this holiday season. Complete with custom headlines that communicate your hunter's  favorite hunting weapons, likes and dislikes, and even feature his most prized kills, and your favorite hunter's photo front and center, this unique magazine cover...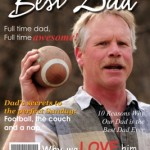 $

19.95
Personalized Magazine Covers
$19.95
No matter how hard we try, we can never seem to get all of our Christmas shopping done ahead of time. If your are searching for last minute Christmas gifts for friends, family members or coworkers this holiday season, these customized fake magazine covers are the perfect solution. With a wide variety of customizable covers to choose from, personalized headlines that reflect your loved one's...
Christmas Gifts for Husbands
Finding the right Christmas gifts for husbands can be tricky. This is your soul mate, after all. Your one and only. The love of your life! You want to give him a magnificent gift that will show him just how much he means to you, and you want it to be something that will truly touch his heart. While heartfelt Christmas gifts for husbands may be a perfect solution for some, however, finding just the right gift to hit the spot without seeming too mushy isn't always as easy as it may seem.
That's where we come into play. We have done our research, scoured thousands of products from hundreds of unique merchants, and even asked a few special men what they thought would be the best Christmas gifts for husbands. We put all of this information together to create some really great tips for our readers.
Tips for Buying Christmas Gifts for Husbands
Don't let the stress of finding a great gift for your husband overwhelm you. Before you set out on your journey to finding the perfect Christmas gift for the man in your life, take a breather. These tips for buying Christmas gifts for husbands are sure to make things easier!
Think Out of the Box: This holiday season, instead of purchasing an ordinary boxed gift that is likely to sit on a shelf gathering dust for eternity, give your husband something to remember. Consider exciting or romantic experience gifts to create memories together. With adventures like flying a plane and race car driving, romantic experiences like hot air balloon rides and peaceful cruises, and even golf lessons with a pro, experience gifts can be perfect Christmas gifts for husbands.
Get Personal: These days, you can have just about anything personalized. Consider gifts like personalized jewelry, custom pub glasses, and even personalized sports equipment. Show that man in your life how one of a kind he really is when you present him with a gift that was specially made for him.
Consider a Gift for Him that Keeps Giving: Remind your special man that you adore him all year long when you give him a monthly gift club membership this Christmas. Choose from rare beer, fabulous food, premier cigars, or even an evening out to dinner.