Christmas doesn't get more personal than this! Show that lucky lady in your life just how special she is with exquisite personalized jewelry, jewelry boxes, photo frames, wine glasses and memorable Christmas ornaments this holiday season and turn an ordinary gift into an extraordinary one. Be sure to order your personalized items early to ensure that they arrive in time for Christmas.
Editor's Choice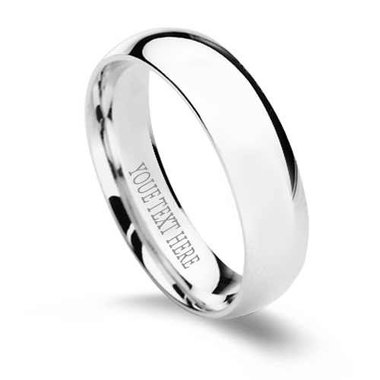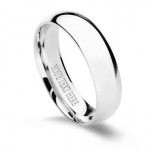 $

24.95
6mm Personalized Sterling Silver Promise Ring
$24.95
Make your commitment shine this holiday season with this 6mm personalized sterling silver promise ring from Forevergifts.com. What better time of year than the Christmas season to make such a romantic gesture and show your commitment to the one you love? And what better way to demonstrate your heartfelt promise than to present her with this elegant personalized sterling silver ring? Created from...
Featured Gifts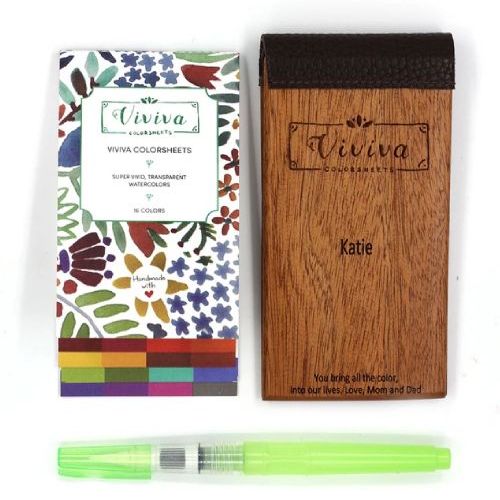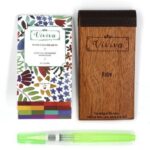 $

45
Viviva Gift Set
$45
Today in this fast-paced world finding your peace can be difficult, especially when combined with other challenges. But let's not forget that there are the little things that can make us happy like singing, gardening … or painting. The Viviva products are about reinventing the artist within you that is lost somewhere. Whether 10 mins or 10 hours you can work with these pocket friendly sheets...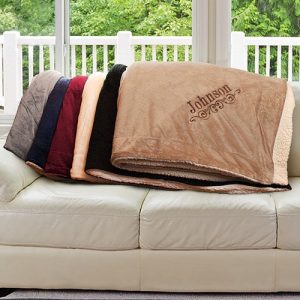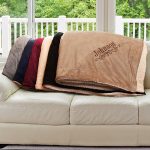 $

52.98
Embroidered Sherpa Blanket
$52.98
Snuggle up with the ones you love under this thick and cozy personalized Sherpa blanket this winter! This personalized blanket features Micro Mink material on one side, giving it seriously smooth softness, as well as faux lambs-wool Sherpa material on the other which further fills out the weight and thickness of the blanket. It's like a warm hug to wrap around you as you read a book, catch...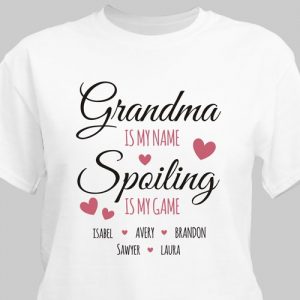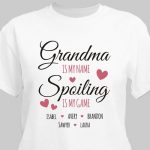 $

23.95
Spoiling is My Game T-Shirt
$23.95
Mom, Aunt, Bubbe or Sweet Grandma – she has earned the right to spoil her special little loves – in other words – kids! How does the special mama, grandmother or auntie in your life (or your kids' lives) like to show her love? Certainly by "spoiling" in one way or another, in only the sweetest of ways! Maybe she likes to bake cookies, or she enjoys shopping and picking out...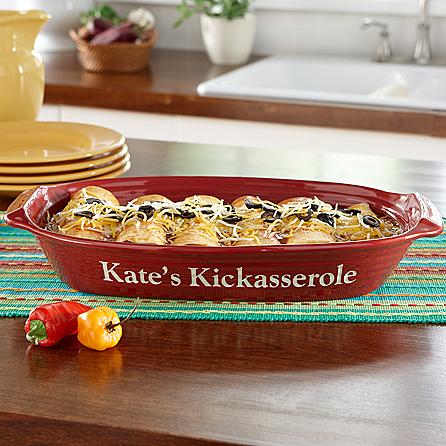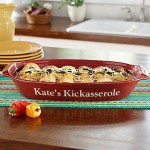 $

39.99
Stoneware Personalized Casserole Dishes
$39.99
This Personal Creations exclusive is just what you need to bring a unique and festive touch to your dinner table this holiday season. Each casserole dish is created from high quality bisque stoneware and glazed with your choice of burgundy, cobalt blue or deep green for a bright and cheerful appearance. Add your name, nickname, or any sentiment that includes up to 25 characters, and create a...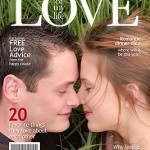 $

19.95
Love Magazine Cover
$19.95
This personalized fake magazine cover from Your Cover is a top choice when it comes to romantic Christmas gifts for women this holiday season. The customized "LOVE" magazine cover template enables you to place your favorite photo of that special lady in your life front and center on the cover of her own fake magazine. Additionally, you can choose from a variety of headlines, and customize...
Personalized Christmas Gifts for Her
Order personalized Christmas gifts for her this holiday season, and show that lucky lady just how extraordinary she really is. There is just something magical about receiving a gift that is custom designed just for you. Even the most ordinary gifts become something to be treasured when a woman sees her name, initials, or a personalized message incorporated with her gift. When you present that wonderful woman with custom engraved jewelry, a monogrammed jewelry box, or even a personalized photo frame, it lets her know that you took the time to really think about her gift.
Unfortunately, finding the most special personalized Christmas gifts or her can be difficult when you shop your local stores, especially around the holiday season. The number of merchants that offer personalization is limited, and around Christmas time they typically seem to be so backlogged that chances are your personalized gift will never arrive in time. Thanks to our fabulous merchants, however, ordering personalized Christmas gifts for women doesn't need to be so nerve wracking.
Find Personalized Christmas Gifts for Her Right Here
Our merchants understand how important a personalized gift can be. Unlike your local bog box stores, our merchants offer a wide array of unique gifts that can be personalized, and they put in the extra hours to make sure your gifts arrive on time. Check out some of our favorite personalized gift ideas!
Personalized Jewelry: With everything from monogrammed necklaces and rings with custom engraving to rings and necklaces with personally chosen stones and family symbols, your personalized jewelry gifts are a click away.
Last Minute Personalized Christmas Gifts for Her: Create a custom magazine cover featuring that marvelous lady and print it right from home for an instant personalized gift this Christmas.
Personalized Christmas Gifts for the Home: Consider personalized photo frames, custom wall prints or one of a kind voice art to add a personal touch to your lady's home.