Featured Gifts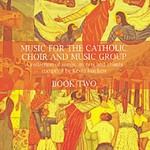 $

15.95
Music for the Catholic Choir and Music Group – Book 2
$15.95
Enjoy the uplifting experience of singing catholic gospel songs with this newly published book , "Music for the Catholic Choir and Music Group" – Book 2, by Kevin Mayhew. This special book includes a selection of Mayhew's  song collection that will be sure to make an impressive gift for everyone on your list. This book is composed of a variety of spectacular religious songs that are...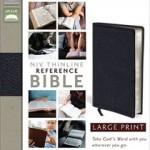 $

32.99
Leather Bible
$32.99
Celebrate with the word of God this Holiday season with this beautiful leather Bible. This Bible makes the perfect Christmas present for just about anyone on your list this season, and is made with such high standards that can easily become a family heirloom. The slim and compact design of this Bible was specially intended for on-the-go inspiration. The large print in this extra-thin edition...
This holiday season consider giving the spiritual gift of scriptures to your loved ones. Religious books are often cherished and handed down generation to generation as a continued commitment to the sacred teachings.
Gaining in popularity on the Internet, religious books vary in subject and topic from marriage vows to dealing with the death of a loved one and are a good way to help enlighten one as to the answers their very own faith offers in such circumstances.
Here are some of the most sought after traditional religious books available today:
The Lost Years by: Mary Higgins Clark
Heaven is for Real: A Little Boy's Astounding Story of His Trip to Heaven and Back by: Todd Burpo, Sonja Burpo, Colton Burpo, Lynn Vincent
Crazy Love: Overwhelmed by a Relentless God by: Francis Chan
Forgotten God: Reversing Our Tragic Neglect of the Holy Spirit By: Francis Chan, Danae Yankoski
Growing Up Amish by: Ira Wagler
Erasing Hell: What God Said about Eternity, and the Things We've Made Up by: Francis Chan, Preston Sprinkle
Keep in mind that with the creation of the Kindle, the Kindle Fire and other eReaders such as the Nook, Xoom, and iPad, most of these books are available for download as a less-expensive ebook, which makes these books a great gift for anyone who has one of these readers—consider a gift card for Amazon.com or on the Borders website for the Nook.
For someone genuinely interested in learning about a religion that may be new to them, there are such books as The Beginner Bible, The Bible for Dummies, Judaism for Dummies, The Koran for Dummies and even Hinduism for Dummies.
Non-Traditional Religions
In the age of spiritualism, Buddhism, Taoism as well as Mysticism and Astrology it's important to recognize the various ways people have faith and to respect their beliefs, even if those beliefs differ from your own.
A book is a good, non-invasive and succinct method of learning about a religion (your own or someone else's) in an easy-to-understand fashion.
Topping the Best Seller lists in the New Age Religion books is the book The Magic, written by Rhonda Byrne. Much along similar lines as the DaVinci Code, this book offers the premise that one word changes everything, and that a very few people throughout history have understood that words are like riddles, and once you solve the riddle, a different world appears before one's eyes.
While even the Bible offers a keen insight to others views and much cherished beliefs. And don't forget there are many versions of the Bible available, such as an annotated Bible (with explanatory text to help explain some of the more cryptic passages), and books such as the Pilgrims Bible, which predates the King James version.