Super Elf Delivers the Inside Scoop on Unique Christmas Gifts for 2017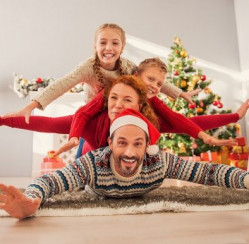 You've got some pretty one-of-a-kind recipients on your shopping list, and those everyday, humdrum Christmas gifts will never suffice this holiday season. You need unique Christmas gifts. Items that say you really put some thought into your holiday shopping. Things that make your loved ones say wow!
Now before you head out to that massive big-box store down the road, let's think this through! Does Bobby really want the same t-shirt as all his friends? Will Emma really be impressed when she receives a doll that's just like Krista's? And although Grandma is sure to love anything as long as it's from you, wouldn't it be nice to give her an uncommon gift that comes from the heart? To uncover the most amazing ideas for unique presents for Christmas 2017, we went directly to the expert himself for the inside scoop- Super Elf!
Super Elf's Ultimate Guide to Buying Unique Christmas Gifts
Super Elf and his crew have been sifting through various merchants online and throughout cities everywhere to help shoppers like you discover the most uncommon, thoughtful, and creative Christmas gifts on the planet. We asked him what his secrets were, and he couldn't wait to share his exciting gift buying guide with ChristmasGifts.com readers. Let's go check it out.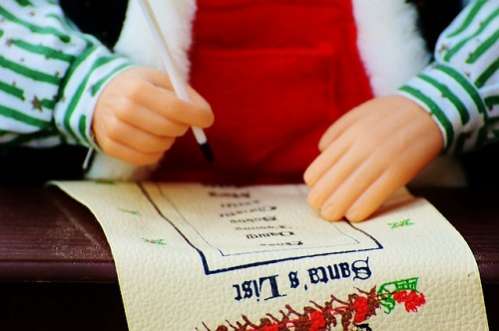 Things to Consider Before You Begin Your Shopping Adventure
There are a few things shoppers should consider before diving into the sea of uncommon gifts.
Budget:

One of the biggest mistakes shoppers make during the holidays is to just jump right in and start shopping without ever deciding what they can truly afford. These consumers often spend much more than is financially comfortable or they get about half-way through their shopping list and run out of Christmas gift funds. Super Elf suggests making a list of everyone you intend to shop for and decide how much you can afford to spend on each recipient before you ever purchase that first gift.

Evaluate:

Carefully evaluate the unique personality traits of each recipient on your list. Write down ideas for uncommon Christmas gifts that match his or her hobbies, collections and personal interests. You can continue to add ideas and notes as the big day approaches to expand your options.

Find the Right Merchants: Don't expect to find creative Christmas gifts just anywhere. Those big chain stores might look like a great deal at first, but you'll soon realize that they are filled with mass-produced items you see every day. Shop online for the best selection and lowest prices. Here are some magnificently unique merchants to help you get started!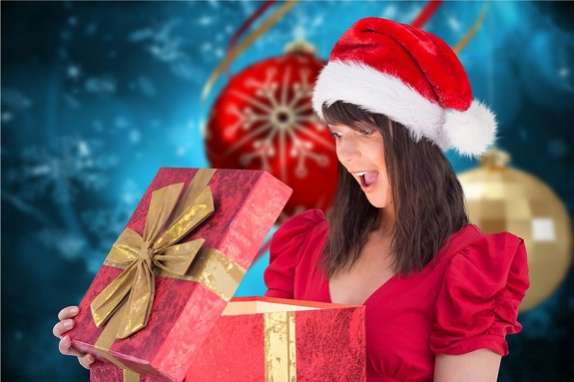 Unique Christmas Gifts for Mom
Shopping for Mom can be challenging. Moms can only have so much perfume after all! And generic gift cards are usually pretty impersonal. Those rare moments when Mom takes time for herself can help reveal some great ideas for creative Christmas gifts that really matter. Here are some imaginative gift ideas for your unique mom.
Instead of just settling for her favorite perfume, consider a bath and body gift basket! You can purchase a high quality collection from one of our merchants or even make one yourself. If you choose to go with a DIY gift basket, consider luxurious lotions, a personalized bath robe, and scented body washes or bath scrubs. You could even include a few candles to help her relax.
If your mom spends a lot of time in the kitchen, she will surely appreciate gifts that make her life easier. Purchase unique kitchen gadgets that help her create her own veggie pasta. Personalized gifts that help her keep the kitchen organized are a great idea too. Or consider gifts that add to the charm of Mom's kitchen!
Personalized jewelry is always a hit. And there are a number of one of a kind pieces that are more budget friendly than you might think. Mother's rings, personalized pendants, or even an uncommon jewelry box are all great ideas.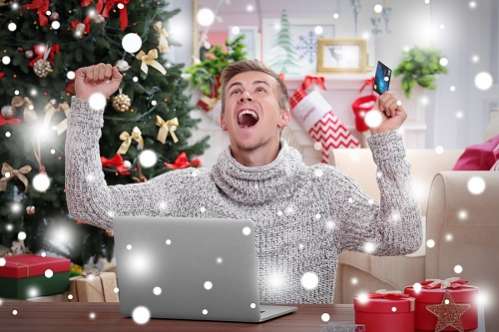 Uncommon Christmas Gifts for Dad
Dads can be extremely complex. And buying unique gifts that really make an impact can be really tough! Whether your dad is a gadget-loving geek, a sports fanatic or even a cigar or beer lover, ChristmasGifts.com has you covered.
Cigar Aficionados aren't likely to be impressed by those inexpensive smokes at the convenience store. A great online cigar merchant is the place to go instead. They offer hand-rolled smokes, cigar rarities, and even unique accessories. And monthly cigar gift clubs are also a fantastic idea!
Gadget lovers are always on the lookout for uncommon items. Customized pocket watches and personalized knives are a great addition to his collection. And gadgets for the grill will certainly impress.
Beer drinking dads will definitely appreciate unique beer gifts. And our merchants offer some of the most uncommon beer gifts available. Check out one-of-a-kind craft beers, rare imports, and other exciting flavors this year. Be sure to order a monthly shipment to impress Dad throughout the year!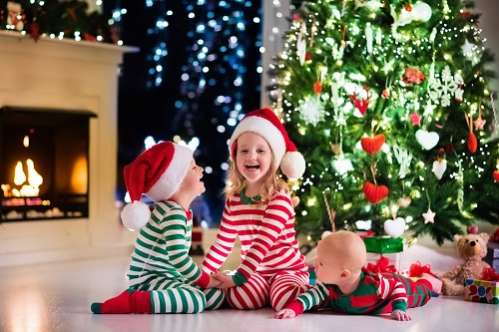 Creative Christmas Gifts for Kids
Kids are a lot of fun to shop for. Finding unique gift ideas year after year, however, can be really daunting. Think outside the box this Christmas with these creative options.
Educational gifts are a fun idea for kiddos. And they help strengthen the relationships between children and parents, too! Your child is certain to love learning with an interactive TickleMe greenhouse or similar educational gift this year.
Gifts that inspire creativity are a wonderful way to help kids develop in an exciting way. Fort kits are unique Christmas gifts for kids that enable them to create their own creative adventure! Pirate ships, royal castles and powerful airplanes will be filling up your child's play space in no time.
Fun items that are created based on a popular movie or gaming character are a great idea! Character-inspired toys, gadgets and even apparel are perfect for kiddos with specific interests.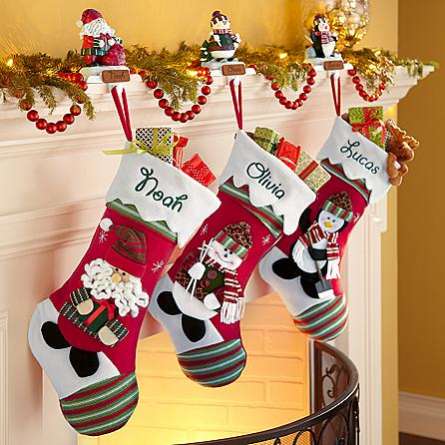 Unique Stocking Stuffer Ideas
I remember when Christmas stockings at my house were always filled with fresh fruit, batteries and homemade candy. Since they were the least exciting gifts us kids received, we always had to empty them first. Stocking stuffers don't have to be boring, however! They can be just as interesting, fun and creative as the other gifts under the tree.
Gift cards and certificates to specific merchants are a great way to fill Christmas stockings.
Art supplies, coloring books and craft items are perfect for those young DIY-ers.
Kids love receiving accessories for their smart phones, tablets and other high-tech devices.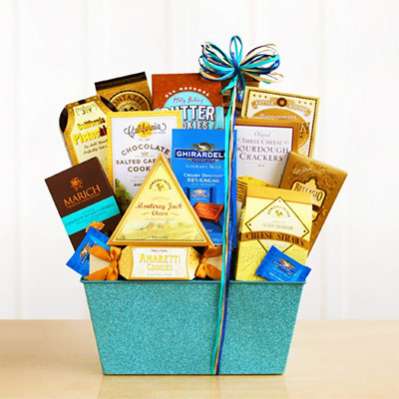 Not Your Everyday Christmas Gift Baskets
Gift baskets and boxes are favorite Christmas gifts year after year, and for good reason. They often take the guesswork out of Christmas shopping, they are easy to ship, and they offer unique contents you can't always find just anywhere. Don't settle for those gift baskets at your local chain store, however. They are over priced, under-filled, and typically uninteresting. Buy these great gift baskets instead!
Gourmet gift baskets are the perfect choice for foodies on your list. Our merchants offer a wide selection of baskets and gift boxes that are filled with all sorts of yummy treats. Choose from homemade goodies, fresh fruits, and other delectable delights.
Gift of the month clubs are unique Christmas gifts for anyone on your list. Cigar of the month clubs are smokin' hot for those who like to enjoy a quality smoke, and unique wine and beer gifts of the month are a great way to help loved ones relax.
Another great idea is the DIY gift basket, and these can be fun to create as well! Simply decide upon a theme, gather a unique container and a few items that kind of go together, and get started. Themes like relaxation, movie night, specialty foods, and even collections often work well.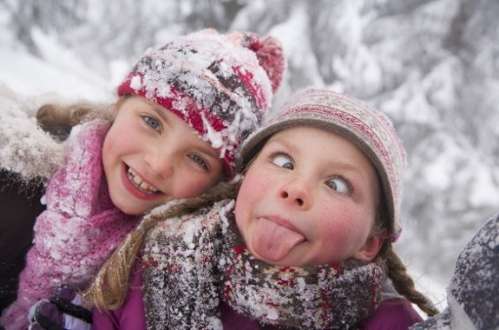 Memories Make Fabulous Unique Christmas Gifts
Whether you decide to build your gifts on special memories or to give experiences that create new ones, these are touching ideas to make anyone smile this Christmas.
Old family photos come to life when they are placed in collage format inside a personalized or uncommon frame. Dig out those old photo albums and let's see what special memories we can find.
Do you remember the fun you had at that special concert or other exciting event? Combine tickets to an upcoming event and give that wonderful memory to your recipient this year! You might even think about tagging along.
Adventurists love a good time and experience Christmas gifts are a great solution. Give Dad or Brother the experience of a lifetime when you enable him to drive a race car or fly a plane! Mom or sister will definitely appreciate a day at the spa or a hot air balloon ride. And your other half will really enjoy a romantic scenic cruise this Christmas.
Although finding unique Christmas gifts for everyone on your list might seem a bit challenging, it's not as hard as it might seem. Simply follow the tips in this holiday shopping guide and use our fun ideas as inspiration. As a result, you'll be enjoying an uncommonly great Christmas in no time.
Do you have creative ideas for uncommon gifts? Let us know, and be sure to share this guide to buying unique Christmas gifts with all of your friends!
Creative Commons Attribution: Permission is granted to repost this article in its entirety with credit to ChristmasGifts.com and a clickable link back to this page.