Get Some Girl Power this Christmas!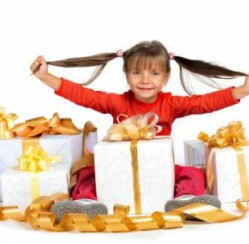 Christmas 2016 is all about making girls feel empowered. The recent attention given to gender bias in the media is starting to affect gift guide selections. Yes, a girl can still find the classic toys, like a baby doll, Barbie Dream House, and stuffed animals; but more and more toys are embracing an educational slant. More and more toy companies are acknowledging that girls can have an interest outside of their tea sets.
Parents will now see more robotic toys and "techie" gifts suggested that wouldn't have been on these toy lists before (at least for girls.) Shopping for that special little girl in your life has become more inclusive. Here are some top holiday trends for gift giving for little girls this Christmas.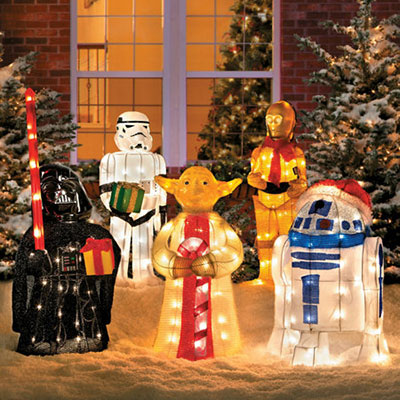 Geek Culture
Whether it's Wonder Woman, Star Wars, or any popular television show, toys this Christmas season are embracing "Geek Culture." Now, because of the recent Star Wars movie, a girl can *gasp* own a light-saber! As a matter of fact, anything pop culture related is a cool gift this year. Your little girl can wear her favorite comic book character on her tee-shirt, and she can still have her favorite princess or cartoon character as a plush or pop figure.
 
Educational Toys
It's cool for a girl to be smart! Toy companies are releasing more science-based toys. Chemistry sets and science kits, like crystal growing kits, are big items this Christmas. Tablets are becoming more affordable and having an interest that goes beyond "being a princess" is being encouraged.
This Christmas consider a fun science experiment kit like The TickleMe Plant gift set. You'll encourage learning and have something to talk about. So, break out the goggles and beakers and get your hands dirty.
Tech Toys
The tech toy has become a Christmas staple by now, the latest trend in this gift choice is Remote Control. Boys and girls can fly smaller versions of drones in their own backyards. As always, RC cars are still popular, and robotic toys like Furbies are making a comeback.
Also, in this social media world, anything having to do with texting or cell phone culture is being celebrated. Emojis are everywhere and easy to find in today's toy aisles.
Personal Growth
In the wake of encouraging girls to think about pushing boundaries and being "the first girl…" the culture of building girls up is booming. Encourage girls with sentimental gifts that will be treasured for years to come. If you have a young girl on the brink of becoming a tween, then personal items like diaries and personalized gifts will make her feel special and more like that budding young woman she is becoming.
Girls Rule!
We are living in a time when parents of young girls want to encourage their children to reach for the stars. Toys are becoming less gendered and focusing more on the individual. There is nothing wrong with presenting your little girl with a trinket or handing her a doll this Christmas. Little girls have options now, and just because you are Christmas shopping for a girl doesn't mean it has to come in pink!
Creative Commons Attribution: Permission is granted to repost this article in its entirety with credit to 
ChristmasGifts.com
 and a clickable link back to this page.