Creative Christmas Gift Wrapping Ideas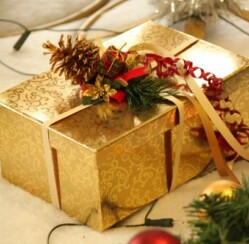 Seeing Christmas gifts under the Christmas tree is always a beautiful sight. Colorful packages and creative wrapping ideas make gift giving more fun, especially when you are wrapping gifts for kids. When you are looking for a unique way to make your gifts stand out this Christmas, consider these creative gift wrapping ideas.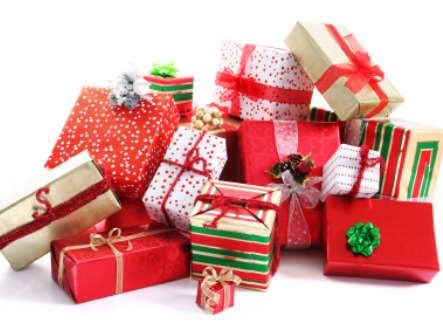 Gift Wrapping Idea # 1 — Wrap with a Theme
Look for traditional wrapping paper that has a similar design. For example, wrap your Christmas gifts in a monochromatic color range (you know light blue, medium blue, and dark blue.) Or choose a classic Christmas motif, like wreaths or Santa Claus and find 3 or 4 variations of that theme.
When you wrap your Christmas gifts in a theme, it makes for a unified gift display. People who enjoy holiday decorating will like this idea because it's very photogenic.
Gift Wrapping Idea # 2– Tape It Up!
Colored and decorative tape are pretty easy to find household items. You can find cute and colorful masking tape and duct tape to wrap your Christmas gifts, like candy cane stripes, and polka-dots. Some people enjoy wrapping a gift just in the tape and laugh at the recipient as they cut their gift out of the sticky mass.
The nicer way to use these creative tapes it to wrap your gift in plain brown or white paper and make tape strips to accent it. Duct tape can even make creating a bow easier.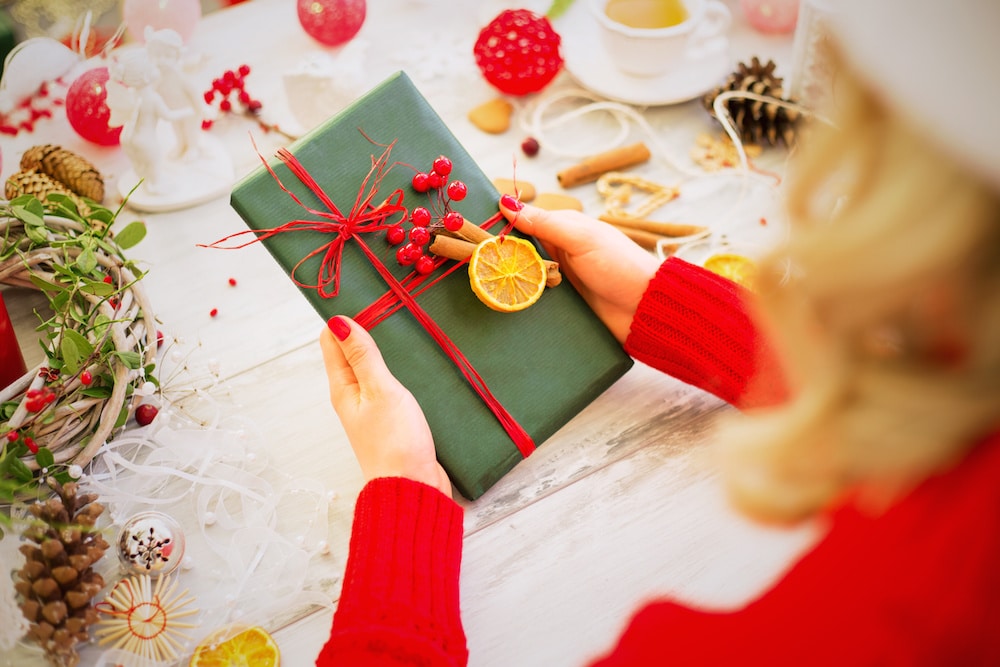 Gift Wrapping Idea # 3– Add a Fun Bauble
A big trend right now in gift wrapping is to wrap your gift in kraft paper or butcher paper and add a found object or festive accent to the top with ribbon. Raid your local flea markets and yard sales for vintage and quirky trinkets. Things that can create a charming package are:
Loose game pieces from classic board games (checkers, Monopoly, spinner boards)
Costume jewelry (brooches, costume beads, quarter machine rings)
Small toys or brain teaser toys
Crayons, markers, paint sets
You can also stick with holiday items like sprigs of berries or a mini glass ornament to keep the Christmas gift feeling.
Gift Wrapping Idea #4 –Unique Paper
More and more gift givers are looking for alternative wrapping papers. A favorite paper at the moment is chalkboard paper. The wrapping paper is customizable with personal messages and doodles added with chalk markers. It is a quirky wrapping idea with a personal touch.
The old standby of newsprint has been updated by stenciling on the package or cutting holiday shapes out of the paper and adding it to kraft or butcher paper wrapped Christmas gifts.
A nostalgic gift wrapping idea includes honeycomb paper. These craft paper pads are useful for old fashion gift toppers. Common shapes used are round "ornaments" and stars. The puffy shapes create an eye-catching gift wrapping idea.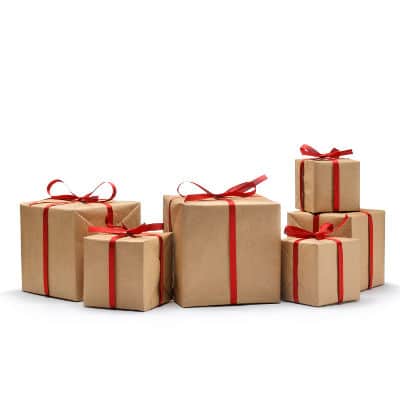 The Gifts Under Your Tree
Having a clever and unique Christmas wrapping on your gifts this year is a fun and creative way to present your Christmas presents to your friends and family. Unique Christmas gift wrapping makes great conversation pieces and dresses up your Christmas photos. These gift wrapping ideas will make your gifts stand out under a Christmas tree of the same old same old.
Creative Commons Attribution: Permission is granted to repost this article in its entirety with credit to 
ChristmasGifts.com
 and a clickable link back to this page.