With everything from unique gift baskets and of the month club memberships to hand-made items and one of a kind jewelry, we've got the most popular unique gifts for those extraordinary people on your shopping list this holiday season.
Editor's Choice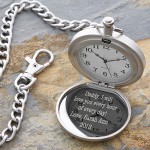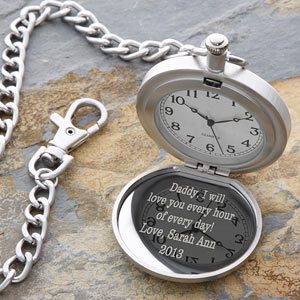 $

49.95
Engraved Silver Pocket Watch
$49.95
A pocket watch is the first known worn timepiece in history. This holiday season, you can share the elegance and beauty of the historical era by giving this luxurious Herrington engraved silver pocket watch as a gift for the men in your life. This classic monogram pocket watch will fit any fashion and style and will serve as a treasured keepsake with the custom engraving of a monogram and a...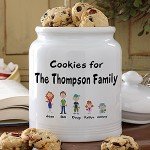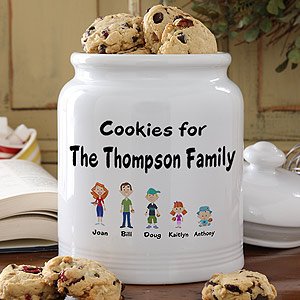 $

39.95
Personalized Family Cookie Jar
$39.95
Because every family enjoys baked goodies, sweets and treats, a personalized cookie jar makes for a delicious Christmas gift. What makes this personalized cookie jar exceptional is that you can customize it with so many options! You can add two lines of text on top of the custom cookie jar to specify the family name or a fun, personal message. You can then add up to eight family member characters...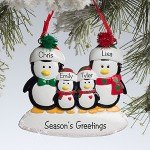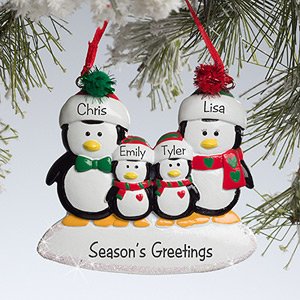 $

15.95
Personalized Penguin Family Ornament -50% off at checkout
$15.95
This absolutely adorable penguin family ornament is a perfect Christmas gift for family and close friends. The unique Christmas ornament can be personalized with three to six family member's names, each professionally engraved. Additionally, you can choose to include any family title, last name or a short personal message in the shimmering snow on the bottom. Handcrafted using vibrant colors...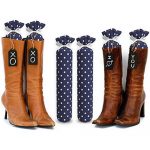 $

19.99
My Boot Trees
$19.99
The My Boot Trees make magnificent unique Christmas gifts for those boot-lovin' loved ones on your holiday shopping list this year! Available in a wide variety of color and pattern choices, they are a great way to add a little pizazz to your recipient's closet or boot storage area. Each pair even includes two black wooden tie-on tags for a touch of personalization. Hand created right here in...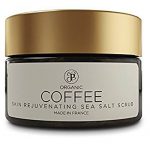 $

24.99
Organic Coffee Body Scrub
$24.99
The busy holiday season can leave your loved one's skin in need of a little bit of extra love and attention, and this Organic Coffee Body Scrub is the perfect choice. Created with therapeutic essential oils that emit magnificent fragrance, it's as luxuriously rejuvenating for her soul as it is to her skin. In fact, the gentle massage and purifying effect of this sea salt scrub is the ultimate...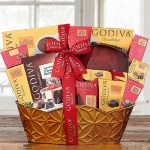 $

69
Godiva® Chocolate Gift Basket
$69
What's an undeniably sweet gift for the chocoholics in your life this holiday season? Godiva® Chocolate Gift Baskets, of course! This gorgeous antiqued finish metal gift basket, with delicate ties and a touch of gold lace, is filled with indescribably delicious gourmet fare. What an elegant gift! Purchase this gift basket to impress that special someone. Co-workers friends, and family members...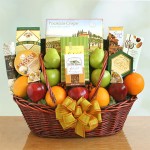 $

91.80
Fruit Gift Basket
$91.80
What would be the most impressive gift that you present to your family, friends, coworkers, boss or anyone else this holiday season? This mouth watering fruit gift basket, of course. It's a wonderful gift idea for the health conscious individuals on your Christmas list, and is certain to be appreciated by your family members and friends who are concerned about their health. This magnificent...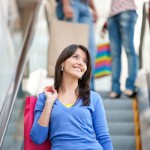 $

25
Gift Card Of The Month Club
$25
Gift giving can be an exhausting task, especially during the Christmas season! Alleviate some of the stress this year and purchase something everyone will love. The Gift Card of the Month Club is an excellent choice for those hard-to-buy-for people on your Christmas list. Simply purchase the gift card in the amount you wish, choose which stores to add, and let your loved ones choose their own...
Featured Gifts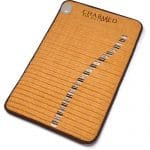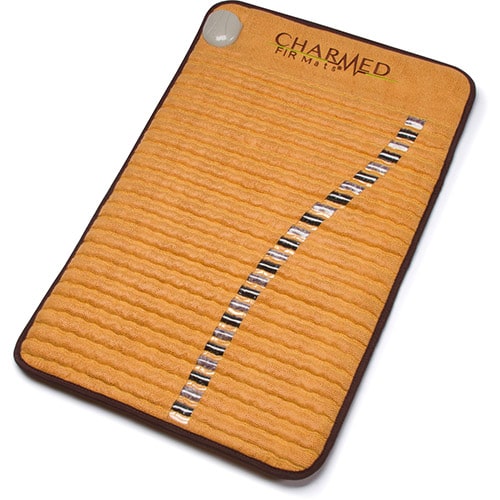 $

299
Mini FIR Mat Pain Relief
$299
Is your loved one suffering from chronic soft tissue pain, rheumatism, arthritis pain or just plain stress? This unique Christmas gift is designed to help reduce the suffering with deeply penetrating heat, up to 5". The Charmed FIR Mini Mat is ideal for placing under a mattress pad to maximize convenience if one reads or watches TV in bed or under a towel on the sofa. Just 30-60 minutes a day...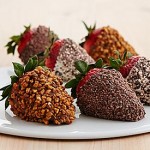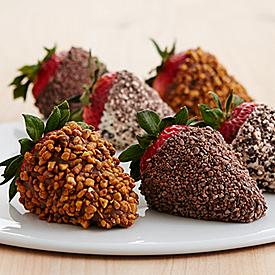 $

39.98
Full Dozen Gourmet Dipped Premium Strawberries
$39.98
These magnificent premium strawberries are a sweet sensation all by themselves, but when they are dipped in luscious chocolate and topped with an abundance of delectable treats, they become simply irresistible. Wonderful unique Christmas gifts for all of your friends, family members and coworkers, these delightful chocolate dipped berries will make a magical addition to your holiday festivities...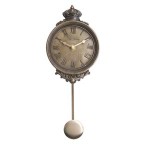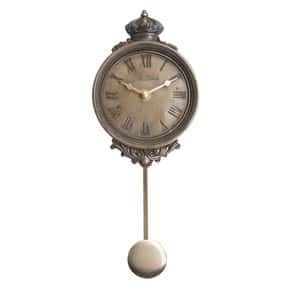 $

51.00
New Haven Cold Cast Bronze Crown Pendulum Clock
$51.00
The New Haven Cold Cast Bronze Crown Pendulum Clock adds just the right touch of antique artistry to any home or office. It would make an elegant gift that is likely to be treasured for a lifetime. This handsome pendulum wall clock is artistically hand carved from cold cast bronze for a look that is seemingly aged to perfection. The pendulum is made of an antique bronzed aluminum to complete the...
Best Selling Unique Christmas Gifts
Sometimes, the best selling unique Christmas gifts are items that the average recipient would never expect to receive. These one of a kind gifts can't be found just anywhere, after all. In fact, the best selling unique Christmas gifts are often items that are created or featured by talented artists, creative craftsmen and extraordinary designers and merchants that know how important out of the ordinary gifts can be. Fortunately, you don't have to travel the world, shop at stores that are difficult to access, or scour the shelves of items at the mall to find the best selling unique Christmas gifts on the market. Our magnificent merchants feature many popular unique Christmas gifts right here to make things easy.
Whether you are searching for the best selling unique Christmas gifts for your mom, dad, wife or husband, or even that special couple on your list, our merchants have the special products you need.
Best Selling Unique Christmas Gifts for Everyone on Your List
Check out some of the best selling Unique Christmas gifts from our magnificent collection.
Gift of the Month Clubs: Extremely popular unique Christmas gifts when shopping for loved ones far away, gift of the month clubs bring something special to your recipient month after month. Since your recipient receives a new selection with each delivery, he or she never knows what to expect.
Experience Gifts: Year after year our shoppers seem to flock to our comprehensive collection of experience gifts, making them some of the best selling Unique Christmas gifts on our list. We're not surprised that these gifts are so popular, however. With every type of experience imaginable, it's easy to make your loved one's dreams come true.
Unique Art Gifts: One of a kind art creations are always a popular choice. When you present your recipient with a unique work of art to place in his or her home or office, it lets that person know that you recognize that one of a kind style that makes your loved one so special. Consider unique wall art, handcrafted collectibles, or personalized creations this holiday season.