Shopping for the Executive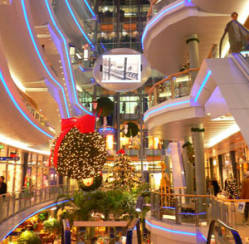 Are you ready for some shopping? It's Christmas shopping time once again, and if you are like me, you are carefully examining your list of gift recipients and pondering over what to get them. Although purchasing Christmas gifts for close friends and family members can sometimes be challenging, finding the perfect executive Christmas gifts is often a much more difficult task. If you have an executive or executives that you are planning to buy for this year, here are some tips and gift ideas that will hopefully make your Christmas shopping experience a little bit easier.
Things to Consider
Are you buying for a male or female executive? While male executives might be more appreciative of gifts that pertain to their line of work, women typically enjoy more personalized gifts.
Listen closely to conversations about hobbies or other interests that might inspire gift ideas.
Consider the executive's personality. Is he or she tight knit and professional or more laid back and open minded?
Think about the field of work. Gifts that focus on a particular theme that is inspired by the executive's job can be excellent choices.
Choosing the Perfect Gift for an Executive
While a nice tie or scarf will always fill in when gifting ideas disappear, they are probably not the most personal or unique executive Christmas gifts to be given. If you are all about simplifying things, or simply giving an adequate present, go ahead and stop over at the department store and stock up on a variety of ties and scarves and you just might be done with your Christmas shopping sooner than you think! If you are interested in giving unique executive Christmas gifts, however, read on!
Personalized gifts are not only unique, but they demonstrate thoughtfulness as well. Although you can have almost anything personalized, certain items tend to make more meaningful gifts. Some great gifts that can be personalized include things like briefcases, picture frames, paper weights, portfolios, business card holders, watches, journals, and even framed art.
Unique candles are a wonderful choice for executives. Everyone likes an office that smells good! If candles are something you are considering gifting, however, it might be a good idea to find out about any allergies your executive might have and any likes or dislikes when it comes to color or scent.
Briefcases come in a variety of colors and styles, and make a more practical type of gift since they can be used daily.
If you are having trouble coming up with one particular gift that makes a lasting impression, you might consider creating a gift basket that contains multiple items based on a theme. Maybe your executive enjoys golf, for instance. You might combine golf balls, tees, and other golf related items to make a special gift.
Gift a gift that keeps giving. Subscriptions can make excellent gifts for executives, and I'm not just talking about magazines. Order a pre-paid subscription to a monthly coffee club, flower or plant club, book club, etc. You might also consider purchasing things like gym memberships as well.
While gift card and gift certificates can sometimes seem impersonal, choosing one specific to the interests of the recipient can be a delightful gift idea.
Do you have a unique executive gift idea? Let us know about it!
Creative Commons Attribution: Permission is granted to repost this article in its entirety with credit to ChristmasGifts.com and a clickable link back to this page.