Creative Christmas Gifts for Office Staff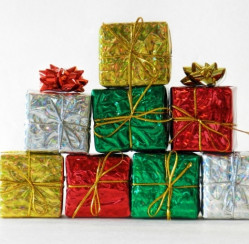 Shopping for creative Christmas gifts for office staff this late in the season can make just about anyone panic. With just a few days left before the big day, and so much left to do for the holiday season, you probably don't have a lot of time to spend driving all over town or dealing with traffic jams and snowy roads. In fact, by this time, you are probably so fed up with fighting the crowds at all your local stores and discovering empty shelves and generic style gifts that you might even be ready to just give up all together. I know that gift card is tempting, but don't do it! You are creative. You are thoughtful. The gifts you present to office staff should be a reflection of your feelings toward them.
Thankfully, the elves at ChristmasGifts.com have been working around the clock to find the Christmas gifts for office staff that will really make them smile. The best part is: you won't even need to leave the warm comfort of your home to finish your holiday shopping when you shop with our unique merchants! Take a break from your hectic schedule, and we will show you what the elves have discovered.
Last Minute Christmas Gifts for Office Staff
Bring some good old fashioned laughter to your office party this year with gag gifts. Now we aren't talking about whoopee cushions or exploding ink pens, we are talking about gifts that are just plain cute. One of our personal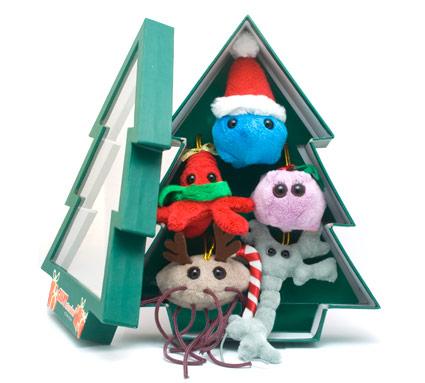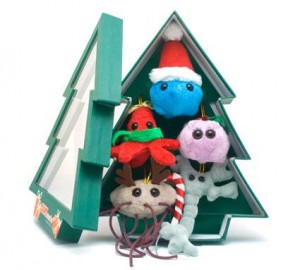 favorites when it comes to gifts that demonstrate your sense of humor is the Giant Microbe collection. They offer a wide variety of quirky gifts including plush brain cells, red blood cells, the common cold, and more. If you can't decide on just one, purchase the Giant Microbes ornament collection and offer a unique ornament to everyone in your group. Be sure to check out our other Christmas decorations for those who might be a little more serious this holiday season.

Feature the members of your office staff on the cover of a fake magazine from Your Cover this year. The perfect gift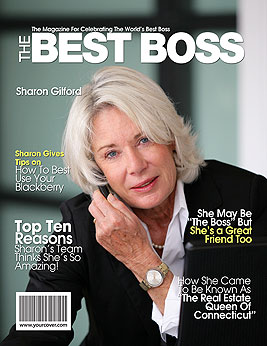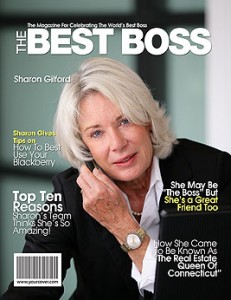 for each individual or the whole group, simply upload your favorite photo of your recipient, customize the headlines to reflect their personality and accomplishments, and voila! And if you are in a real rush for last minute Christmas gifts for office staff this year, you can even choose to print these fun covers right from your own computer!

Check out the exciting selection of gift baskets from merchants like Jackie's Baskets this year! With an assortment of food baskets, bath and body baskets, cigar gifts and much more, you can't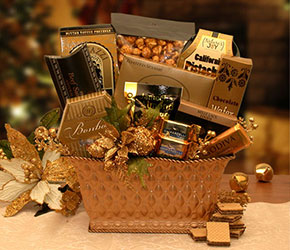 go wrong with gift baskets for office workers. If you are interested in saving a few bucks this season, order a larger gift basket that offers enough gourmet treats for the entire office to share.
Do you purchase individual Christmas gifts for office workers, or do you purchase one major gift for the group as a whole?
Creative Commons Attribution: Permission is granted to repost this article in its entirety with credit to ChristmasGifts.com and a clickable link back to this page.