A Treasure Chest of Gift Ideas for the Home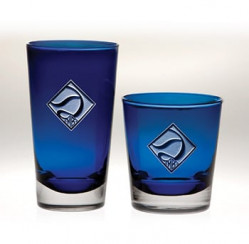 As I reminisce during the holiday season I have to admit, most of my fondest Christmas memories involve traditions that I have experienced at home. Inspire your loved ones to begin enjoying heartwarming Christmas traditions this season, and present them with thoughtful gifts for their homes.
The most wonderful thing about giving Christmas gifts for the home, is that your gift won't just be appreciated by one member of that special family, or tossed aside and forgotten about. It will likely be used and/ or displayed for many years to come.
Christmas gifts for the home can be a wonderful idea for young couples just starting out, middle aged people who are building their family, or that elderly couple who treasures the memories their home has given them through the years.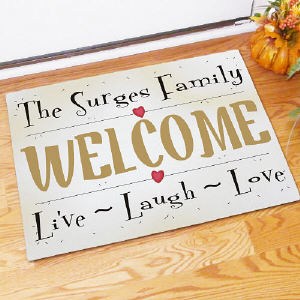 Creative Christmas Gift Ideas for the Home: On a Budget
Light the way to warm memories this holiday season with scented candles. Candles can be an inexpensive way to make a great impression, and there is such a massive variety available that you are sure to find a set that matches the personality of the recipient or compliments the home's decor. If you are really interested in being creative this Christmas, try making your own!
Surround them with your love, and present your special family with a cozy blanket or throw. They will think of you each time they snuggle up during the frigid winter months.
Create picture perfect memories and give your loved one a personalized photograph frame or other personalized wall art. If you are artistic, purchase a simple wooden frame, and personalize it yourself with a wood burner or even paint!
Help them reflect on Christmas memories this year, and give them a decorative mirror. There are so many styles and sizes available, you're sure to find one that compliments their home.
Help your loved ones welcome friends and family with unique or even personalized doormats.
Christmas Gifts for the Home: That Unique Family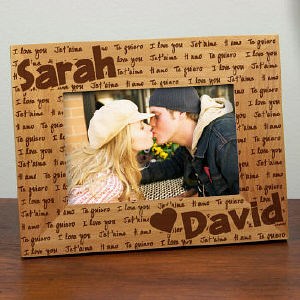 One of my favorite things about the holiday season is that while searching for those perfect gifts, we often begin to notice unique characteristics about our loved ones that we might have previously overlooked. Sometimes we notice hobbies or interests, and sometimes we notice favorite activities or special collections. Whatever the case, it's always fun to let those unique characteristics inspire us.
For the beer/ wine lover: An excellent gift for the drinking bunch in your life is a personalized set of beer mugs or wine glasses. If you can't find a set you love, purchase unique glasses and personalize them yourself with a glass etching kit.
For the photographer: Purchase unique photo frames and fill them with your favorite photos of them to create memories they will treasure for a lifetime.
For the vintage home: Purchase old or unique glassware, vases, and containers from your local thrift store and fill them with dried flowers or live plants.
For the collector: A creative display case or shelf that is designed to hold your loved one's most prized possessions is sure to be a hit!
Create warm memories this Christmas by giving your loved ones treasures for their home. What gifts for your home have you given or received?
Creative Commons Attribution: Permission is granted to repost this article in its entirety with credit to ChristmasGifts.com and a clickable link back to this page.