Christmas decorations can make great Christmas gifts for the right person; put some thought into it and follow our advice, and make some Christmas magic!
Editor's Choice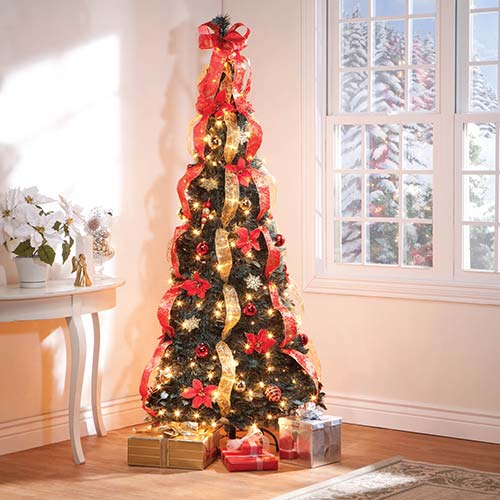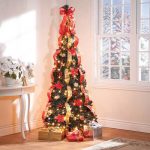 $

184.99
7-Ft. Pull-Up Fully Decorated Pre-Lit Poinsettia Tree
$184.99
Do you love having your home decorated for Christmas, but hate the tedious task of wrapping lights on the tree and hanging ornaments? Even if you buy a simple pre-lit Christmas tree, you still have to be bothered with putting all those dreadful hooks on each individual ornament. This instant Christmas tree is just for you! It is pop-up and collapsible, and already comes lit and decorated. It even...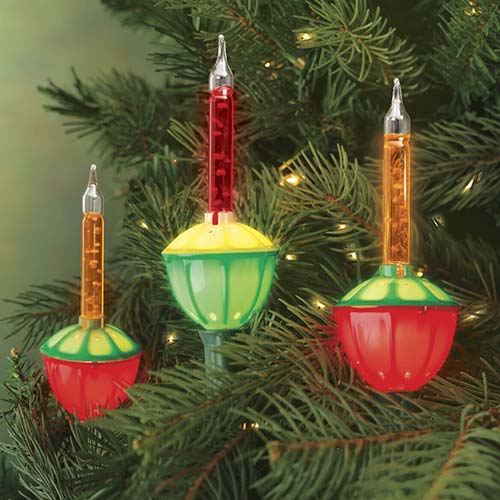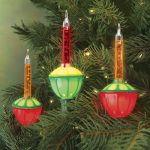 $

14.99
Christmas Bubble Lights
$14.99
Do you remember growing up with bubble lights on your Christmas tree? We do, and we miss them! Thankfully, Miles Kimball has brought them back, now better than ever with current technology of today. With eleven inches of these lights, you can make this year's tree as bubbly and bright as you like! Recreate the Christmas trees from your childhood, and make this year a special one! It is not...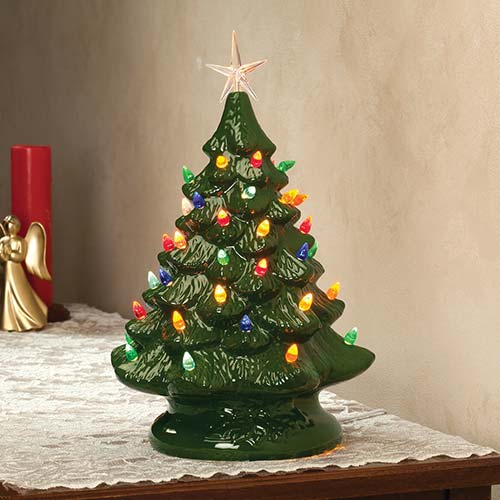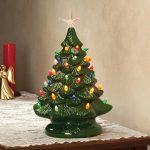 $

44.99
Nostalgic Ceramic Christmas Tree
$44.99
Every grandmother had one of these at Christmas back in the day, and now you can have one too to remind you of Christmas as a kid! This Nostalgic Ceramic Christmas Tree from Miles Kimball goes perfectly on any mantel, counter, bookshelf, or anywhere that can be reached with a six foot long power cord. Place on the counter in your guest bathroom for a cozy holiday atmosphere for guests, or even on...
Featured Gifts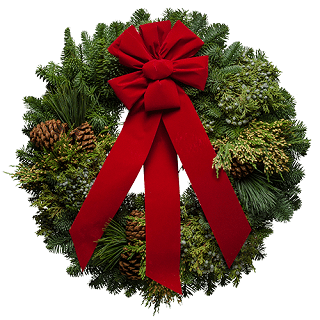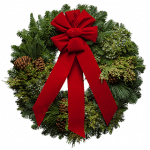 $

46.00
Cascade Christmas Wreath
$46.00
The freshness and wonder of the Evergreen Forest is duplicated with this breathtakingly beautiful Cascade Wreath. A wonderful addition to your own Christmas décor, this magnificent wreath makes the perfect Christmas gift for friends, family members and co-workers as well. Delight the senses of your loved ones as you welcome them into your home this holiday season when you display this exquisite...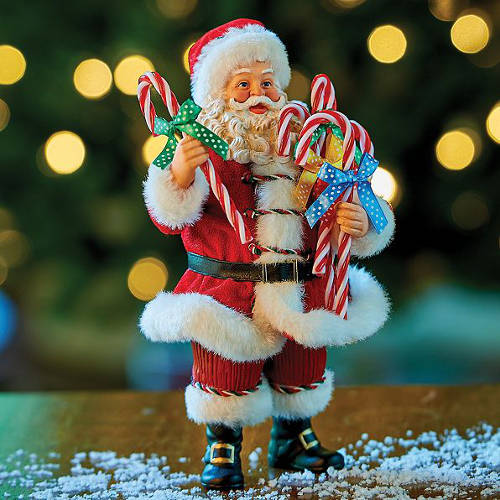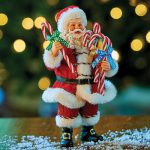 $

69.99
Possible Dreams Candy Cane Wishes Santa Christmas Decoration
$69.99
Designed by Ann Dezendorf, this special Santa figurine has a fistful of acrylic candy canes with polka dotted bows as he joyfully hands one out to the next good boy or girl (or adult!) Constructed of resin and Clothique™, a 50/50 cotton poly blend that is specifically stiffened to add realism and detail, this collectible Santa has hand-painted facial features that express the sincere...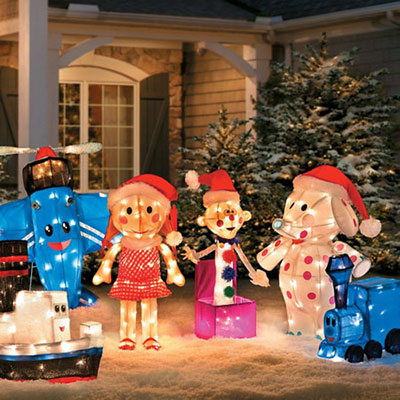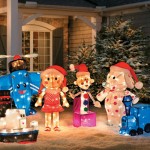 $

49.99
Rudolph 3D Misfit Toys
$49.99
If you are searching for unique Christmas gifts for the home this season, these decorative Misfit Toys are the perfect solution. Bring loads of holiday cheer to the homes of friends, family members and coworkers with a spotted elephant, a train with square wheels, an airplane that can't fly, and more. Each out of the ordinary character is fully decorated and lit with incandescent lights front...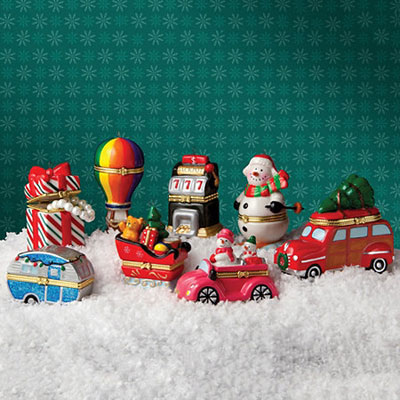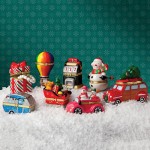 $

7.99
Porcelain Opening Ornament
$7.99
Not just your ordinary Christmas decorations, these delightful keepsake quality ornaments are an excellent way to surprise that special someone with a tiny present or personal note this holiday season. Each colorful ornament is artfully hand painted and coated with an enamel finish to create an heirloom piece that is certain to be treasured for generations to come. Choose from a variety of styles...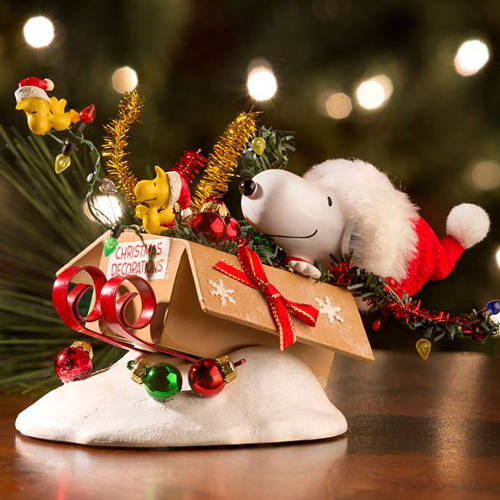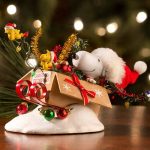 $

59.99
Possible Dreams Peanuts One Bird Open Sleigh Christmas Decoration
$59.99
Packed with realistic-looking branches, bows, and brightly colored ornaments, this improvised sleigh seems to inspire Snoopy, Woodstock, and a friend that they can actually take to the skies this holiday season. Looking as if they just jumped into a box of decorations, these 3 seem happy as can be that they'll soon be on their way in their makeshift sleigh. Created out of Clothtique™, a...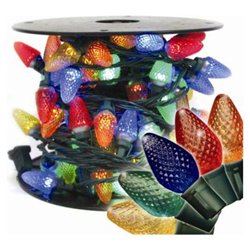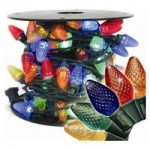 $

34.99
100 Commercial Length Multi-Color LED C7 Faceted Christmas Lights – Green Wire
$34.99
Light up your home this holiday season with an array of dazzling LED Christmas lights! Designed to safely use both indoors and outside, these lights offer brilliance you won't find with traditional bulbs. This string of commercial LED Christmas Lights (Light Emitting Diode) includes an assortment of the following colors: Red LED Yellow LED Orange LED Blue LED Green LED With a total of 100...
Giving Christmas Decorations as Gifts
Holiday decorations, as well as ornaments, make for a wonderful holiday present. Not only can you give a wonderful present to your friends or loved ones, but it is a gift that will live on for many Christmases to come.
There are many types of decorations one can choose from when considering giving decorations as gifts. Here are just a few to consider:
Tree decorations
Lawn Decorations

Mantel decorations
Table top decorations

Home decorations
Holiday Dishware
Choices, Choices, Choices
There are so many Christmas decorations one could give as gifts. There are many different kinds of ornaments for the tree, for example. There are dated and themed ornaments you can choose from to celebrate "baby's first Christmas" to a couple celebrating a "first Christmas together."
Lights, Ribbons, Ornaments… Action!
In addition to the sea of holiday ornaments one can give as a holiday present, there are also other types of decorations one can choose from to give as gifts. For example, holiday ribbons, holiday lights, as well as holiday art. From nativity scenes to miniature towns , Christmas stockings and Christmas stocking holders for the fireplace, it's easier than ever to give the perfect holiday present.
Do it Yourself Decorations
Why not gather friends and family for a weekend and make your own holiday decorations? Not only could this be the start of family holiday tradition, but it's a fun and less expensive alternative to purchasing decorations.
With items that can easily be found around the home, you can surely make tree decorations, including ornaments, construction paper garlands, and yes, even that a beautiful tree topper.
Here is a list of items you will need for the Do It Yourself Decorator:
Construction Paper
Glue
Glitter

Scissors
Paper Clips
Hole Punch
By using the items on this you can make any kind of decoration for the tree, or for the home, easily. Homemade decorations are very unique, heartwarming and truly coveted as holiday presents.