Featured Gifts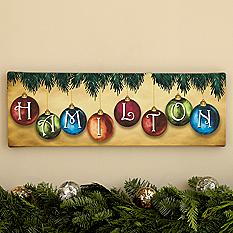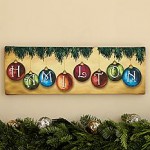 $

29.99
Classic Ornament Personalized Canvas
$29.99
This unique piece is just what you need to bring everything together this Christmas, and at this price, you can afford to order one for each of your friends and family members as well. Created from a high quality canvas that is stretched carefully over a wooden frame, the Classic Ornament canvas is decorated with dazzling, colorful ornaments that are marked with the letters of your name to create...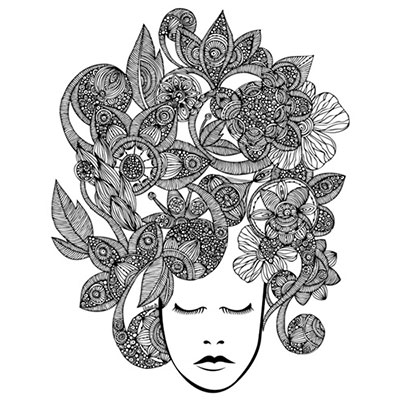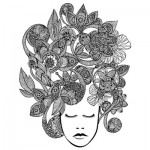 $

22
Coloring Canvas
$22
Unique Christmas gifts for kids and teens, these creative coloring canvases will bring inspiration to any budding artist this holiday season. Color an elegantly designed canvas yourself and give as a gift for friends, family members and loved ones, or present these to your kids and teens and motivate them to develop their artistic talent. A fun and creative way to relieve some of that holiday...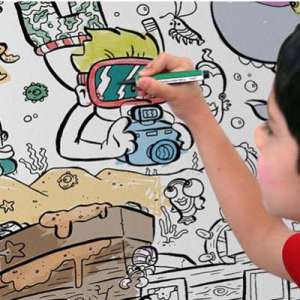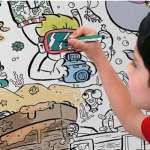 $

37.99
Canvas On Demand, Coloring Wallpaper
$37.99
Give kids what they want: a chance to color on the wall without getting in trouble! Fill the walls of your home or office with stress-relieving Coloring Wallpaper that's great for kids of any age and is easily removable when you're ready for a new look. Cover a wall or simply accent part of it with a single strip. Our Coloring Wallpaper is compatible with both markers and crayons. Our...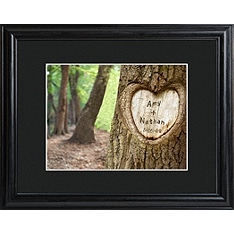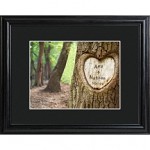 $

64.95
Personalized Tree of Love Framed Print
$64.95
Be ultra-romantic and express the love of your life this coming Christmas day! Cherish the special day that you plan to exchange your vows with this Personalized Tree of Love Framed Print. This is a very unique way to express your feelings to the one that you love. Purchase a one of a kind framed photograph and make your special someone smile this Yuletide season. Carve your name with the name of...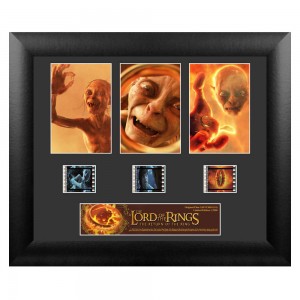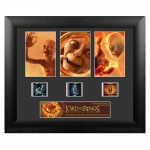 $

71.96
The Lord Of The Rings: The Return Of The King Gollum Film Cels Set from Warner Bros.
$71.96
This unique and collectable piece of entertainment from The Lord of the Rings: The Return of the King Gollum Film Cels Set from Warner Bros. is perfect for any Lord of the Rings fan. This is specially inspired by the popular movie The Lord of the Rings: The Return of the King. The collection of items fits perfectly with people who are addicted to this movie and will even be appreciated by kids of...
Unique Art Christmas Gifts
Unique art Christmas gifts are a fabulous way to bring inspiration, color and pizazz to that art lover's life this holiday season. Unfortunately, finding unique art pieces can be quite a challenge. You can't find unique art gifts at your local discount store, after all, and most of the one of a kind pieces you might find at that art show are quite expensive. Unless you are a talented artist who plans to create a unique work of art in time for the holidays yourself, the thought of buying unique art Christmas gifts might be a bit discouraging. Before you decide to give up, however, let us show you around the sites of some of our magnificent merchants who offer unique art gifts.
Our wonderful selection of unique art Christmas gifts are designed to bring an extraordinary touch to your favorite art lover's home. If you don't see what you are searching for, be sure to click around our merchants' stores to discover even more unique pieces.
Unique Art Christmas Gifts to Inspire
Whether you are searching for unique art Christmas gifts to brighten up the inside of your loved one's home, to add a touch of creativity to the garden or patio, or to enable a budding artist to express himself or herself, we are sure you will find the perfect gift right here.
Christmas Gifts for the Home: Add a touch of unique style to your favorite artist's interior décor this holiday season with a unique art gift for the home. Consider customized wall canvases, personalized voice art, or even a custom created framed print.
Yard, Garden & Patio Gifts: Present your outdoorsy artist with a unique art Christmas gift that all the world can appreciate when you offer a special piece for his or her yard, garden or patio this holiday season. Choose from magnificently designed outdoor wall décor, or select a fun garden stake to add color and interest. If you are searching for something festive, you might even consider holiday yard décor.
Art Gifts for the Budding Artist: If you have a budding artist on your Christmas list, inspire him or her to create a one of a kind masterpiece when you offer a gift he or she can design. Be sure to check out our wonderful art canvas- it's one of our favorites!