Featured Gifts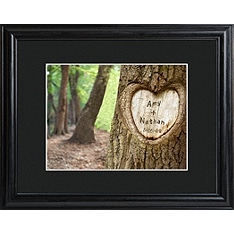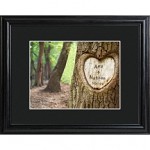 $

64.95
Personalized Tree of Love Framed Print
$64.95
Be ultra-romantic and express the love of your life this coming Christmas day! Cherish the special day that you plan to exchange your vows with this Personalized Tree of Love Framed Print. This is a very unique way to express your feelings to the one that you love. Purchase a one of a kind framed photograph and make your special someone smile this Yuletide season. Carve your name with the name of...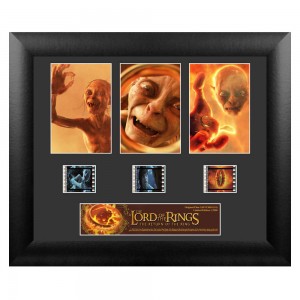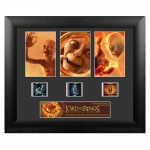 $

71.96
The Lord Of The Rings: The Return Of The King Gollum Film Cels Set from Warner Bros.
$71.96
This unique and collectable piece of entertainment from The Lord of the Rings: The Return of the King Gollum Film Cels Set from Warner Bros. is perfect for any Lord of the Rings fan. This is specially inspired by the popular movie The Lord of the Rings: The Return of the King. The collection of items fits perfectly with people who are addicted to this movie and will even be appreciated by kids of...
Art Photographs
With the help of such photo editing software as Publisher or Photoshop, one can now take photographs and edit them easily. No longer do images with the dreadful "red-eye" condition need to be discarded. Technology has evolved to such a point that one can create a new image from existing photographs, edit unwanted images out of existing photos and even remove scratches from older photographs.
Today, photo albums have evolved into Scrapbooks. Scrapbooking is a wildly creative presentation of photographs, mementos, etc. artistically displayed in a book format.
Electronic or Scrapbook Format?
Electronic
In this digital age, technology has advanced to the point where displaying photographs can easily be done electronically. Through the use of electronic frames, (which are frames that have a screen that can display hundreds of photographs at regular intervals) one can easily upload photos in this guise to send to a relative or loved one. This is a wonderful holiday present for new grandparents especially.
Scrapbook
To commemorate a special occasion, or to create a wonderful family heirloom, a scrapbook is the ideal presentation. Not only can you custom design each page around a photograph (or a number of different sized photographs), but you can also incorporate photographs for a period of time as well. For example, as a holiday gift, you could create a wonderful scrapbook commemorating a significant wedding anniversary and/or birthday.
To Edit or Not to Edit:
Electronic manipulation of photographs has slowly crept into mainstream ability most folks now have. These skills have become more and more necessary if not only to reduce the 'red-eye' glare of a friend or loved one, but also, to omit a blurry background or to more favorably portray the photographed person. Digital editing is easy and can make very noticeable enhancements to those old photographs.
Here are some things to consider when making the decision to electronically edit those old memories:
Do's:

Become familiar with the photo editing software beforehand.
Practice, practice, practice cropping, reducing red-eye, removing scratches.
Use the crop tool to remove unwanted images in the photograph.

Don'ts:

Skimp on the time it takes to learn this new photo editing language.
Get frustrated and give up.
Simply cut out unwanted images in the photo.

Don't forget to see out Editor's Choice section for our favorite Christmas gifts this year.