Tips for Baking Christmas Gifts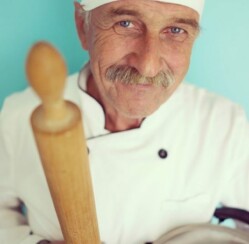 Tasty homemade treats like cookies, cakes, and pies are wonderful Christmas gifts for hard to shop for family members and friends. Fresh baked holiday goodies are also great connections to memories, like Grandma's fruitcake or your Dad's beer bread. However, most of us aren't champion bakers, and we can use all the help we can get. So, these holiday baking tips will make your Christmas and Thanksgiving treats more delicious!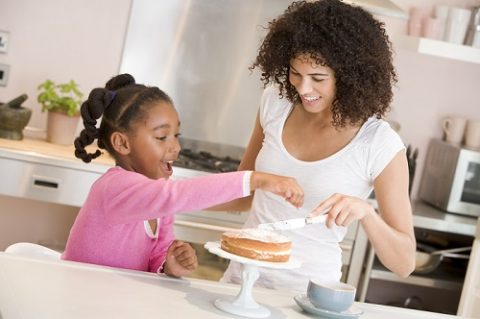 Holiday Baking Tips for Butter
You can't make any classic Christmas cookie or Thanksgiving pie without butter. It is one of the first ingredients to go into the mixing bowl. Did you know there are some tricks to working with butter?  Before you unwrap that stick of butter, consider these tips first.
Set your butter out to let it warm to room temperature. Letting you butter soften before you add it to the recipe is essential to getting an even and smooth mix on your wet ingredients and creaming of the sugar.
When you beat an egg and butter together, beat it till the mixture turns a shade lighter. The lighter color means there is air in the mixture, and this will make a fluffier dough.
Keep the wrapper from your butter stick to grease the pan.  The paper will add a barrier between your fingers and the pan.
Freeze butter wrappers after you finish the butter stick. Instead of tossing that wrapper into the trash, keep it for your baking projects. Just place the wrapper in a plastic bag and keep the bag in your freezer.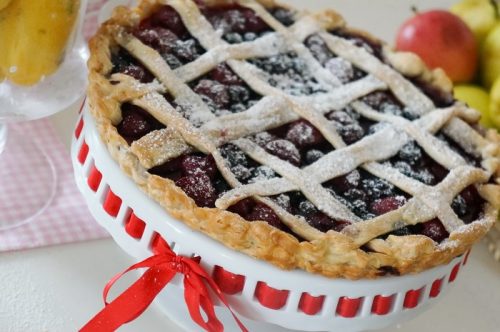 The Tricks to Pie Crust
Pie crusts are tricky. Even experienced bakers have trouble getting their pie crusts to turn out right. These tips are specifically meant to make your pie crust perfect.
Perhaps one of the most helpful holiday baking tips is the fact you can use both butter and shortening in your pie crust. You can tweak your favorite pie crust recipe to use both of the fats.
You can freeze pie crust. Seasoned bakers will suggest you chill your dough before you roll it out this makes it easier to roll. You can also make pie crusts up before the big holiday and store them in the in the freezer. Just use a piece of parchment paper between the pie plates.
Use a handleless rolling pin to get a nice round shape while you roll the dough. Handles on a rolling pin make it hard to control.

Parchment Paper is Your Friend
Parchment paper is a go-to-tool for bakers who want to store their cookies. Layer parchment paper between layers of cookies, so treats don't stick together. If you plan to give baked goods as Christmas gifts this year, don't forget the parchment paper.
Use parchment paper to roll out your cookie doughs and pie crusts. It is really easy to use too much flour when you roll out your dough. Too much flour in your dough will make it too stiff to get a light and evenly cooked cookie.
Line your baking pans with parchment paper when you make a sticky, sweet, and sugary dessert. It will make cleaning the pan easier.
You can freeze cookies ahead of time, just line the cookie sheet with parchment paper and portion the cookies out to freeze. Once the cookies freeze, you can store them in a plastic bag or airtight container.
Other Holiday Baking Tips
Add a little sugar to your non-sweet doughs, so the yeast has something to eat while the dough rises.
Knead doughs a lot to build up the gluten. The longer you knead the dough, the fluffier the bread.
Skip the electric mixer once you add the dry ingredients. Instead, use a large spoon or spatula to mix dry ingredients like flour and baking powder into the dough.  If you mix it manually, you can avoid over mixing it.
While you wrap your Christmas gifts for that special someone this year, pop a batch of your frozen cookie dough in the oven. These holiday baking tips will help you have delicious Christmas treats all year round.
Creative Commons Attribution: Permission is granted to repost this article in its entirety with credit to 
ChristmasGifts.com
 and a clickable link back to this page.