Homemade Christmas Gifts for Grandpa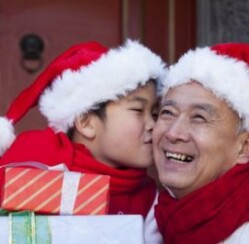 Homemade Christmas gifts are one of the many joys that go along with having grandchildren. A little bit of creativity goes a long way when it comes to homemade gifts. Although sometimes the best homemade gifts are more practical than you think. If you and the kids would like to give Grandpa a well thought out homemade gift this holiday season, these unique, custom created Christmas gift ideas will certainly put a smile on his face.
Handprint Coasters Make Great Christmas Gifts for Grandpa

If Grandma is always nagging Grandpa about using a coaster, why not offer him a coaster he wouldn't mind using? Handprint coasters are a simple sewing or gluing project. Just have your kids trace their hands on some felt and some fabric, then cut the shapes out. Next, sew or glue two handprints together to make a cushion. The fabric should be right side facing up. You can use fun prints that are either individual to Grandpa or fit the yuletide season.
Either way, this project works well for school-age children, since their hands are big enough to hold a cup. Grandpa may never forget a coaster again!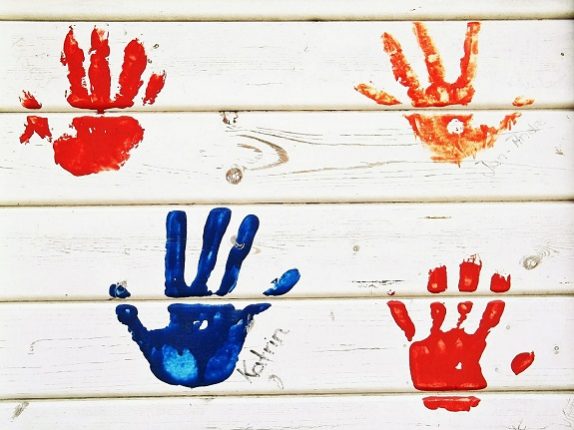 Personal Drawn Calendars
A personally drawn calendar isn't as elaborate as you might think.  You can recycle dashboard calendars from your insurance company, your bank, or any place where calendars are given out for promotions. Just remove the calendar book from the magnet or adhesive backing promoting a business.
Keep the calendar section, but lose the backing. Then ask your child to draw a winter time scene for Grandpa. The scene could be a snowman, or it could just be a memory your child has about a fishing trip or some other precious time with Grandpa.
Finally when the drawing is ready, hot glue the calendar book to the bottom half of the picture. Bingo! You've got a personalized calendar!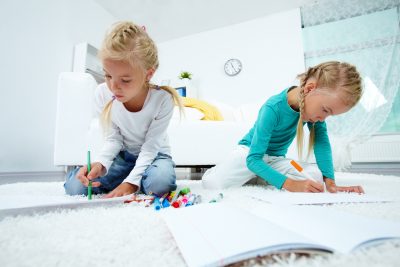 Painted Journal Christmas Gifts

If Grandpa keeps a journal, why not give him a personalized one for Christmas. Just purchase a sturdy bound journal and have your kids paint the inside end pages. Maybe even date it in the corner with the child's name. When Grandpa opens it to write, he will see your child's artwork. This gift is a beautiful reminder of them every time he uses it.
The best paint choice for this project is probably watercolor. Watercolor paint is lighter than tempera, and it dries quicker. Remember, DON'T SHUT THE BOOK TILL IT DRIES!!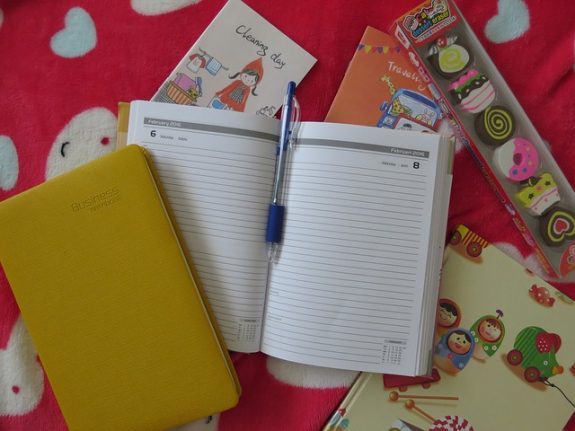 Crayon Picture Frame
Picture frames are a no-brainer gift for anyone, but for Grandpa you can make it even more special. Just find a dollar store frame that has an indented design. Then take a box of crayons and hot glue the crayons to the frame. You can do as little or as many crayons as you want, but the result is a cute picture frame for Grandpa. When the glue dries, add a picture of your child and wrap it.

Practical, but Meaningful
Homemade Christmas gifts don't have to be ornaments or treats that only last for a short time. These homemade Christmas gifts are practical choices for Grandpa this Christmas. Not only will  Grandpa's homemade gift be useful to him, but it will also remind him of your child and their special bond.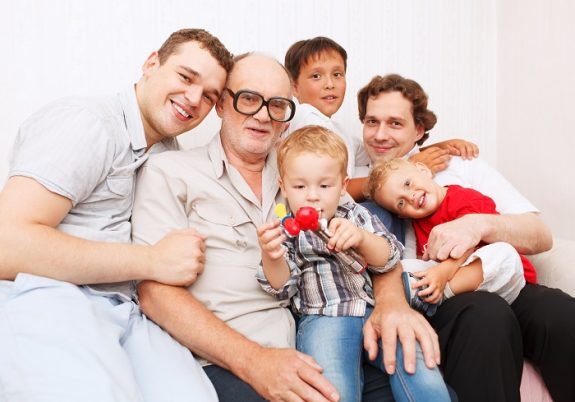 Creative Commons Attribution: Permission is granted to repost this article in its entirety with credit to 
ChristmasGifts.com
 and a clickable link back to this page.