When Santa Claus is Lactose Intolerant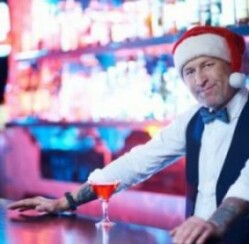 Setting out cookies and milk is a fun family tradition for a lot of people. Many children enjoy setting out their thank you to Santa every year. But in recent news, science has found that over 65% of the world is lactose intolerant. With such a wide amount of the population not able to digest dairy, it wouldn't be surprising if you had to find an alternative drink for your "Santa."
Having these alternatives helps children who are lactose intolerant as well. It's nice to know that a magical man, a man beloved by everyone, is like you. Coming up with a milk alternative for Santa is easier than you think. There are several options that will make Santa happy, including his tummy.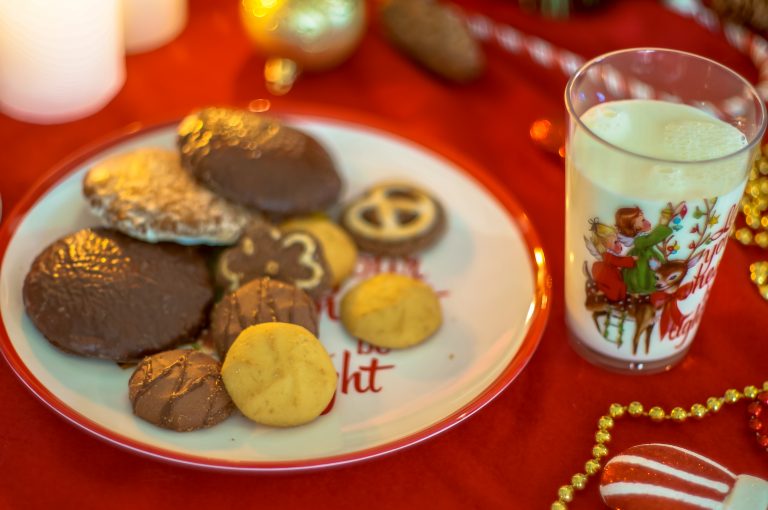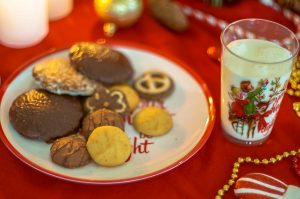 Milk Alternatives — Plant Milks
This option is the simplest if you are a stickler for tradition and still want your kids to play along. Plant milk, like almond milk, soy milk, or coconut milk will give your child the feeling they are still leaving the appropriate late night snack for Santa and not making him sick.
Leaving Tea and Cookies
If your Santa isn't a milk drinker at all, then tea is a good option. A nice hot cup of tea is a perfect compliment to a tea cake Christmas cookie. Just be sure you are the one setting out any hot beverage. The kids can help with the non-burning stuff.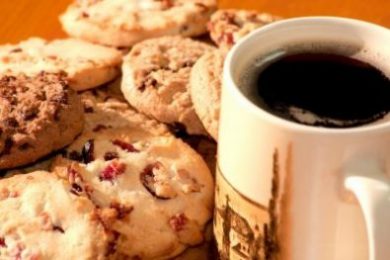 Coffee and Cookies
It's hard work bringing toys for little kids all over the world! Of course, Santa might enjoy a cup of Joe! Coffee goes well with any Christmas treat. Just keep the kiddies stay away from caffeine before bed.
Warm Cider Alternative
Nothing is as soothing as a warm mug of cider on a cold night. It is a lovely holiday flavor and scent that is just simply… calming. If you want Santa to come on in and take a load off, then offer cider with your cookies. You just might be offering a welcomed rest time for the big guy.
A Glass of Punch
If your family are big party people during the holiday season, it would make sense if you had some leftover party punch in the fridge. Santa might enjoy a cup of your grandmother's famous punch with or without the booze. It goes without saying, that you might want to wait till after the kids are in bed to add a little kick to Santa's drink, though.
Finding Lactose Intolerant Friendly Christmas Treats
Obviously, a lot of Christmas cookie classics feature dairy in the recipe. However, with the growing awareness of lactose intolerance and gluten allergies, more and more recipes are being tweaked for special diets. An internet search before Santa's big arrival will help you better prepare for the milk and cookies tradition. Who knows, maybe you'll find a new favorite holiday treat.
Did you leave Santa a late night snack when you were a kid? What did you offer him?
Creative Commons Attribution: Permission is granted to repost this article in its entirety with credit to ChristmasGifts.com and a clickable link back to this page.