What You Need for a Gingerbread Party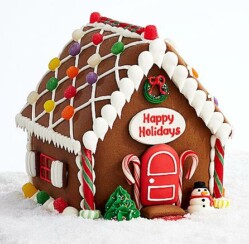 Why not throw a gingerbread party? A gingerbread celebration is a fun, interactive party for kids and kids-at-heart. The idea is perfect for a Christmas art project, a high school home economics class, or a child's wintertime birthday.
A classic Christmas treat is the gingerbread house. These sweet houses are made traditionally from sturdy gingerbread and iced to look like Candyland dream houses. The skill and artistry of a gingerbread building are certainly something to go googly eyed over. Gingerbread makes some of the most beautiful holiday ornaments and unique Christmas gifts.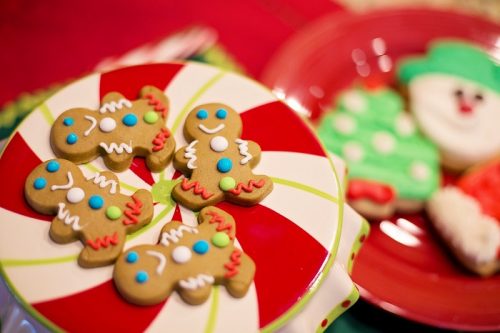 What's the BIG Secret for An Easy Gingerbread Party?

Do you want to know the best secret to this type of party? You don't have to make gingerbread! Gingerbread house parties can be done with graham cracker houses! Heck, you can use flavored graham crackers like chocolate if you wanted. Graham crackers are the perfect size for a personalized edible house.
Gingerbread is delicious and if you have a great recipe for it, by all means, break out the rolling pin. If you do decide to go with the traditional gingerbread house, then you can also make other gingerbread cookies and treats. The decorating doesn't have to stop at the houses!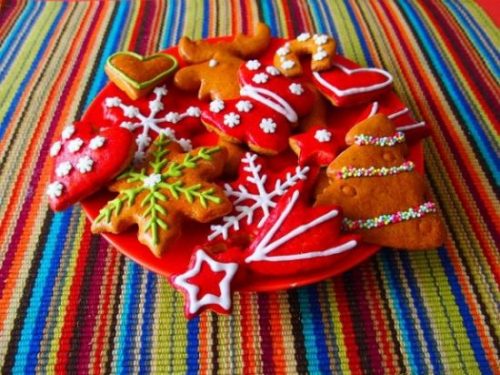 How to Get Started
You first want a clean workspace. You'll need a tinfoil covered board or trivet as a foundation for your miniature house. There are online tutorials on how to cut the housing material. Use royal icing to "glue" your houses together. It is a very thick and bonding icing that will look a little like caulking when it dries. Follow the tutorial on how to build the house and let the icing dry. To be on the safe side wait about half an hour.
Of course, for a party setting you want to make these up the day before and store them in a cool place. Another trick to consider is to build the houses around milk cartons. The milk carton will help your house keep its shape and prevent collapsing.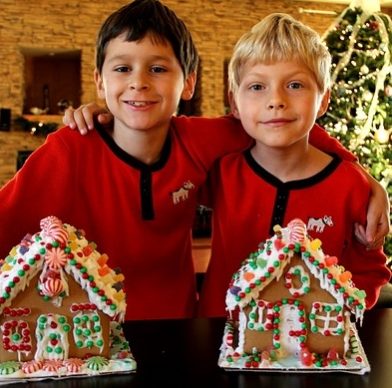 How to Decorate the Houses
Once you have a little village for your guests to decorate, you can turn to the fun part. Decorating the houses. You'll want some small condiment bottles for your icing. Each guest should get a house, a bottle of icing, and an apron. The apron could be a fun personalized favor from the party!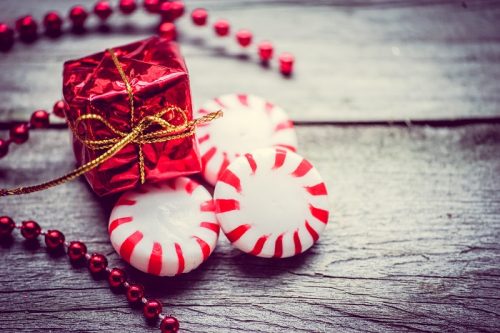 The things you will need to decorate a gingerbread house are:
Hard unwrapped candies (like butterscotch rounds and peppermints.)
Licorice Wheels
Candy coated chocolate pieces
Tiny candy Christmas gifts
Gumdrops
Marshmallows
Whatever holiday sweet you can think of to use.
Choosing the candy is the best part of the process.
Let the Gingerbread Party Begin!!
The day of the party set up a workstation for your guests.  Set a house at each place at the table and set the candies in the middle of the spread. Then, set an icing bottle next to each house and drape an apron over the back of each chair. Most people wear nice clothes to parties, so make sure they have something to protect themselves from food coloring or just a general mess.
You can get right to the decorating when your guests arrive or not. Either way decorating a gingerbread house is a fun, creative activity for everyone involved. Get out your baking supplies and get started right now!
What was the most impressive gingerbread house you've ever seen?
Creative Commons Attribution: Permission is granted to repost this article in its entirety with credit to 
ChristmasGifts.com
 and a clickable link back to this page.