What are Night Before Christmas Boxes?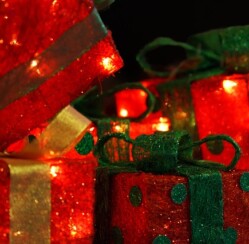 Christmas Eve is the most magical night of the year. Why not add a fun tradition to the excitement of the evening? Some families observe the tradition of a "Night Before Christmas Box." What is a Night Before Christmas Box?
Well, a Night Before Christmas Box is a gift given to each member of the family before Christmas morning. This box can be a large communal gift, or it can be individual gifts. These boxes can be given the week of Christmas or the night before Christmas Eve. It really depends on the whims of the family "Santa." Inside the boxes are items that are meant to be enjoyed during a fun night waiting for Santa Claus.
What Goes into a Night Before Christmas Box?
Usually, these boxes include:
A pair of warm and cozy pajamas. (A festive sweater or sweatshirt is a good idea too.)
A pair of house shoes or slippers. (Festive socks would work as well.)
A personalized mug washed up and placed into the box year after year.
A Bible or classic Christmas story like The Night Before Christmas, which is read every year.
A new Christmas ornament for each kid to hang on the Christmas tree. (When the kids move out, they will have a stash of ornaments for their own family trees.)
A classic holiday movie like White Christmas or Christmas Vacation to watch with the family every year.
Personalized touches like favorite cookies, candies, or a nod to a hobby or interest (like themed playing cards or hobby magazines.)
Of course, the night would include great holiday treats like warm cider, hot chocolate, eggnog, and popcorn.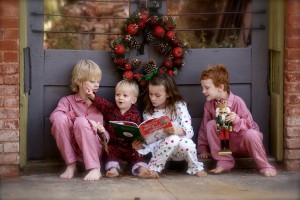 How to package a Night Before Christmas Box
Ideally, you would use a normal gift box. These could be dollar store gift boxes or a nice personalized wooden box. As long as the recipient knows the gift box is for them, then it doesn't matter if the box is stained wood or just a cheap cardboard shirt box.
Each family member should have a festive article of clothing, their holiday mug to take part in the treats, the Christmas tree ornament, and their personal favorite cookies, candy, and little bauble (like a small toy car or tube of lip gloss.) The bigger items like the Christmas story book or DVD can be scattered out among the boxes. Everyone will have something the whole family enjoys for the evening. It might even be a fun game to play to see who got the Christmas Carol DVD this year!
What makes these boxes so charming is not the gift aspect, but the activity surrounding it. A Night Before Christmas Box is a way for a family to spend Christmas Eve together, and doing something they enjoy. Reading the Christmas story may be replaced by a board game played every year. It all depends on what your family likes to do together.
These boxes make Christmas Eve an event and lasting memories that are carried down through the years.
How do you traditionally spend Christmas Eve? Let us know in the comments!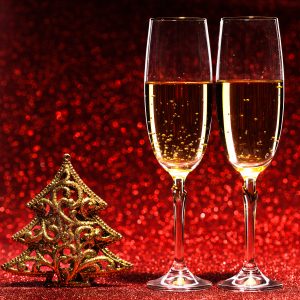 Creative Commons Attribution: Permission is granted to repost this article in its entirety with credit to 
ChristmasGifts.com
 and a clickable link back to this page.