Unique Christmas Gifts for the Home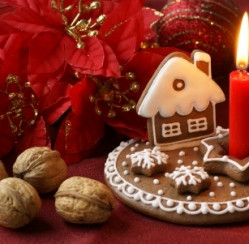 This Christmas season, I think I am starting to feel my age. Two of my seven children are all grown up now and when Christmas rolls around, memories of their childhoods seep into my thoughts. It is truly amazing how quickly our children grow up and move away. One day they are tiny babies who depend on us for their every need, and then suddenly, with the blink of an eye they are adults. They are going to college, working full time jobs, getting married, starting families of their own, and of course, making their homes someplace other than behind that bedroom door down the hallway. It's a beautiful thing; it really is. But I am not going to lie: it is tough.
I've been thinking all year about unique Christmas gifts that would enable me to let my daughters know that I'm there with them all of the time; when things are good, as well as when things are bad. I mean sure- they can always pick up the phone and call me whenever they need to share a moment from their new lives, but sometimes it helps to have something near to you that was given to you from somebody whom you know loves you to the ends of the earth.
Surprise Your Loved Ones with These Unique Christmas Gifts for the Home
I have searched high and low for unique Christmas gifts that I could give my daughters that would provide them with a sense of security and remind them of me, and you are not going to believe what I found. Beautiful, hand crafted area rugs! What better way to add a cozy, homey atmosphere to any home? With such intricate detailing and quality craftsmanship, these gifts are certain to be treasured in your loved ones' homes as well.
Out of all of the breathtaking designs that I've seen, these two are my absolute favorites: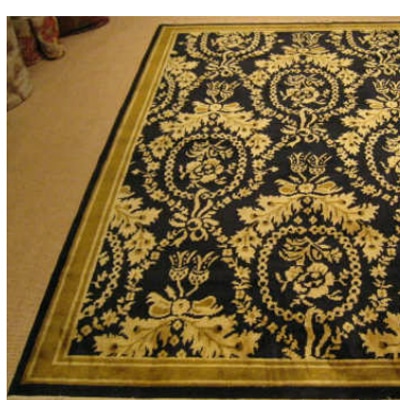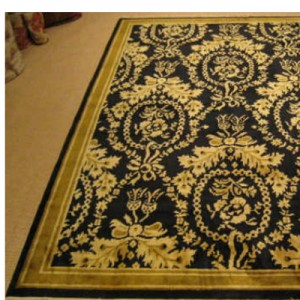 The gorgeous English Garden Rug will not only add warmth and coziness to any home, but it adds just the right touch of character to balance out any existing décor as well. Decorated with rich black and gold tones, this 6 ft. x 9 ft. area rug features Tibetan Knot weaving and stylish European designs that make it an excellent choice for any living room, dining room or entryway. Since it's crafted with top quality, fade resistant dyes, you can rest assured that this rug will be a gift that is treasured for years to come.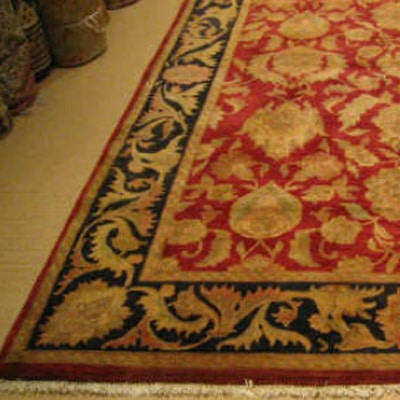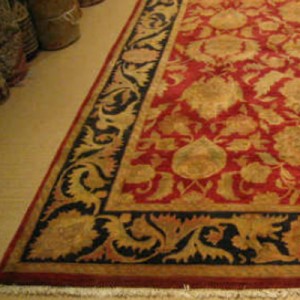 If you're looking for something a bit larger that features a more vibrant color combination, this Persian Antique Reproduction Rug just might be perfect. This 9 ft. x 12 ft. rug is large enough to fill an entire room, or it can be used to create a separate sitting area as well. Featuring brilliant red and gold designs in the center, this gorgeous rug is bordered by an elegant, darker leaf design to offer contrast and charm. Handcrafted from 100% premium hand-spun wool, this rug is designed to be a quality piece that is certain to last for decades.
There is just something about unique Christmas gifts that's very sentimental. Maybe it's because of the memories they create, or maybe it's because they are often as one of a kind as the person who receives them. What do you think?
Creative Commons Attribution: Permission is granted to repost this article in its entirety with credit to ChristmasGifts.com and a clickable link back to this page.