Fabulously Unique Art Gifts for Christmas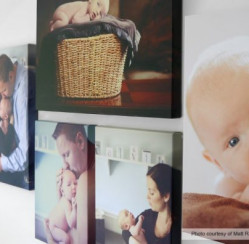 There aren't too many things that are more powerful than unique art gifts for Christmas that reflect your loved one's personality. While obviously, most of us can't afford an authentic Van Gogh, and a true Picasso is typically worth more than most of our houses, we can afford unique art gifts that will still make quite an impression. If you are in search of unique art gifts for Christmas this year, forget about your local big box store or that massive department store at the mall. You aren't likely to find unique art pieces at places like those. You won't need to shop at an expensive art gallery either, however. ChristmasGifts.com has got an abundance of exciting art gifts that anyone on your list is certain to love.
Even Picasso Would Be Impressed with These Unique Art Gifts for Christmas
We have a wide variety of unique art gifts for everyone on your list this Christmas. Whether your loved one is a do it yourself type, a decorating fanatic, or he or she simply appreciates magnificent art, ChristmasGifts.com has got you covered.
If you are searching for unique art gifts for Christmas for kids or teens, these gifts are a wonderful choice. Check out the coloring canvas options and inspire your budding artists to create sensational masterpieces, or order a Dynamic Artwork Frame to display all of your child's newest creations. The older kids on your list will also appreciate a one of a kind Voice Art creation that is based upon the sentiment or creative sound that you upload.
Transform your most treasured memories into amazing masterpieces with a Canvas Photo this holiday season. This museum quality canvas is a perfect gift for parents, grandparents and other loved ones, and can hung on the wall or displayed on any shelf to enhance the beauty of your recipient's home décor.
Fantastic art isn't just for inside the home these days. Decorate patios, garden areas and deck areas with creative pieces like this Wind and Sun Wall Decor or some creative lawn stakes like these.
The Sun Ritual Copper Mask from Peru will add charm and character to any art lover's home or office this holiday season. Handcrafted by Ana Marie Enciso, this fascinating mask is a replica of the mask found at Lambayeque.
Have you considered a personalized piece of wall art for your special someone this Christmas? This peaceful winter scene will add a touch of elegance to any home, and the wide variety of personalized wall canvases that our merchants offer feature your loved one's family name an creative sentiments to bring cheer throughout the year to those you love.
Where do you go to find unique art gifts for Christmas and other occasions? Do you create one of a kind art yourself? Let us know, and be sure to share us on FaceBook so we can find out what your friends have to say about unique art gifts as well.
Creative Commons Attribution: Permission is granted to repost this article in its entirety with credit to ChristmasGifts.com and a clickable link back to this page.