Tips and Tricks for Wrapping with Christmas Bows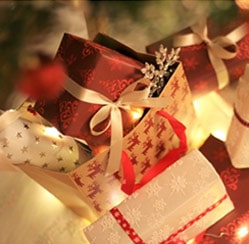 Presents under the tree are the very first things that little, bright eyes look for on Christmas morning. While gifts aren't the most important aspect of Christmas, boxes wrapped in pretty paper and ribbons add a special something to the holiday atmosphere. If you're not the most skilled gift wrapper, there are a few ways to skip the elaborate bows without missing out on the little accents that top off the perfect present. With a few small additions, the sight of presents under your tree can still sparkle without big, complicated and flashy bows.

Keep It Simple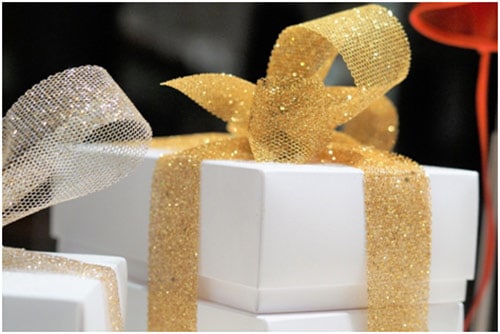 An easy way to keep your gifts from looking messy is to keep them uniform, or at least within the same color scheme. Pick a color of wrapping paper and ribbon that complements the color of ornaments and décor on your tree. If you want something that
is still simple but a little fancier, opt for glittery or patterned ribbon.

Add Candy Canes or Other Sweets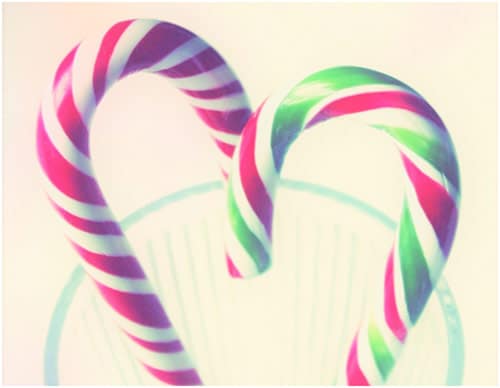 A sweet adornment to the top of your Christmas gifts is a candy cane. Just tie it into your simple, shoe-laced style bow for a festive appearance. You can also make little goody bags full of cake pops and dipped pretzels to tie on with some ribbon. Just be sure no one sneaks one early!

Add Ornaments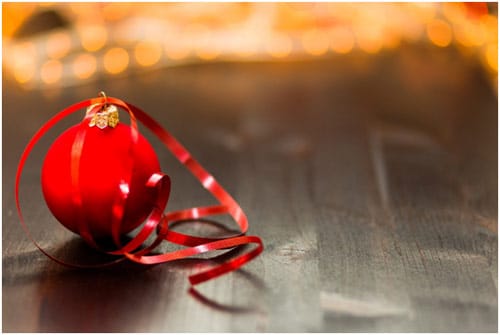 For another decorating opportunity, use spare bulbs and ornaments to dress up your Christmas packages, and help add a special dazzle to your tree. If you're worried about the clean-up after opening gifts, you can always purchase ornaments as gifts that your loved ones can take home as a bonus present.

Crafting Supplies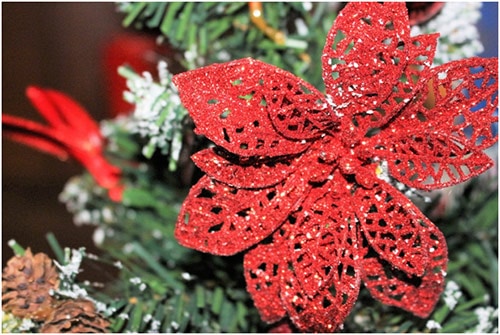 Head over to your local craft store and take a stroll down the Christmas craft aisle. You'll find floral inserts for wreaths, miniature plastic snowflakes, sleigh bells, wax holly, and silk poinsettias. Place one of them atop your Christmas gift packages for a quick and easy addition that's still beautiful and elegant. If you feel especially ambitious and confident in your bow-making skills, gather some supplies to attempt to make these felt gift toppers from Good Housekeeping. If you don't have the time to visit a craft store, stock up on a few of these personalized North Pole mail bags from Gifts.com and fill it up with presents!

Do you have any tips or tricks for adding Christmas bows to your presents? Share this
post and let us know in the comment section below!

Creative Commons Attribution. Permission is granted to repost this article in its entirety with credit to ChristmasGifts.com and a clickable link back to this page.