The Early Bird Gets the Worm and the Best Christmas Gifts!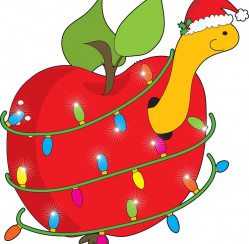 I can't think of a better feeling than relaxing in the warm summer sun with my toes nestled snugly in the cool sand of the swim beach, while I sip my iced tea and make out my Christmas gifts list! Yes, I realize, it's a little odd to be thinking about Christmas gifts when summer is in full bloom, but as we all know, when it comes to Christmas shopping, there is no time like the present.
There are a number of reasons that I try to prepare early for Christmas. To begin with, Christmas time is one of the busiest times of the year, and if you're like me, you know how hectic things can be in the months prior to Christmas. With dinner parties, family get togethers, and children's events; not to mention all that holiday baking and decorating, at times, I wonder how I'll ever get everything done!
Additionally, I don't know how many times I've gone in search of what I considered to be the perfect unique gift for someone, only to discover that the store is sold out. By making my gift lists and beginning my Christmas shopping adventure early, I eliminate a lot of unnecessary holiday stress and I can almost always find the gifts I am looking for. I have also found that early Christmas shopping helps ease a lot of financial pressure. By spreading out my gift buying throughout the year, I hardly notice the dent in my pocketbook. Beginning my Christmas preparations in mid summer has also enabled me to learn a few, very valuable tips that make the holiday season much more enjoyable.
Tips for a Less Stressful Holiday Season
Keep a small notebook in an easily accessible place, and take notes throughout the year. I like to dedicate an entire page to each gift recipient in order make things more simple. I list things like the recipient's age, birthday, and any hobbies I've noticed that they enjoy. When I think of gifts that I think each person would like I write them down, and as the year progresses, I accumulate a lot of great ideas without having to do a lot of last minute brainstorming.
Keep an eye out for sales and items that will soon be discontinued. I have saved countless dollars over the years simply by purchasing Christmas gifts when the prices are discounted, and storing them until Christmas. I often buy coats and other winter oriented items in the spring and save them for the holidays.
Put back a set amount of money each month, and purchase Christmas gifts throughout the year. Not only does this practice help eliminate that last minute rush to get all of the shopping done, but it reduces that financial crunch we all experience around the holidays as well.
Shop online. Avoid sitting in heavy traffic, waiting in long checkout lines, and rushing from store to store in search of the best prices and most unique gifts by making purchases in the comfort of your own home and have gifts shipped directly to you.
When do you begin shopping for Christmas gifts? Do you have any tips that you have found to be valuable in easing the Christmas rush? Let us know!
Creative Commons Attribution: Permission is granted to repost this article in its entirety with credit to ChristmasGifts.com and a clickable link back to this page.