The Best Christmas Housewarming Gifts for 2017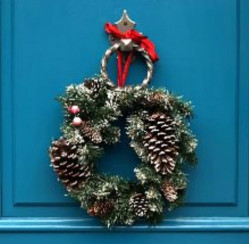 Halfway through November! It's getting closer and closer to December! As we approach Thanksgiving, many young couples, newlyweds, college graduates, and others are moving into new homes. Even if they're already moved in, the first Christmas starting from scratch can be a bit of a skimpy one. When money is tight and priorities are elsewhere, Christmas spirit and decor can fall onto the backburner. To help your friends and loved ones out, here are some of the best Christmas housewarming gifts of this year!
Small Christmas Housewarming Gifts with a Big Impression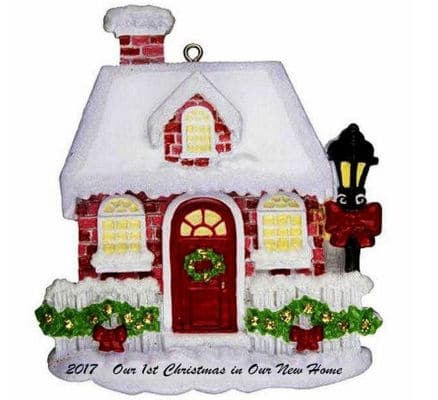 Helping bring Christmas cheer to your loved one's home doesn't have to be super expensive for either of you. For a special and affordable gift, bring them this "Our First Christmas in Our New Home" Ornament from Amazon.com. They will be touched and grateful for this thoughtful gift, and they'll be able to have a physical (and festive) reminder of this life-changing milestone forever. Currently retailing at $19.99, this ornament is quite possibly the sweetest gift you can buy for your friend's first Christmas in their new home. For another inexpensive Christmas housewarming gift idea, try this personalized State of Love Custom Doormat. They will love it, and appreciate that they now have a customized welcome mat with their last name. They will love it even more if they just moved to a different state. This gift is one that will welcome them at a price of $19.95.
Big Christmas Housewarming Gifts Worth Splurging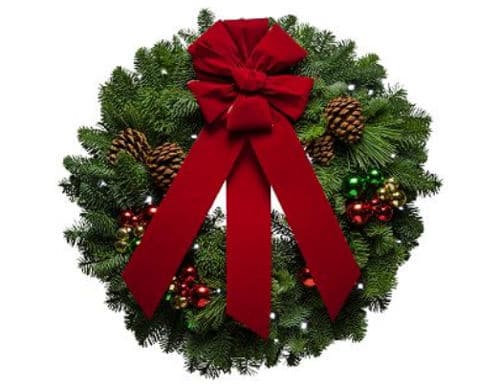 If you're buying a Christmas housewarming gift for a close friend and can afford to spend a little more money, splurge and get them some holiday decor! If they're already bought their own, can you ever really have too many Christmas decorations? Of course not! Buy them this beautiful Jingle Bells Christmas Wreath for their front door. If they already have purchased a wreath, it's safe to say they will have no problem hanging their new one on a door inside their home, on the inside of the front door, on the back door, or even on a wall as the centerpiece of a room. You can never have too much Christmas spirit! Speaking of Christmas spirit, another gift idea is a warm, festive Christmas bedding set, like this Reversible Christmas Microfiber and Hypoallergenic Snowflake quilt set. This quilt set is perfect for their own bedroom, or they can use it in the guest room. If it's not necessarily their style, try searching Amazon for a different pattern. There are plenty of ways to make your friends new home feel more like Christmas, so start spreading the Christmas cheer!
Do you plan on purchasing any Christmas housewarming gifts? Share this post and let us know in the comment section below!
Creative Commons Attribution. Permission is granted to repost this article in its entirety with credit to ChristmasGifts.com and a clickable link back to this page