The Art of Sending Christmas Cards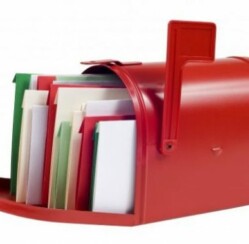 In this digital age sending a card for any occasion has become quaint and old fashion. However, the act of sending a Christmas card has become nostalgic and in some ways intimate. People still send Christmas cards, but they reserve them for a privileged few.  Nice cards are expensive, and in today's market have to be quirky or creative to keep up with today's buying public.
If you enjoy the romance of snail mail, here are some tips to make sure your Christmas cards impress this year.
The Ever Changing Christmas Card
Holiday cards have undergone an evolution in the last 2 decades. Cards had taken a backseat to Christmas letters for a short time, but that process is all but extinct. The personalized photo card seems to have an appeal to holiday card buyers still. It could be because photo cards have a very versatile theme to them. Family photos can be very traditional in feel or all out wacky and humorous.
Online greeting card stores such as Shutterfly suggest that if you want to send a customized card this year, then order them before Thanksgiving.
When and Whom to Send a Christmas Card
The ideal time to send a Christmas card is 2 to 3 weeks before Christmas. Sending a Christmas card should be meant for someone you want to make a connection with and send a personal greeting. Social media friends and colleagues are probably best left for the digital card or Facebook post. This guideline will help keep the cost of sending season's greetings manageable.
Keeping a Seasonal Card Professional
If you work in an industry that is heavily reliant on sales or referral based, then a family photo card is not the professional choice. Have a stash of beautiful, good quality Christmas cards on hand. Send business Christmas cards after Thanksgiving, but before New Year's Eve. It is a great marketing tool and it keeps your business top of mind for your clients.
Don't Forget the Return Address
Remember to put a return address on the envelope. It helps your recipient identify who sent the card and who to reply back to. Pre-printed address labels are fine for this part of the card, but consider handwriting the recipient's address. It lends to the warmth of the greeting.
Speaking of handwriting, make sure you write a short note inside the card. Even a message as simple as, "Merry Christmas and Happy New Year!" will work. You should always sign your cards with your signature. This personal touch will be greatly appreciated. Avoid using typed personal messages, because it defeats the purpose.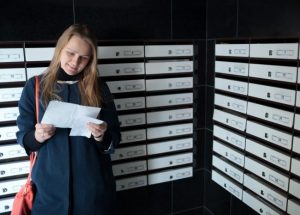 So to recap:
Send actual cards only to people you want to make a connection with or have personal messages.
Send professional, good quality, and cordial cards to business associates if your business requires a lot of customer service.
Order family photo cards before Thanksgiving.
Send cards out 2 or 3 weeks before Christmas.
Always include a return address.
Always include a handwritten note with your signature.
Have you ever received a Christmas card? What was the most memorable one you've gotten?
Creative Commons Attribution: Permission is granted to repost this article in its entirety with credit to 
ChristmasGifts.com
 and a clickable link back to this page.