Six Office Gifts for Guys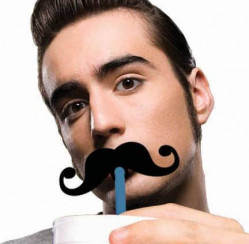 Get the men in your office the best gifts this holiday season. Office gifts need to be fun and functional. Guys tend to like gifts that they can use, and in the office, those items tend to be boring- printer paper, staplers, and pens. But there are plenty of office gifts for men that are sure to inspire and be useful on the daily.
Here are six ideas to get your brainstorm started:
Desk organizer. A basic organizer for him to put his pens, pencils, paper clips, doodads, and other things that would otherwise clutter his desk and his thoughts. An organizer with a built in lamp is ideal for men who work late at the office, getting things done. There are many variations on this theme. If he has a unique sense of humor, there are many desk organizers that can brighten his day. Think hammer attached by a spring hitting a nail- "nailed it!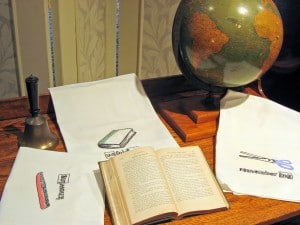 Spinning globe. Get him a detailed globe that spins on its own. No batteries required, this globe spins according to the light from outside and the earth's magnetic field. He can watch as the world turns from his desk. There are many versions of this out there, from a simple globe that looks like a crystal ball, to a spinning globe with a personalized message engraved on it. Think of something inspiring and give him the whole world.
Typewriter. For those creative types in your office, give him a vintage machine that has inspired such great 20th century writers such as Tennessee Williams and Ernest Hemingway. Some writers still use the typewriter because they think it inspires creative thinking. The clacking of the keys, the precision, the attention to detail are all great qualities that go into writers using typewriters, why not see his creative ambition fly?
Desk set. This is the ultimate for the desk organizer. Many desk sets include nine pieces to make a desk useful and productive. Typical desk sets come with a picture frame, pen stand, letter opener, desk pad, business card holder, letter holder, desk clock, memo holder, and pencil holder. These complete sets are available with various extras and in varying degrees of elegance and style. Get a whole desk set that puts his desk together.
Fountain pen. I know that pens can be boring office gifts for men, but get the right guy the right pen, and see the difference it makes. For those that enjoy signing their name, making personal notes to others around the office, or just love to write by hand, the right pen can make his favorite writing activities all the more enjoyable. Fountain pens have that classic feel to them and their marks are easily distinguished. For the pen aficionado at your work. There's always one.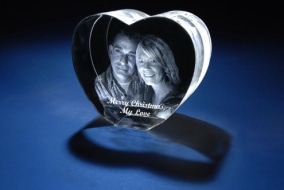 Paperweights. Paperweights may seem boring again, but think about what makes a good paperweight. Something that holds paper down on one's desk when there is a breeze. This gift has so much funny potential. There are many hilarious paper weights that would make great office gifts for men on the market. If you can't seem to find any that seem funny, a DIY paperweight and watch him laugh.
Guys like humor and usefulness. These six items will get you started.
Creative Commons Attribution: Permission is granted to repost this article in its entirety with credit to ChristmasGifts.com and a clickable link back to this page.