No Toasters Allowed! Thoughtful Last Minute Gifts for Girlfriends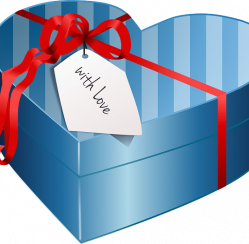 I read a news clip a few days ago that reported that 2/3 of men complete all of their holiday shopping in just 3 hours or less. While I must say, if you are one of these lucky men, most of us women are currently bowing before you, as you are obviously a Christmas shopping superhero! Don't grab your superhero cape just yet, though. Santa's elves let me in on a little secret about your impressive shopping technique, and I have to say; I just had to laugh. First of all, just because it typically takes you under 3 hours to find and purchase all of your Christmas gifts doesn't mean that you should wait until 9:00pm on Christmas Eve to begin your adventure. Secondly, windshield wipers, toasters, irons and fishing bait are probably NOT the top last minute Christmas gifts for girlfriends.
That being said, let me assure you that in order to find thoughtful last minute gifts for girlfriends, while it is important to do a little bit of investigating and shop around a bit, you do not have to spend hours trudging through crowded shopping malls or discount stores, fumbling through the ladies section, nor will you need to spend mounds of cash. In fact, if you would like to maintain your 3 hour shopping tradition, and maybe even beat your own record, you don't even have to leave your home! Christmasgifts.com has an abundance of thoughtful last minute Christmas gifts for girlfriends, and the elves have even put together a few suggestions to help you along your way.
Thoughtful Last Minute Christmas Gifts for Girlfriends
The Light Affection personalized Photo Lamp is an excellent way to bring some of your most precious memories to light this holiday season. Using a technique that is based on the age old Greek art of Lithophanes, (Greek for vision in stone), a unique carving is created with her favorite photo as inspiration. When the carving is placed into the lighted frame, it gives the illusion of a glowing photo.
Diamonds aren't the only way to your lady's heart this Christmas. Check out the beautiful crystal pearl earrings designed by world famous J.Estina, and give her a gift that she will treasure for decades to come. The glamourous styling of these exquisite earrings make them a perfect addition to her evening attire on those special date nights. For a gift that is even more special, add the matching J.Estina Perlina necklace.
Pamper the love of your life this holiday season with a spa package. Starting at just $100.00, you can choose from a Swedish massage, a deep tissue massage or a hot stone massage, a variety of specialty facials, manicures and pedicures, or an abundance of tranquilizing treatments, salon services and retail items. Not sure what she would like? Order a spa package gift certificate and let her choose her own path to peace.
Clubs of the Month make wonderful last minute Christmas gifts for girlfriends. Choose from things like pies, fruits, wines, or even variety clubs, and remind her how special she is when she receives a new selection each and every month.
How long does it typically take you to complete your Christmas shopping? Do you get prepared in advance, or wait until the last minute to begin?
Creative Commons Attribution: Permission is granted to repost this article in its entirety with credit to ChristmasGifts.com and a clickable link back to this page.