Homemade Christmas Ornaments for Grandma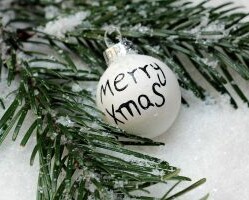 Grandma is a very special lady.  A special lady deserves a special gift! A homemade Christmas ornament is a beautiful gift from any grandchild  If your little helpers enjoy arts and crafts, then these ornaments will make Christmas gifts special this year. These projects will relieve boredom at the time and put a smile on Grandma's face this Christmas!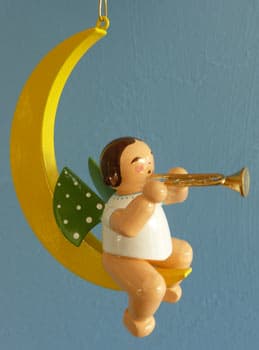 Wood Disks
You just need to find small birch disks and drill holes through the tops to hang by a ribbon. Bits of felt and ribbons and other craft supplies, like glitter, are added on by the kids. That way, Grandma gets a one of a kind design from each of them.
You can pre-cut shapes from fabric, wrapping paper, and collect notions beforehand. The kids can use craft glue, or if you want to offer buttons, bells, and plastic sprigs of berries, then man the hot glue gun for your kids.
Mason Jar Lids
A mason jar lid is a perfect size for a Christmas tree ornament. The kids can paint their lid if they wish and then add pictures. These pictures can be personal family photos, or cut outs from magazines, newspapers, and old greeting cards.
You could even just have the kids write a little note to Grandma inside the lid in marker and lacquer it. The jar lid could be hung with ribbon if you drill a hole in the top, or it can just rest on the Christmas tree branches.
K-Cup Top Hats
Probably one of the cleverest uses for a used K-cup!
First, dump the contents out of your used k-cup and wash it.
Next, have the kids paint their cup however they wish.
Then, loop a thin ribbon through the hole in the K-cup. Knot the ends together, so there is a loop to hang it on the tree.
Last, hot glue felt or cardboard disks to the rim of the k-cup and have your kids pick out buttons, berries, or bows to add to the "hat brim."
Finally, hot glue the finishing touches into place.
You have just made Grandma a snowman's top hat!
Paint-by-Numbers
A paint-by-numbers kit is easy to make into Christmas ornaments for Grandma. Your kids can choose what scene they want to paint. When it dries, focal points of the picture, such as flowers, faces, or animals can be cut out and hung with ribbon.
Button Snowmen
The snowman is three white buttons hot glued together side by side. Your kids can draw eyes, a carrot nose, and a mouth on the face and you can put the finishing touches on with the glue gun. Use scraps of fabric for the scarf and cardboard for the hat. The kids can even color the hat first. This ornament can also be made with bottle caps that are painted white.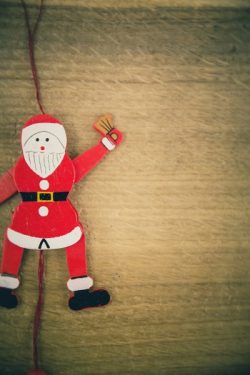 Put a Smile on Grandma's Face this Year
A homemade gift from a child is one of the most charming things a grandmother can receive. Your kids will love putting together their own homemade ornaments for Grandma's Christmas Tree. These homemade ornaments are a great way for kids to tell Grandma "Merry Christmas!" It also doesn't hurt it, that it will keep them busy for a while too!
Creative Commons Attribution: Permission is granted to repost this article in its entirety with credit to ChristmasGifts.com and a clickable link back to this page.