Holly Jolly Christmas Gift Basket Ideas for Women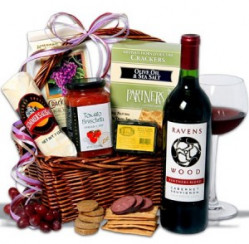 As you're dashing through the snow searching for the perfect Christmas gift for that special lady in your life, try not to get your jingle bells all riled up in frustration! You don't necessarily have to purchase a single glamorous gift in order to take her breath away! Give her a gift basket filled to the brim with a few of her favorite things!
Put the brakes on that sleigh, grab a mug of hot cocoa, and get ready for some jolly ideas for gift baskets for women!
Commercially Prepared Gift Baskets for Women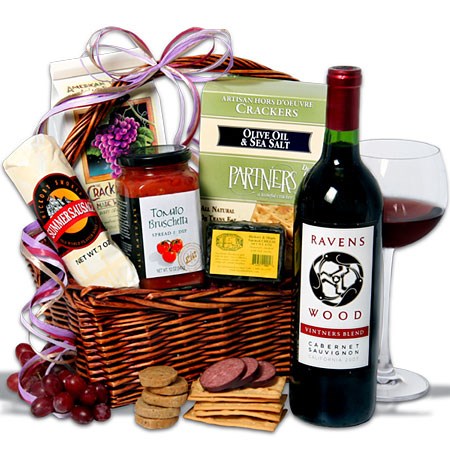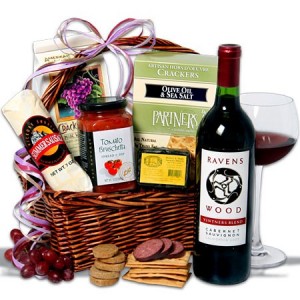 With everything else you need to do in order to prepare for the holidays, you may not have time to prepare a homemade gift basket. If this is the case, you can still give her a merry little Christmas with one of the many commercially prepared gift baskets on the market. These gift baskets typically contain items like:
Fruits
Wine
Gourmet treats
Coffee, cocoa, or tea assortments
Spa products
Live plants or flowers
Seasonings and sauces
Jams, jellys, and spreads
Homemade Gift Baskets for Women
If you would rather bring a little homemade joy to the world this Christmas, there are a lot of really unique ways you can make your own gift baskets as well.
It's all about the basket!
Saddle up your reindeer and head on over to your local thrift store or hobby store for some unique containers. Old metal watering cans, collectible tins, wicker baskets, lunch pails, tool boxes, crocks, planters, pots and pans, baking dishes, and even large purses are just a few of the fun items to consider.
Decide on a theme!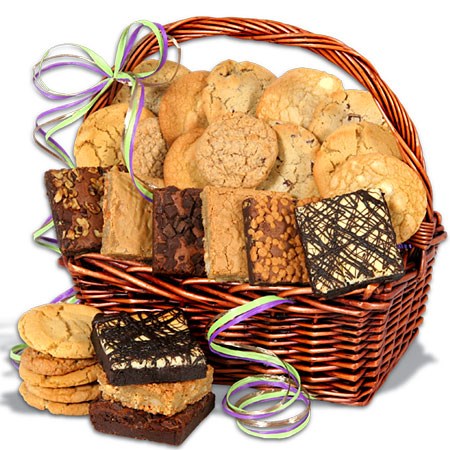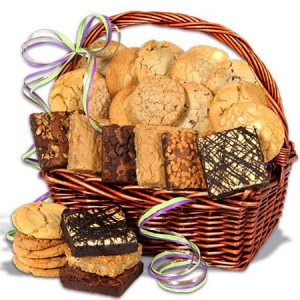 Use your elf skills, and be creative! Here are several unique ideas that are sure to knock her stockings off!
Create an oasis! Spa gift baskets are an excellent choice for Christmas. Start with your choice of a wicker basket or metal pail. Add rolled towels tied with ribbon, and place them vertically into the container. Arrange bath/ spa products like bubble bath, bath salts, lotions, body sprays, a body brush or poof, candles, a relaxing CD, etc. A bathrobe or slippers make great additions as well.
Delight her with a movie night basket! A large popcorn style bucket makes this basket idea unique. Add movies, movie tickets, popcorn, and a cozy throw for those frosty cold nights.
What lady doesn't love family time? Pack this gift basket full of various family time items like a deck of cards or card game, a board game, videos, and a disposable camera to capture the fun.
Bakery baskets are filled with items that are sure to bring her some holiday cheer this season! Fill a large baking container or decorated paper bag with jars of chocolate chips, nuts, raisins, oats, marshmallows,seasonings, recipe cards, and a baking mix or two. Include a rolling pin or other baking accessories and an apron to complete the theme.
If your special lady loves to scrap-book, this basket is perfect. Fill a toolbox or large purse/ bag with various scrap-book supplies, scissors, markers, pens, and tools.
Bring some joy to the world, and tell us all about your creative gift basket ideas!
Creative Commons Attribution: Permission is granted to repost this article in its entirety with credit to ChristmasGifts.com and a clickable link back to this page.