Hang Your Christmas Stockings!!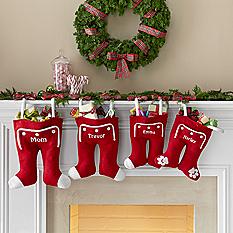 The old rhyme about "hanging the stockings by the chimney with care," is a quaint and old-fashioned sentiment, that still warms the hearts of people today. The age old tradition of hanging stockings over a fireplace is still done at Christmas.
There are many options for a Christmas stocking. Many have traditional designs and are lovely accents to any Christmas decor. If you are looking for that perfect fit for a stocking, here are some that will knock your socks off (or stockings)!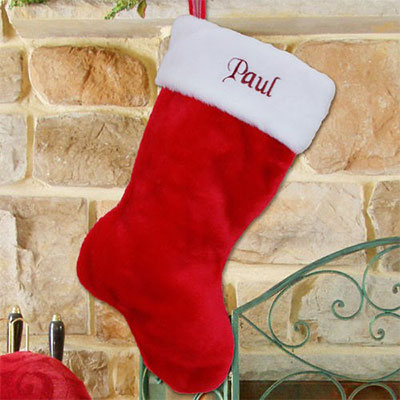 The Traditional
Everyone knows this stocking. It is red with white fur trim. It is easy to find and is the most common Christmas stocking.
Retro Prints
A big trend right now is to find Christmas decor that has retro prints on it. These prints are awesome star patterns and classic knitting patterns. There is nothing that says "home by the fire" more, than a traditional red and green chevron. The prints often depict reindeer, snowmen, and various line styles like squiggles and dots and stripes. If a nostalgic Christmas is what you're going for, then this stocking is the way to go.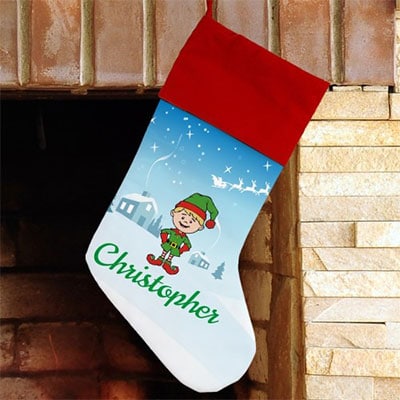 Christmas Characters and Scenes
Modern stocking design has embraced the Character style. The stocking features cute Christmas characters sometimes taking part in some scene. It often features reindeer, snowmen, and even Santa Claus, in some cases. These characters are often in a snow scene or just hanging out over the fireplace.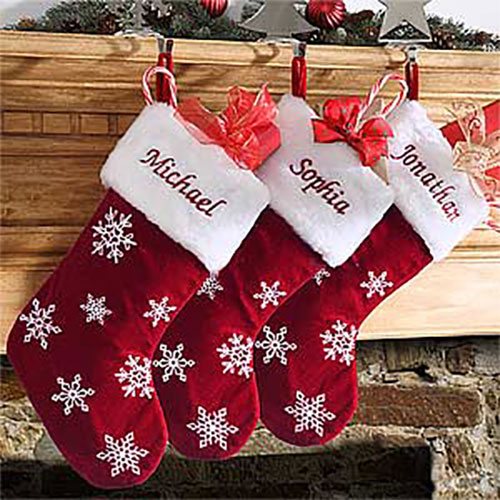 Personalized Stocking
Personalization has become a major business in today's market. It is very useful for stockings. Proud moms and dads present their little ones with personalized stockings and trot them out every year to display their growing family.
The stocking lends itself to numerous designs. The stocking can be the traditional red and white or be a custom design with school colors, prints, and characters that fit the owner. It has become the most popular type of stocking because of its versatility.
Elf Stocking
A whimsical choice is the elf stocking. The stocking is brightly colored and often has curled toes. Some even have bells on them for a cute effect. It can be personalized or simply give the illusion that Santa's helpers have stopped by to put their feet up.
Winter Fabrics and Prints
Certain patterns and materials just say "wintertime." People who don't want to have the classic red and white patterns on their stocking will find some cozy alternatives. The stocking is often plaids, burlap, and just plain colored in warm fabrics like flannel or felt. The stocking mentioned here is meant to create a cabin-like feeling for your Christmas decor. This stocking is subtle and is normally given to the mature kids-at-heart waiting for Santa.
Whatever your preferred way of "hanging the stockings with care" is, there is a stocking that fits both your decor and personality.
Whether you embrace the bright colors of Christmas characters and scenes or want the more subdue patterns and colors of a simple, cozy stocking; there is a Christmas stocking for you and everyone in your family this Christmas.
Which kind of Christmas Stocking do you prefer?
Creative Commons Attribution: Permission is granted to repost this article in its entirety with credit to ChristmasGifts.com and a clickable link back to this page.