Grandma's Nursing Home Christmas Tree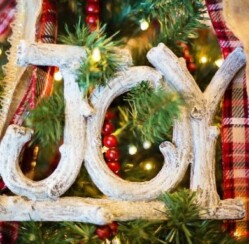 Just because Grandma is living in a nursing home or an assisted living center doesn't mean she can't have a fun nursing home Christmas tree this year. Christmas trees are a holiday staple and are sometimes one of the things Grandma misses about her previous home. However, nursing homes need their decoration policies observed. So a full-size Christmas tree is impractical. Still, there are options.
You can give Grandma her own holiday wonderland, The standard policy in a nursing home or assisted living environment is that holiday decorations have to be up off the floor. Luckily there are some cute and creative nursing home Christmas trees that Grandma can put her Christmas gifts under this year.
An Ornament Rack Christmas Tree
Do you have a handyman or a woodworker in the family? Ask them to make a peg rack in an evergreen shape. This tree is a form of the modern pallet tree trend. The tree hangs on the wall and holds Christmas ornaments. You can hang beloved Christmas baubles from Grandma's personal collection or cheap glass bulbs with family names written in paint. An ornament rack tree is an excellent nursing home Christmas tree option for someone who has lots of grandchildren. After all who doesn't like to a brag a little?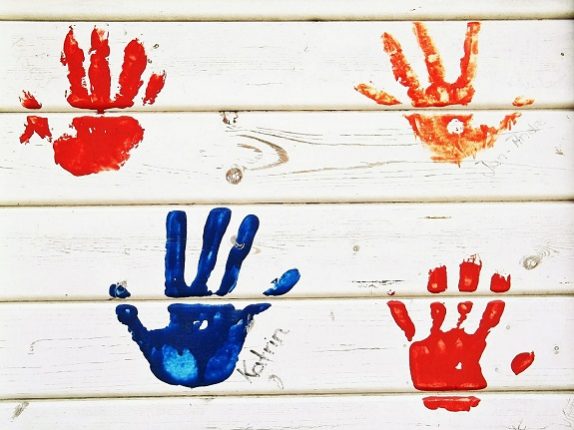 A Handprint Tree
Another nursing home Christmas tree can also be a drawing. An artsy take on this idea is a Handprint Tree. If you kids are grade school age, ask them to help you create a whimsical Christmas tree with a canvas and finger paints. Have your kids place their hands in a stacked evergreen shape with green paint and paint a trunk. Then let the handprints dry and go back to paint a star on top and maybe a few ornaments.
The great thing about a canvas tree is you can take it down like any other picture.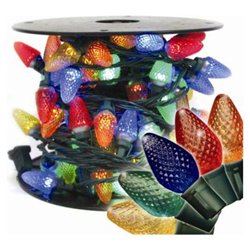 Christmas Light Tree
If craftiness isn't your forte, then create a tree shape on the wall with a few strands of Christmas lights. You can use brad nails or picture hooks to hold the lights up in place. The warm glow of Christmas lights will give Grandma's room the old nostalgic feeling of Christmas Eve by the tree.
Framed Christmas Trees
A new fad is to create a Christmas tree within a picture frame to hang on the wall. These trees are constructed with buttons, mini glass ornaments, or old costume jewelry. Grandma's brooches and faux pearls are glued or pinned to a piece of fabric covered poster board and framed.
Or push the hooks of mini glass ornaments into a block of foam in a tree shape. Then the foam is framed. The effect is a beautiful non-orthodox Christmas tree that can hang in Grandma's room all year round.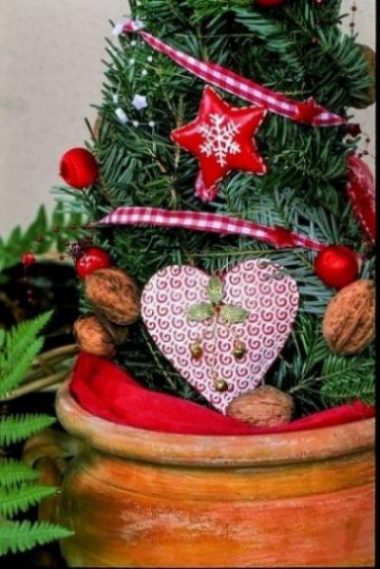 Tabletop Christmas Trees
The old standby of a nursing home Christmas tree is the tabletop evergreen.  Tabletop trees are the most common Christmas tree choice for someone without pollen allergies. The tree can be decorated just like it's larger counterpart without the floor space disappearing.
Make sure you ask Grandma's nurse about bringing a live tree, though, some places discourage it.
Bring in the Holiday Cheer!
Whatever you decide to do for Grandma this Christmas, remember there is always an option for a nursing home Christmas tree. Whether your tree choice is a framed piece of art that can be taken down with ease or a beautiful ornament rack that is meant to resemble a tree, Grandma can still place her Christmas gifts under it.
Creative Commons Attribution: Permission is granted to repost this article in its entirety with credit to 
ChristmasGifts.com
 and a clickable link back to this page.