Our Official Road Map for Creating Cherished Christmas Traditions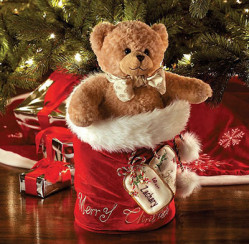 It's that time of year again. A time when families and friends come together to celebrate the season of sharing, love and togetherness. A time when old family Christmas traditions are practiced and new ones are started. A time of new beginnings and reliving old memories. Although the holiday season is well underway, may we remember those who are less fortunate than us: those who may not have treasured Christmas traditions, or even someone to celebrate them with. May we include those people in our thoughts, and draw them into our homes, our activities, and our lives as we enjoy the holiday festivities this Christmas.
Whether you are planning to celebrate old holiday traditions, or you are searching for new ideas, you have come to the right place. I just overheard the elves talking about the most special family traditions they enjoy during the holidays. They even gave me a few pointers on some great Christmas gifts that will bring back old memories and start new traditions for those you care about.
Gifts for Christmas Traditions
Does your family practice Christmas traditions? What types of things remind you of those magical Christmases when you were a child? Be sure to share us on FaceBook and encourage your friends to share their memories and traditions too!
Creative Commons Attribution: Permission is granted to repost this article in its entirety with credit to ChristmasGifts.com and a clickable link back to this page.