Cozy Christmas Decorating Ideas for Small Spaces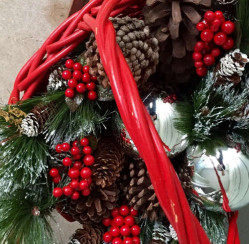 We're at seven weeks until Christmas! Are you counting down the days with festive anticipation like we are? If this is your first Christmas in that small apartment or your dorm room, don't worry about not having the space to be festive. We have some tips on how to decorate and make the most out of what you have. Optimize the room you do have with a trip to the dollar store, some creativity, and a little Christmas magic. This will be your coziest Christmas yet!
Use Classic Christmas Decor in New Ways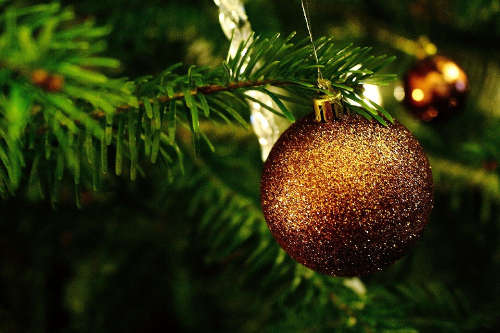 When it comes to decorating small spaces, it's a good idea to stick to classic elements of decor that represent Christmas– wreaths, trees, stockings, garland, Christmas lights, candy canes, etc. If you're in the odd dilemma where you don't have much floor space for a tree, but you have tall ceilings, this is the perfect tree for you. If you don't have room for a tree at all, skip the sad Charlie Brown desktop tree, and instead decorate your desk, headboard, or bookshelf with pre-lit garland. Take advantage of extra shelving space on dressers or bookshelves and hit the dollar store! Get a glass, cylindrical vase, and some LED Christmas lights (make sure they're LEDs so that they don't get too warm). Simply place the string of lights in the vase, and display on a sturdy shelf. For an extra touch of Christmas cheer, add in some red ornaments. However, if you do have ornaments, you absolutely have to use LED lights so that the plastic on the ornaments doesn't melt. If you have plenty of wall space, try hanging a wreath there! It's not necessarily the traditional place for a wreath, but it adds a homey and cozy Christmas touch to the room.
Throw In Some Small But Festive Additions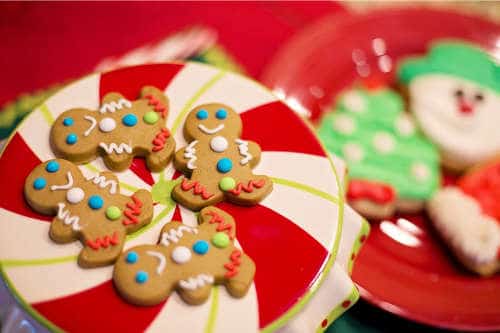 Christmas spirit really does come down to the small things, like the smell of pine and cinnamon, or the flicker of a Christmas candle. Use bits of nostalgia to put yourself in the holiday spirit. Watch all the Christmas shows on The Food Network, or tune into the Hallmark movies! Create the right atmosphere by doing things that you love about Christmas. Setting the mood for a holiday tone can be simply done by baking some Christmas cookies, wrapping presents, or lighting a candle. Small spaces make for cozy conversations, so throw a red and green blanket over the couch, put on your favorite Christmas movie, and enjoy some hot cocoa with your friends and family. If you'd like some fun ideas to dress up your hot chocolate, read our blog on different ways to fancy up your cocoa. Make the most out of a small, simple space and optimize the coziness to make this a Christmas to remember and cherish.
What tips do you have for decorating for Christmas in small spaces? Share this post and let us know in the comment section below!
Creative Commons Attribution. Permission is granted to repost this article in its entirety with credit to ChristmasGifts.com and a clickable link back to this page