The Perfect Cocoa: How to Dress Up Instant Hot Chocolate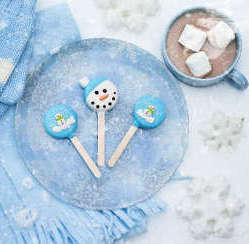 Simple, dull hot cocoa can get pretty boring very fast. Sometimes you want to sip something warm and delicious to get "warm food belly," and you don't want the caffeine of coffee. And some of us are just against decaf. (What's the point?) If you're tired of packaged mixes, fancy it up! There are obvious ways to doctor up your hot chocolate- use milk instead of water, top with whipped cream, and many more. But if you want something a little more decadent, we've got you covered. Try these tips and enjoy it yourself, or gather all of the ingredients to put together a DIY Christmas gift for your friends or co-workers.
Improve Your Hot Cocoa Mix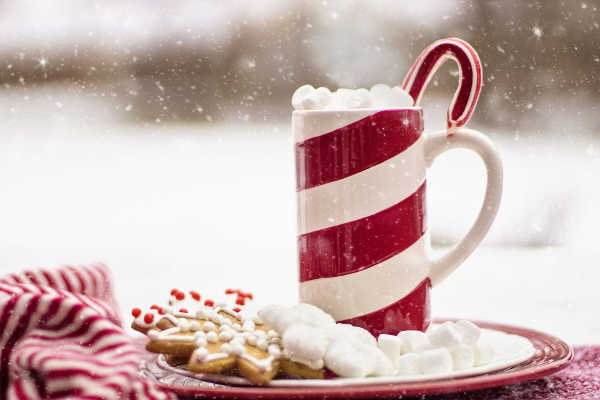 The first easy way to spruce up your hot chocolate mix would be to add something simple, like a sprinkle of cinnamon or stirring in a candy cane. If you really want to change it, upgrade your cocoa. For a few fun flavored mixes, try this hot chocolate gift set with four delicious twists on the classic drink. If you'd rather stick with a mix that's already in your pantry, add a few ingredients. One easy variation would be a s'mores cocoa- try toasting the marshmallows, crumbling some graham crackers and sprinkling them on top with a few chocolate chips.
Pair Your Cocoa with Christmas Cookies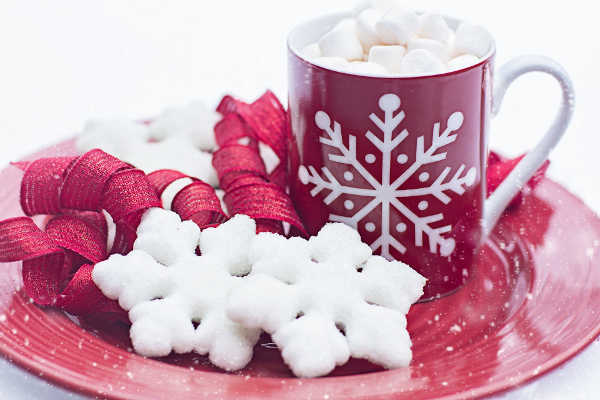 Is there a better holiday pairing, or a better Christmas gift, than cocoa and cookies? And what's better than chocolate covered Oreos? If you want a warm Christmas treat on cold winter nights, dunk a cookie. They can be fresh from the oven, or already made like this selection of holiday cookies. You can also make it pretty to fancy it up. Toss a few extra sprinkles onto the cookies, and sip from a cute little personalized mug.
Do It Yourself: The Perfect Homemade Cocoa Recipe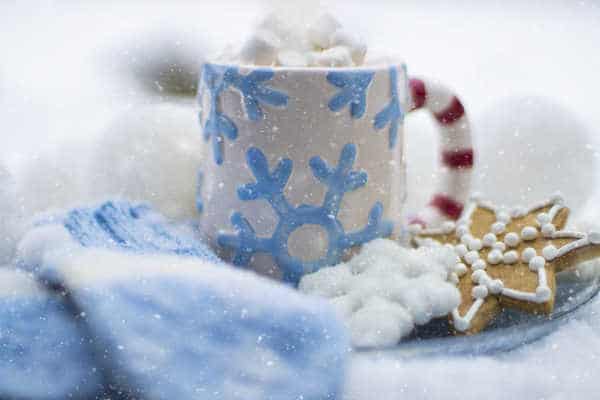 If you're tired of the bland, store-bought hot chocolate mixes, try making it from scratch! This yummy hot chocolate recipe from Ree Drummond at Food Network is sure to warm up those chilly nights. For an extra spin, try something a little different like using white chocolate. If you feel inspired and want to browse the internet for different flavors to add, remember the classic chocolate combinations- fruit and chocolate; sweet and salty. Pair the hot chocolate with the bright flavors of raspberry, orange, strawberry, or cherry. If sweet and salty is more your style, you can't go wrong with chocolate and peanut butter.
Make Your Own Fluffy Marshmallows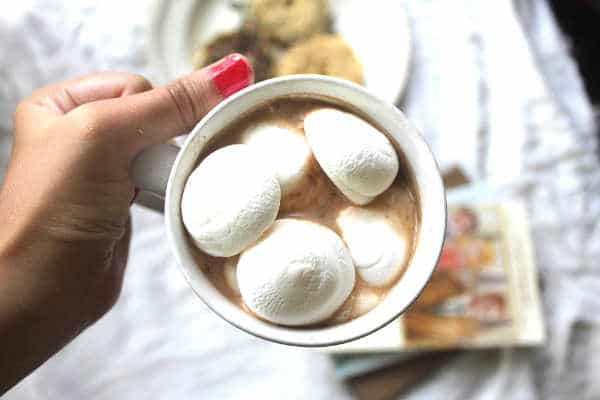 Most marshmallows found in grocery stores have very long shelf lives… and they taste like it too. If you'd rather skip the stale stuff, try this recipe from Food Network for Ina Garten's homemade marshmallows. (If you're opposed to using gelatin, order some of these gelatin-free marshmallows from Amazon.com.) Marshmallows are a fun little extra topping, but if they're not your thing, just plop a dollop of freshly whipped cream on top!
What's your favorite way to fancy up your hot chocolate? Share this post and let us know in the comment section below!
Creative Commons Attribution. Permission is granted to repost this article in its entirety with credit to ChristmasGifts.com and a clickable link back to this page