Classic Gift: The Great American Flask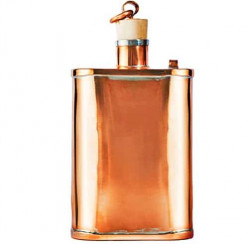 This Flask is a Handmade Piece of Art
When­ever pos­si­ble, we at ChristmasGifts.com like to present our part­ners to you in a new way. We want to go beyond posts that scream, "buy this!" One of the ways we've begun to do this is by shar­ing pho­tos of the upcom­ing items that we feature prominently on our site, and another is by sit­ting down with brand rep­re­sen­ta­tives so they can tell you in their own words what sets them apart from the rest. We hope this helps you make informed and con­fi­dent purchases.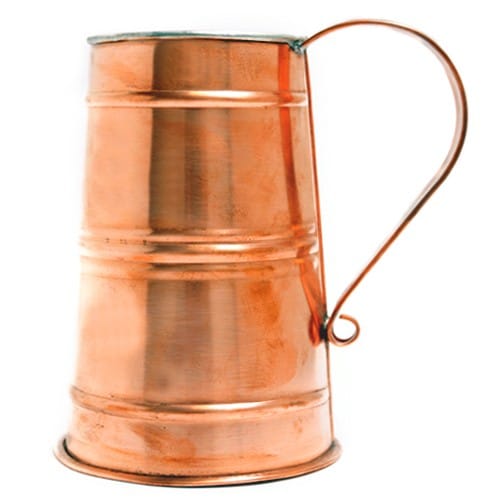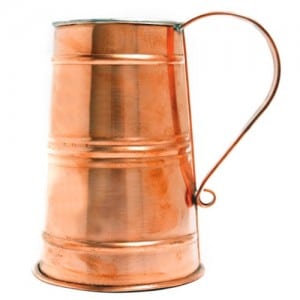 Jacob Bromwell is the oldest kitchenwares and housewares manufacturer in the United States.  It was established way back in 1819, and still today, all of their products are 100% built by hand in the United States (to be more specific in Chattanooga , Tennessee).  The company proudly produces a number of mostly gourmet kitchen and food utensils made as they were around the turn of the century. Great attention is paid to detail to quality of material, workmanship, and detail.  Most of their products are only found online and cannot be found in stores.
One of their best-selling products is their completely unique, and completely American, copper flasks, called the "Great American Flask".  It is 100% handmade passing through up to 5 different workers hands to completion and authentic in every detail right down to a birch stopper ( also supplied with modern-day cork for better seal too).
One of the few truly unique flasks out there and one that shows a sense of style and ruggedness. The kind of flask that unlike the sea of others out there, stands out and is something you would pass on to offspring. In the interim you can enjoy a well made, distinctive flask that has a timeless and  attractive appearance. While a good bit more than a run of the mill flask, this flask is entirely handmade from solid copper with great attention to detail. If you care about quality and uniqueness and want a flask that will stand out ( and not go to the other end of the technology and time spectrum with those $500 plus carbon fiber flasks) this is the one to get.  Timeless design and quality.
Sean Bandawat, the President of Jacob Bromwell, recently shared with ChristmasGifts.com what the Jacob Bromwell brand stands for: 
"Strictly speak­ing, we're not in the prod­uct busi­ness. What we're really sell­ing is an emo­tional jour­ney: away from the mad­ness of modern life and into nos­tal­gia, tra­di­tion, and the long­ing for a sim­pler era.  We're all about let­ting our cus­tomers re-experience the sim­ple and gen­uine Amer­i­can past as an anti­dote to our over-perfected mod­ern lifestyle.  We hope to evoke within our cus­tomers a sense of fam­ily, pride, and con­nec­tion to our past.  That's why we do what we do."
Creative Commons Attribution: Permission is granted to repost this article in its entirety with credit to ChristmasGifts.com and a clickable link back to this page.